Program Director, Clinical Research in Complementary and Integrative Health Branch
Division of Extramural Research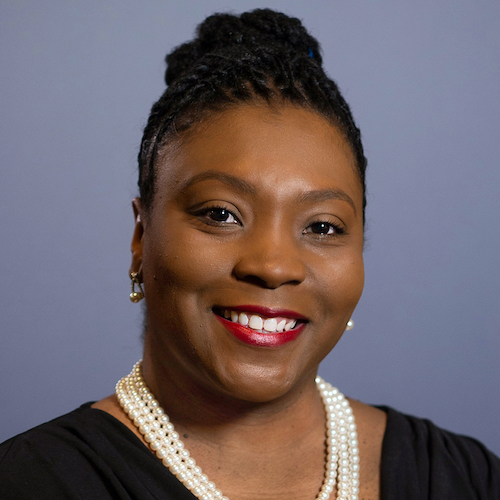 Phone: 301-827-6358
Email: della.white@nih.gov
6707 Democracy Boulevard II, Suite 401 Bethesda, MD 20892 (Courier Service - 20817)
Della White, Ph.D., is a program director in the Division of Extramural Research of the National Center for Complementary and Integrative Health (NCCIH). Her research portfolio includes studies of complementary and integrative health approaches for health promotion and disease prevention across the lifespan in diverse populations. She is interested in the role of social and structural determinants of health in the use of complementary and integrative health approaches to improve health outcomes, particularly among minority and underserved populations.
Dr. White is also NCCIH's representative to the NIH Prevention Research Coordinating Committee, the NIH Coordinating Committee on Research on Women's Health, and the NIH Program Leadership Committee.
Prior to joining NCCIH, Dr. White was a program director at the Eunice Kennedy Shriver National Institute of Child Health and Human Development (NICHD) where she managed research in the areas of social and behavioral research on reproductive health, community-based participatory research, health disparities, and research administration capacity building.
Dr. White earned her B.S. in chemistry from Alabama State University and her Ph.D. in health education and health promotion at the University of Alabama at Birmingham. She completed postdoctoral training in public health genomics within the Social and Behavioral Research Branch, Division of Intramural Research at the National Human Genome Research Institute.