Know the Science: The Facts About Health News Stories
Is It Real Online News? Or Just Advertising?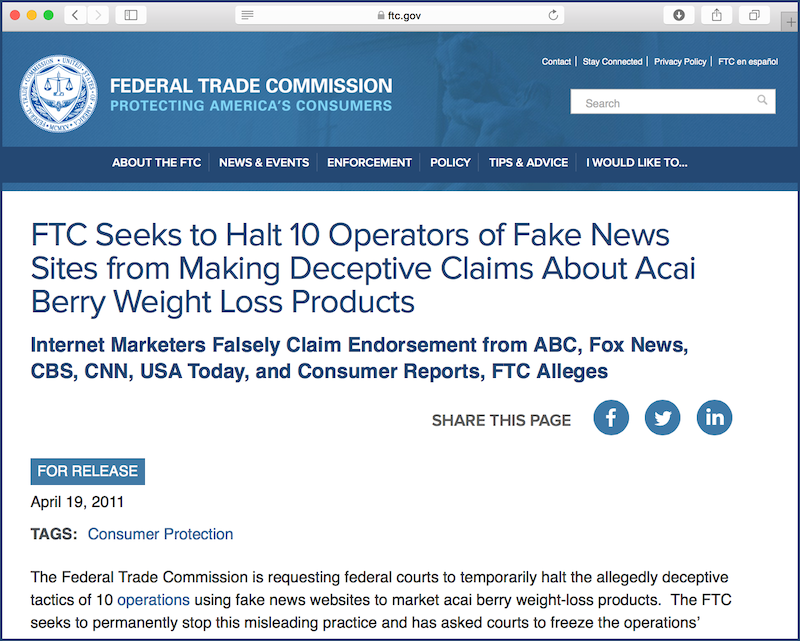 In April 2011, the Federal Trade Commission warned the public about fake online news sites promoting an acai berry "weight-loss" product.
On a typical fake "news" site, a story described an investigation in which a reporter used the product for several weeks, with "dramatic" results. The site looked real, but it was actually an advertisement. Everything was fake: there was no reporter, no news organization, and no investigation. The only real things were the links to a sales site that appeared in the story and elsewhere on the Web page.
Which of the following do you think may be an indication that a "news" site is fake? (Check all that apply.)
Wrong—Including a quote from an independent expert does not indicate a site is fake.
Wrong—Discussing the limitations of research does not indicate a site is fake.
Right! All of the checked signs are warnings that a site may be fake.