Mind and Body Practices for Older Adults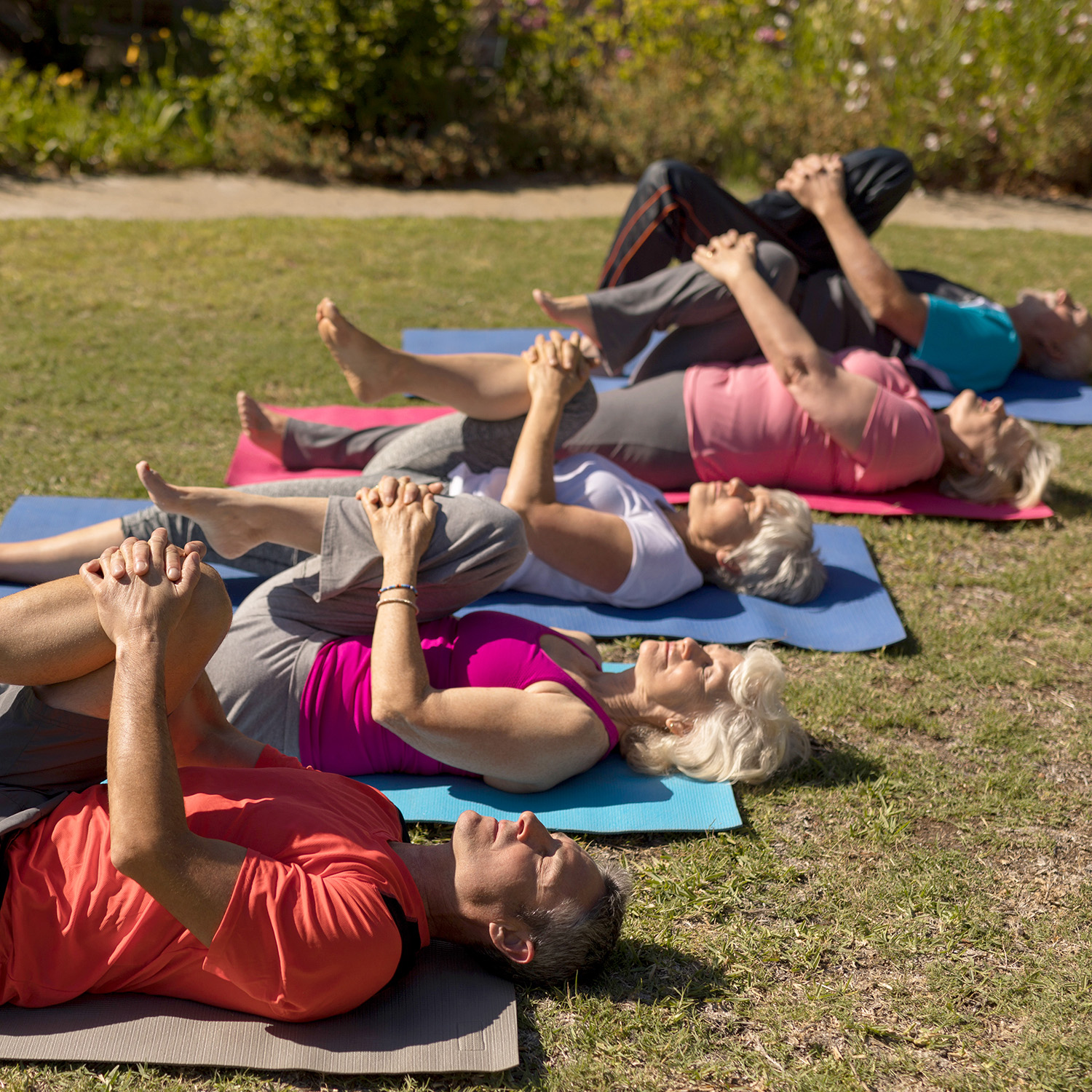 Many older adults turn to complementary and integrative health approaches, often as a reflection of a healthy self-empowered approach to well-being. Natural products often sold as dietary supplements are frequently used by many older people for various reasons despite safety concerns or a lack of evidence to support their use. Although there is a widespread public perception that the botanical and traditional agents included in dietary supplements can be viewed as safe, these products can contain pharmacologically active compounds and have the associated dangers.
Mind and body practices, including relaxation techniques and meditative exercise forms such as yoga, tai chi, and qi gong are being widely used by older Americans, both for fitness and relaxation, and because of perceived health benefits. A number of systematic reviews point to the potential benefit of mind and body approaches for symptom management, particularly for pain.
The number of older adults is growing worldwide. Research with older adult volunteers is growing, and some extant data is available. There is, however, a need for clinical trials with different symptoms and long-term follow-up to increase the evidence base.
This issue of the digest provides information on complementary and integrative health approaches for conditions clinically relevant to older adults.
Condition and Summary of Current Research
NCCIH Clinical Digest is a service of the National Center for Complementary and Integrative Health, NIH, DHHS. NCCIH Clinical Digest, a monthly e-newsletter, offers evidence-based information on complementary health approaches, including scientific literature searches, summaries of NCCIH-funded research, fact sheets for patients, and more.
The National Center for Complementary and Integrative Health is dedicated to exploring complementary health products and practices in the context of rigorous science, training complementary health researchers, and disseminating authoritative information to the public and professionals. For additional information, call NCCIH's Clearinghouse toll-free at 1-888-644-6226, or visit the NCCIH website at nccih.nih.gov. NCCIH is 1 of 27 institutes and centers at the National Institutes of Health, the Federal focal point for medical research in the United States.
Copyright
Content is in the public domain and may be reprinted, except if marked as copyrighted (©). Please credit the National Center for Complementary and Integrative Health as the source. All copyrighted material is the property of its respective owners and may not be reprinted without their permission.