NCCIH Director's Page
Helene Langevin, M.D.
NCCIH Director's Message
September 17, 2021
Our recent Advisory Council meeting included lively discussions on multiple areas within the National Center for Complementary and Integrative Health (NCCIH) research portfolio, including nutrition and well-being, among others. These exciting areas of research underscore how essential and fruitful NCCIH's two decades of work have been in developing robust methods to support rigorous studies of nonpharmacologic interventions.
Read more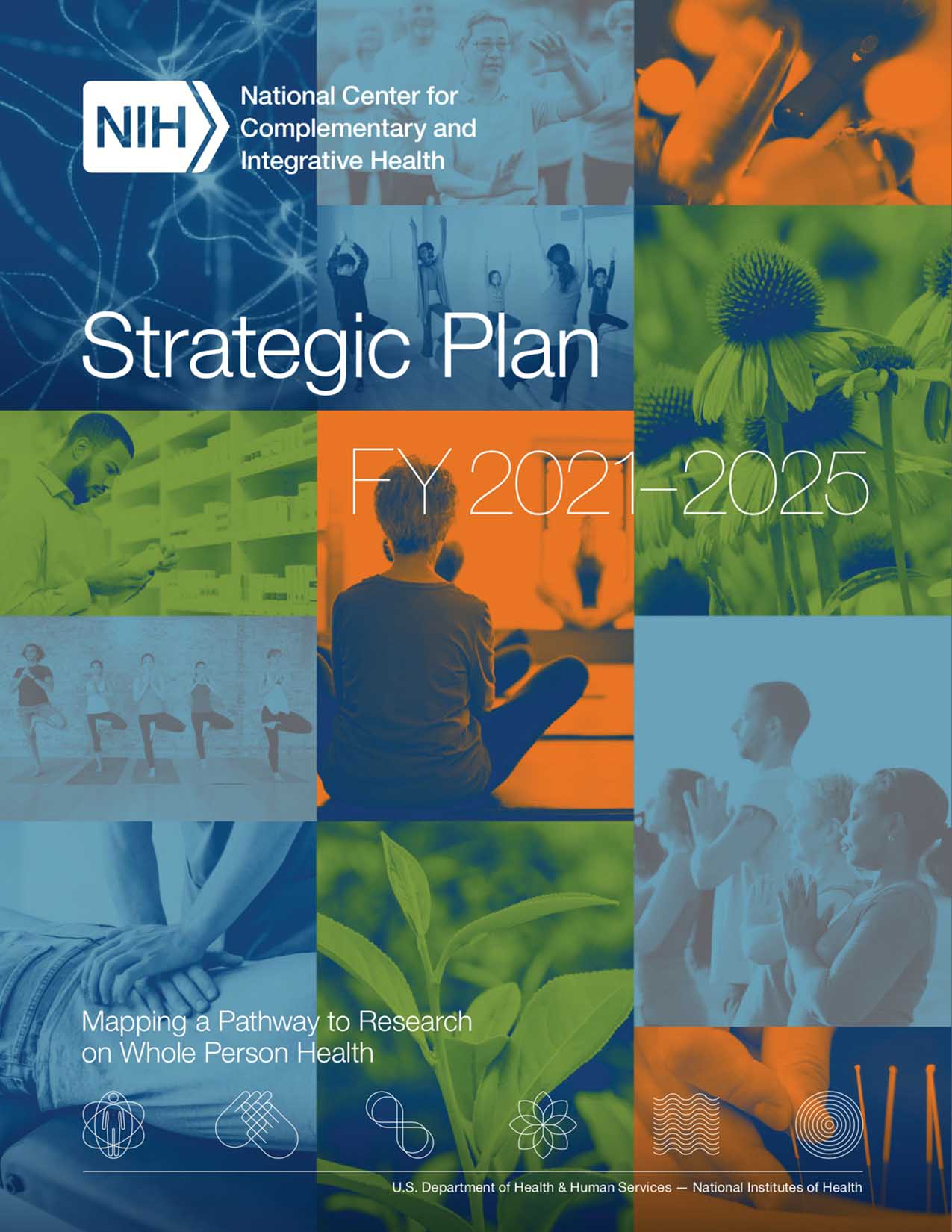 Director's Message from the NCCIH Strategic Plan FY 2021-2025
This unprecedented year has been a reminder of the importance of rigorous scientific investigation in ensuring and promoting human health. COVID-19 may be the first major pandemic we have seen in our lifetimes, but Americans have been facing the realities of "noncommunicable epidemics" for some time⁠–⁠opioid abuse, chronic pain, obesity, diabetes, and suicide.
---
Director's Profile & Publications
Helene Langevin, M.D., was sworn in as director of the National Center for Complementary and Integrative Health (NCCIH) on November 26, 2018. As NCCIH director, Dr. Langevin oversees the Federal Government's lead agency for scientific research on the diverse medical and health care systems, practices, and products that are not generally considered part of conventional medicine. With an annual budget of approximately $150 million, NCCIH funds and conducts research to help answer important scientific and public health questions about natural products, mind and body practices, and pain management. The Center also coordinates and collaborates with other research institutes and Federal programs on research into complementary and integrative health.
Read more
---
Dr. Langevin's Research Interests
Dr. Langevin also serves as an Intramural Senior Investigator at the National Institute of Dental and Craniofacial Research. Dr. Langevin is exploring how to keep connective tissue flexible and free from pain, slow aging, and increase the health of the whole body.
Learn more
---
News and Upcoming Events
Dr. Langevin will present at the following meetings:
---
Videos
The Potential of Using Artificial Intelligence to Solve the Puzzle of Salutogenesis
Dr. Langevin and NCCIH staff hosted a session that looked at health restoration, or salutogenesis, and the plan to investigate it as part of the NIH Common Fund Bridge to Artificial Intelligence (Bridge2AI) program. The presentation was given at the April 13, 2021 Integrative Medicine & Health Symposium.
Dr. Helene Langevin – Research!America 20 voices/ 3 minutes/ 1 question
Dr. Langevin answers the question, "What objective, personal or professional, are you most passionate about?" Whole person health means supporting the health and wellbeing of people across multiple domains (physical, social, psychological).
NIH Livestream Recording: "More Stretching, Less Stressing"
When social distancing and working from home, it is important to incorporate movement exercise into your daily routine.