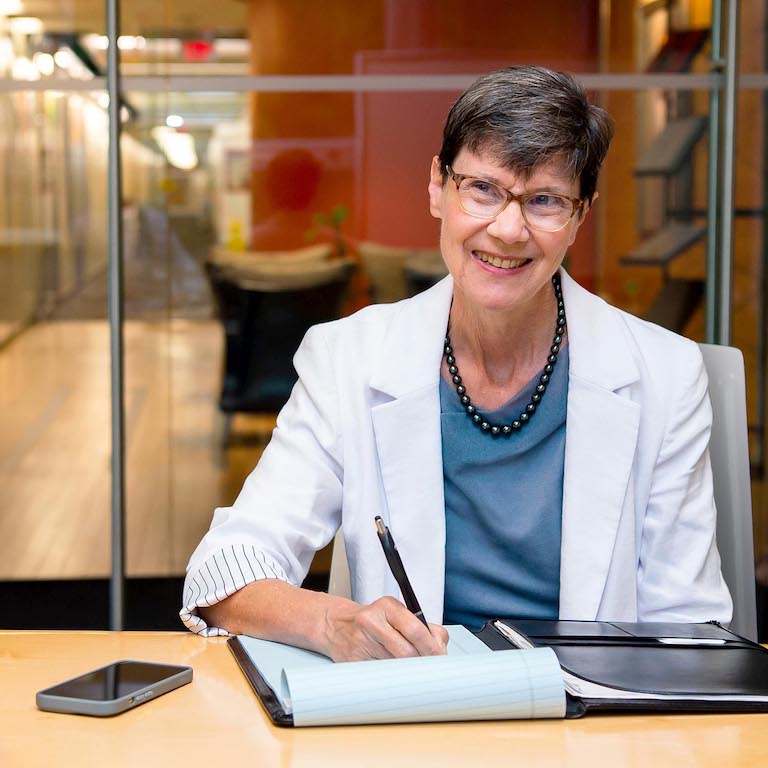 NCCIH Director's Page
Helene Langevin, M.D.
NCCIH Director's Message
September 30, 2020
When we consider opportunities to advance complementary and integrative health research, nowhere is the need clearer than when we examine the burden of chronic pain. About 40 percent of NCCIH's research portfolio is dedicated to better understanding pain and exploring promising therapeutic approaches.
Read more
---
Director's Profile & Publications
Helene Langevin, M.D., was sworn in as director of the National Center for Complementary and Integrative Health (NCCIH) on November 26, 2018. Prior to her arrival, she worked at the Osher Center for Integrative Medicine, jointly based at Brigham and Women's Hospital and Harvard Medical School, Boston. Dr. Langevin served as director of the Osher Center and professor-in-residence of medicine at Harvard Medical School since 2012. She has also served as a visiting professor of neurological sciences at the University of Vermont Larner College of Medicine, Burlington.
Read more
---
Dr. Langevin's Research Interests
Dr. Langevin also serves as an Intramural Senior Investigator at the National Institute of Dental and Craniofacial Research. Dr. Langevin is exploring how to keep connective tissue flexible and free from pain, slow aging, and increase the health of the whole body.
Learn more
---
News and Upcoming Events
---
Videos
Non-drug Treatments for Pain and Opioid Use Disorder
NCCIH leads the way for two NIH HEAL Initiative studies: PRISM and BRIM
NIH Livestream Recording: "More Stretching, Less Stressing"
When social distancing and working from home, it is important to incorporate movement exercise into your daily routine.
Dr. Langevin Introduces NCCIH's Involvement in the NIH HEAL Initiative
Dr. Helene Langevin, director of the National Center for Complementary and Integrative Health, explains the Center's role as the federal government's lead agency for complementary and integrative health.