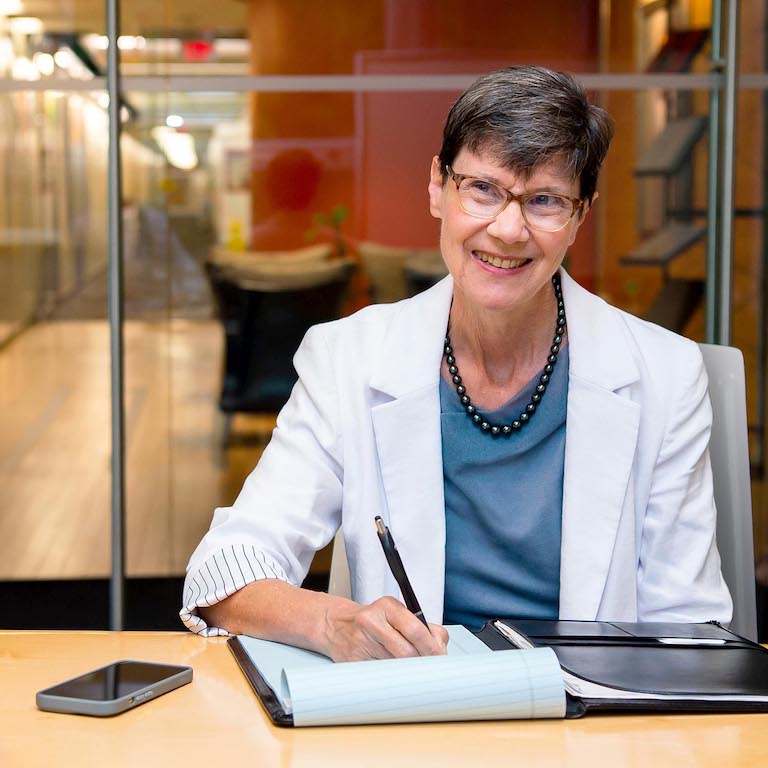 NCCIH Director's Page
Helene Langevin, M.D.
NCCIH Director's Message
March 19, 2020
The disruption to daily life brought on by the COVID-19 pandemic is being felt all around the globe. As we navigate the challenges of today and of the days ahead, I hope you'll use the resources developed by the CDC and NIH to help you, your loved ones, and your community manage these challenges and stay healthy.
---
Director's Profile
Helene Langevin, M.D., was sworn in as director of the National Center for Complementary and Integrative Health (NCCIH) on November 26, 2018. Prior to her arrival, she worked at the Osher Center for Integrative Medicine, jointly based at Brigham and Women's Hospital and Harvard Medical School, Boston. Dr. Langevin served as director of the Osher Center and professor-in-residence of medicine at Harvard Medical School since 2012. She has also served as a visiting professor of neurological sciences at the University of Vermont Larner College of Medicine, Burlington.
Read More
---
Dr. Langevin's Research Interests
Dr. Langevin also serves as an Intramural Senior Investigator at the National Institute of Dental and Craniofacial Research. Dr. Langevin is exploring how to keep connective tissue flexible and free from pain, slow aging, and increase the health of the whole body.
Learn more