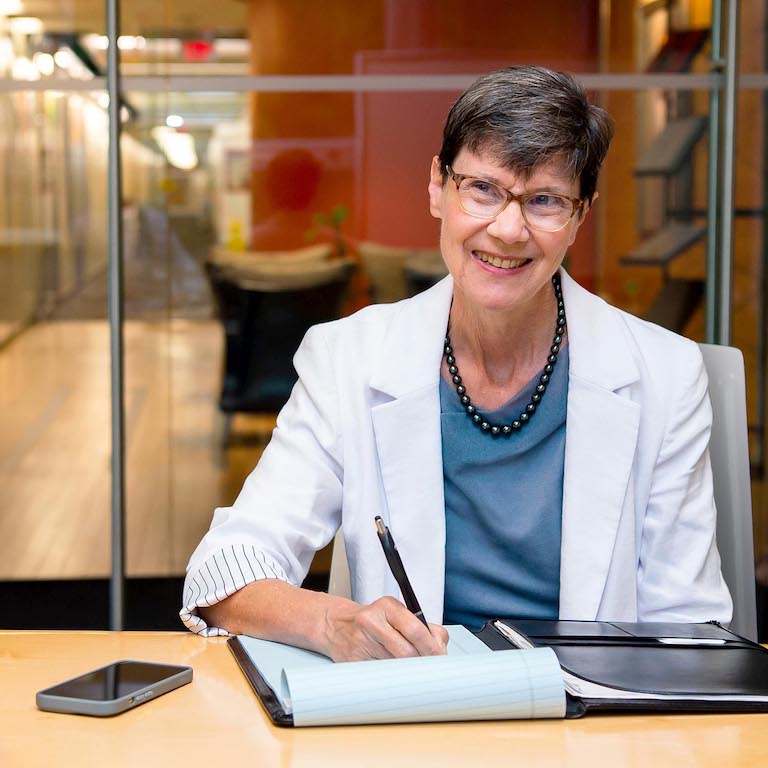 NCCIH Director's Page
Helene Langevin, M.D.
NCCIH Director's Message
April 27, 2020
Even as we continue to face the challenges of the COVID-19 pandemic, we are actively planning for the future of NCCIH's research enterprise. As we launch our year-long effort to develop a new strategic plan that will guide NCCIH's research over the next 5 years (2021-2026), the chance to strengthen a consideration of "whole person" health with research on multimodal approaches to care has been on my mind. I had the opportunity to launch the discussion of this topic during our recent webinar, and it was a terrific opportunity to elicit input, perspectives, and questions from stakeholders whom we hope will continue to weigh in during our strategic planning process this year. 
---
Director's Profile
Helene Langevin, M.D., was sworn in as director of the National Center for Complementary and Integrative Health (NCCIH) on November 26, 2018. Prior to her arrival, she worked at the Osher Center for Integrative Medicine, jointly based at Brigham and Women's Hospital and Harvard Medical School, Boston. Dr. Langevin served as director of the Osher Center and professor-in-residence of medicine at Harvard Medical School since 2012. She has also served as a visiting professor of neurological sciences at the University of Vermont Larner College of Medicine, Burlington.
Read More
---
Dr. Langevin's Research Interests
Dr. Langevin also serves as an Intramural Senior Investigator at the National Institute of Dental and Craniofacial Research. Dr. Langevin is exploring how to keep connective tissue flexible and free from pain, slow aging, and increase the health of the whole body.
Learn more