2022's Accomplishments Set the Stage for What's Ahead in 2023
Director's Page
Helene M. Langevin, M.D.
January 11, 2023
The new year is always a great chance to take stock of what's ahead, but I find the vision forward is best informed by a thoughtful look into the rearview mirror. Last January, I shared a retrospective overview of our work and priorities in the prior year. Most important among those highlights was the publication of the 2021–2025 strategic plan, which laid out an ambitious blueprint for advancing research on whole person health. 
So, how are we doing? Our strategic plan has served as an excellent guidepost to foster the necessary infrastructure and collaboration for research on whole person health. The opportunities ahead in 2023 are built on the exciting progress and accomplishments of 2022. A few highlights come to mind:
In general, 2022 signaled deepening understanding of whole person health across the research and health care ecosystem. For example, this announcement from the Centers for Medicare & Medicaid Services provides concrete infrastructure for fostering patient care that is integrated and coordinated with behavioral services and whole person care. The ongoing work of the NIH–Department of Defense (DOD)–Department of Veterans Affairs (VA) Pain Management Collaboratory is driving new, holistic understanding of the role of nonpharmacologic approaches, including the Whole Health model, for the management of pain among service members and veterans. In addition, we are seeing an exciting trend in grant applications, which are increasingly focused on research that better understands multiple interventions and how they impact multiple systems.
Looking ahead in 2023, some of our most exciting opportunities reside in communication, collaboration, and partnership with other programs, Institutes, and Centers at NIH. At our upcoming National Advisory Council for Complementary and Integrative Health meeting on January 20, we'll hear from NIH colleagues about shared interests and opportunities for researchers. Josh Denny, M.D., M.S., chief executive officer of the All of Us Research Program, will share how the program is making important strides in building large, diverse cohorts that integrate different sources of data and advance our ability to understand the complex factors that impact health among different patient populations. We'll also hear from Matthew W. Gillman, M.D., S.M., about the Environmental influences on Child Health Outcomes (ECHO) Program, which is aimed at exploring how exposure to different environmental factors in early development can impact the health of children and adolescents. 
Another highlight for the year ahead will be the Whole Joint Health virtual workshop the National Center for Complementary and Integrative Health will be hosting on July 25–26, 2023. The event will be an opportunity to examine a critical intersection within pain research—the relationship between the different components of joints, including myofascial tissues, and their contribution to preserving and restoring joint health and function. We will also be pressing ahead on addressing the gaps identified by stakeholders in 2022 with our ongoing work to develop a framework for research on whole person health. In particular, much of our work will focus on generating a working test set of common data elements necessary for building scientific rigor in the field. 
Taken together, these efforts reflect the ongoing imperative for broadening our research lens to better understand how all the different "puzzle pieces" of human health fit together.
For individuals, I know January can be challenging to navigate. The fresh energy of the new year can be quickly sapped by contemplating all the personal and professional demands that lie ahead, which can perpetuate the cycle of stress that can be so toxic to our health. I encourage everyone to explore ways to hit reset on stress. Doing so can be invaluable in ensuring that we all have not just a productive 2023, but a healthy year as well.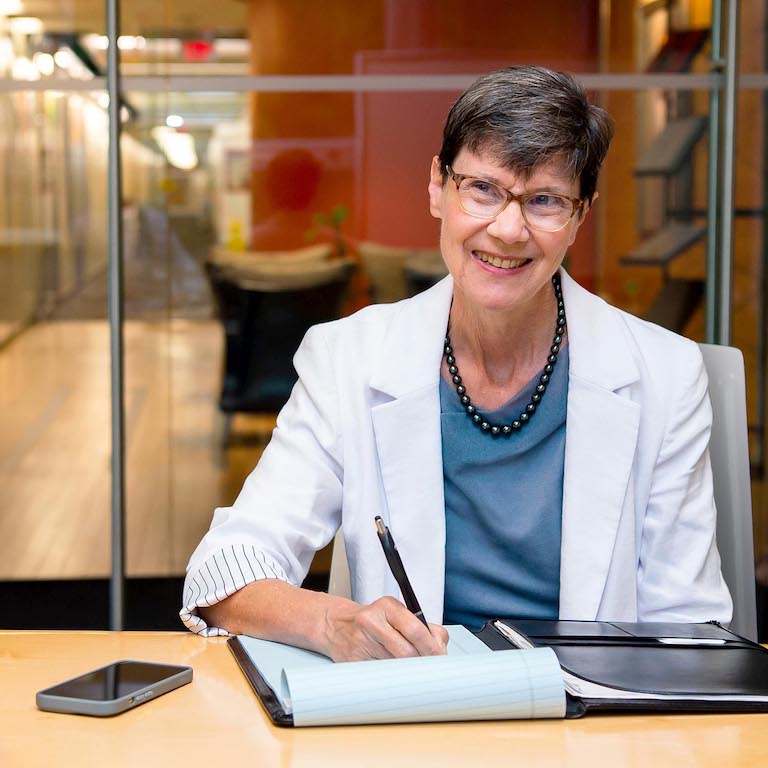 Helene M. Langevin, M.D.