A New Year's Message from NCCIH's Director: Helene Langevin, M.D.
Director's Page
Helene M. Langevin, M.D.
January 23, 2019
It is my great pleasure to welcome the New Year as the director of NCCIH and to share some thoughts on my personal vision for the Center. It has been my longstanding conviction that integrative health care is more than just the sum of conventional and complementary health approaches. When combined, these approaches can provide a frontier of new insights into the physiology of health and the pathophysiology underlying diseases and disorders.
I am thrilled to be leading NCCIH in its continued exploration of this frontier. Dr. Straus, Dr. Briggs, and Dr. Shurtleff have built a strong foundation for NCCIH's strategic priorities and partnerships, and one of my key responsibilities will be to maintain and build on these strengths. Additionally, I plan to help the Center continue to reach beyond its walls and across NIH, encouraging an emphasis on health promotion, whole person care, and nonpharmacologic treatments, especially for pain management.
Our current approach to patient care, in general, is fundamentally limited. It often emphasizes the treatment of disease alone, while it many times neglects the promotion, support, and restoration of health. Integrative health care can help correct this limitation by giving more consideration to the patient's long-term recovery and overall health when treating an acute illness or injury.
Another limitation of the conventional medical approach is its specialization, based on the basic organization of the body into physiological systems, which can lead not only to fragmented health care, but also fragmented research. In contrast, many traditional healing systems, especially those based on Eastern philosophies, emphasize an understanding of the person as a whole. There is still quite a lot to learn about how physiological systems interact with one another, and I look forward to collaborating with other NIH Institutes and Centers whose missions span across systems, as well as other agencies that, while more specialized, may be looking for opportunities to form partnerships to support cross-system research.
Further, the widespread role of pharmaceuticals as the default means of medical treatment is an important issue, and nowhere is this more urgent than for pain management. NCCIH is playing an increasing role in finding solutions to the current opioid crisis with research on nondrug approaches for pain. Clearly, some types of chronic pain, such as neuropathic pain, are extremely difficult to manage with nonpharmacologic methods and require new and better non-addictive analgesics, perhaps in combination with nondrug treatments. But overall, we need to understand how to better design effective, personalized interventions that could potentially reduce or replace opiates in certain patient care settings.
There is much to do, and I am looking forward to working with the Center's dedicated staff and partners to continue this important work.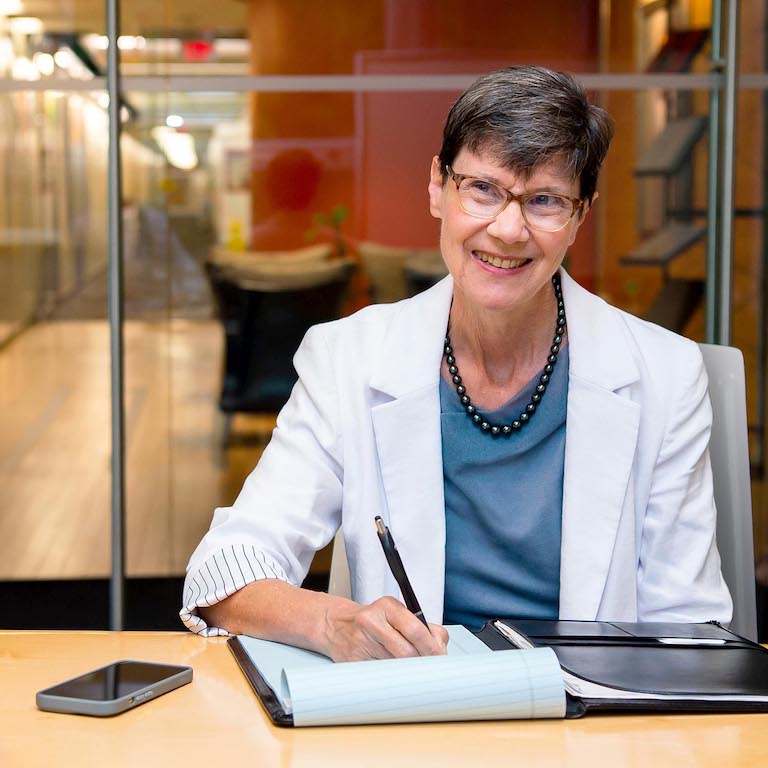 Helene M. Langevin, M.D.