An Opportunity To Weigh In and Advance Whole Person Research
Director's Page
Helene M. Langevin, M.D.
April 19, 2022
How does one study, and quantify, whole person health? 
The potential benefits of answering this question are enormous. Understanding the complex, interconnected factors that impact our health across multiple domains, including the biological, behavioral, social, and environmental domains, will transform our approach to human health but will require an evidence-driven shift from the predominant cause-and-effect biomedical model, which studies one factor at a time. 
That's why determining how we address these key research questions is so important and why I'm excited to see our new request for information (RFI) published, "Identification of a Set of Determinants for Whole Person Health." The RFI seeks input to delineate a set of common data elements that will guide this area of research. 
Identifying determinants of health outcomes is not new, and the research community has seen how efforts to build research frameworks encompassing the social and environmental factors that influence health have helped advance this critical area of study. Yet, existing frameworks do not fully integrate the social, environmental, and behavioral factors together with biological determinants that can be used to support whole person research. 
I'm pleased that this RFI is the byproduct of the National Institutes of Health–wide working group on whole person health, which the National Center for Complementary and Integrative Health has been proud to convene to help shape and inform the infrastructure available for conducting whole person research. 
The need for whole person health determinants was further crystallized during the Methodological Approaches for Whole Person Research Workshop we hosted last fall. The workshop was an important opportunity to assess the embedded challenges of conducting whole person research. Examining a single intervention and its potential impact on a single system requires rigorous methods. Examining multiple interventions and their impact on multiple body systems—across the continuum of health, illness, and health restoration—brings a new level of methodological complexity with each added layer. We can only succeed in navigating the complexities of whole person research if the research community is able to identify and embrace a set of data elements that create common threads across research initiatives. 
Establishing a shared understanding of whole person health determinants will not just foster the necessary framework and methods that can guide the design of individual studies. It will also help the research community build a larger body of knowledge, with common data elements readily collected and shared within harmonized data repositories. Over time, comparable data elements will enable researchers to quantify the dynamic nature of the bidirectional health-disease continuum and how interrelated factors change over time, moving people toward or away from health.
Ultimately, the insights we gain from assessing health through the prism of common data elements can help inform how to optimize the care people receive—whether it is aimed at protecting and promoting health, treating disease, or restoring health after episodes of illness or for those living with chronic conditions.
The cross-cutting need for, and utility of, developing whole person health determinants is why I hope the research community, clinicians, patient organizations, and other stakeholders take the opportunity to weigh in by the June 17, 2022, deadline. This input will be vital in moving the field forward and advancing the tools necessary to drive whole person research.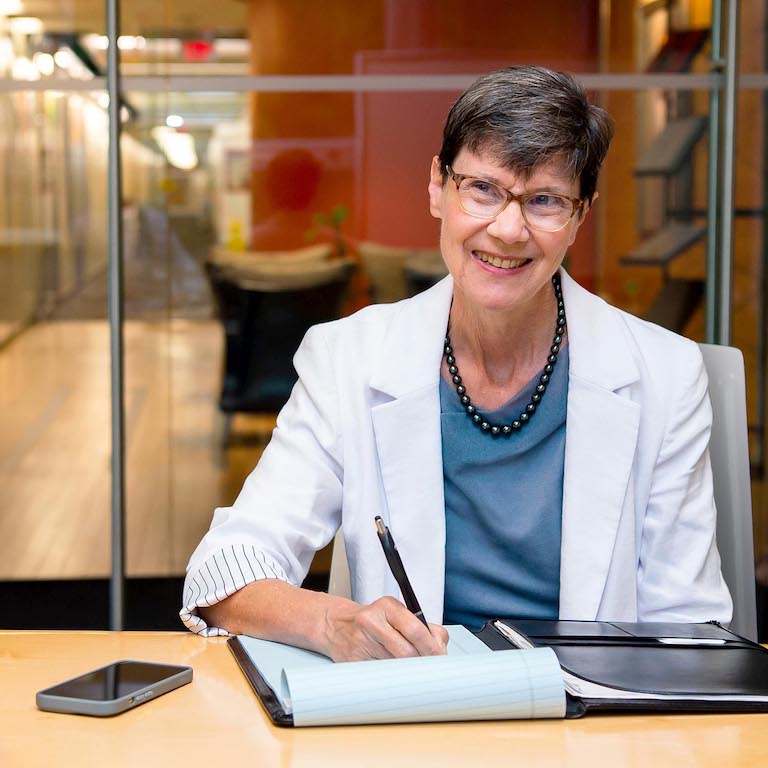 Helene M. Langevin, M.D.