Building the Methodological Infrastructure for Whole Person Research
Director's Page
Helene M. Langevin, M.D.
September 17, 2021
Our recent Advisory Council meeting included lively discussions on multiple areas within the National Center for Complementary and Integrative Health (NCCIH) research portfolio, including nutrition and well-being, among others. These exciting areas of research underscore how essential and fruitful NCCIH's two decades of work have been in developing robust methods to support rigorous studies of nonpharmacologic interventions.
Our upcoming workshop on September 29–30, "Methodological Approaches for Whole Person Research," is an exciting next chapter in our work to navigate the complex challenges in establishing how we ask and answer research questions related to whole person health.
If we look at the broader biomedical research landscape, it's easy to see that the research community has long focused on examinations of reductionist questions, breaking complex issues into smaller parts. These studies provide invaluable insights and vital building blocks for scientific knowledge. They also present well-defined pathways for defining study questions and measuring outcomes. However, existing reductionistic research strategies do not always apply easily to more complex topics such as whole person health.  
Our upcoming whole person research methods workshop will convene experts in the field to help address the multidimensional research questions related to whole person health and help move the field toward the sophisticated methods needed to tackle these complexities. Specifically, the workshop will address how to develop study methods to explore:
The interactions between body systems
The impact of a single intervention on multiple systems
The impact of multiple interventions on a single system
The impact of multiple interventions on multiple systems
The approach to defining research methods for whole person studies—such as establishing study outcomes, choosing statistical measures, and controlling for confounders—becomes exponentially more complex as we move through these different scenarios.  We will share with and learn from experts in many fields to put whole person research within easier reach of the research community.
I am extremely grateful for the collaboration and support of numerous NIH Institutes, Centers, and Offices, as well as other research entities, as NCCIH convenes this discussion. Our Center's expertise in exploring integrative approaches to health is mirrored in how we envisioned the agenda for this workshop. By integrating different experts and perspectives into the discussion, I am confident we can solve methodological challenges we face in advancing whole person research.
I hope you will join those who have already registered for the workshop and be part of the discussion.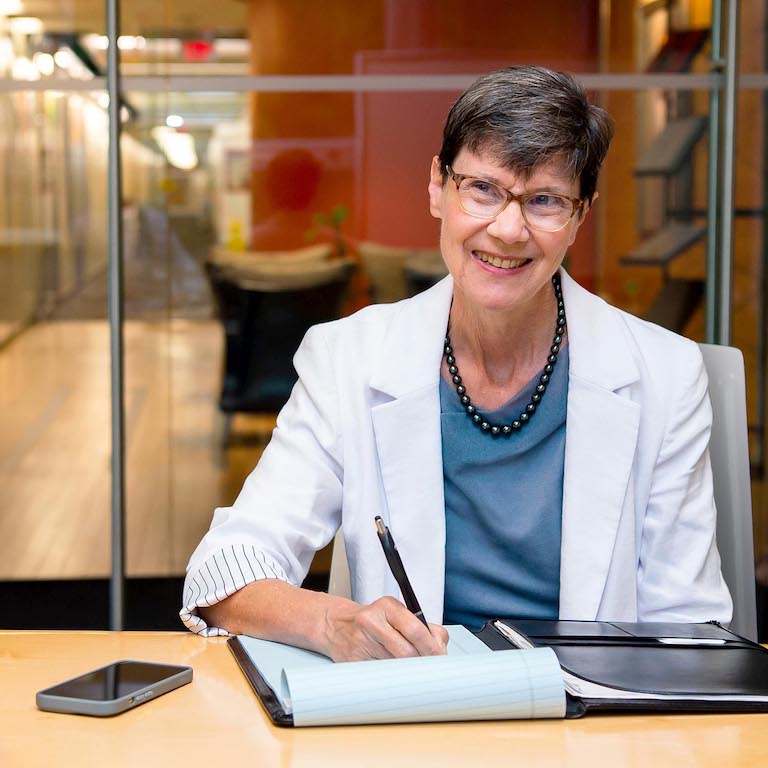 Helene M. Langevin, M.D.