Considering Health Where It Starts—In Childhood
Director's Page
Helene M. Langevin, M.D.
February 6, 2023
An existing and growing body of research underscores the imperative to better understand how exposures starting at fetal development through infancy and childhood impact the health we experience into adulthood. At our annual Straus Lecture in December, we had the opportunity to hear from Laura Stroud, Ph.D. of the Warren Alpert Medical School of Brown University and The Miriam Hospital, Providence, Rhode Island. During her virtual presentation, she provided a thoughtful overview of the available body of evidence on the long-term implications of stress and adversity experienced during early development on our physiology, brain, and health across the lifespan.
Dr. Stroud spoke about the imprint from "the first 1,000 days"—from conception through the first 2 years of life—and how it can lead to long-term health outcomes, like substance use disorders, depression, obesity, cardiovascular disease, impacts that can be passed down through generations. She discussed why it's important to gain a holistic understanding of exposures, including those that occur before birth. When we think about infant and child development, we naturally consider factors like maternal exposures to chemicals or substances, illnesses, or suboptimal nutrition. But the evidence shows that a far wider range of factors, like chronic stress, poverty, racial discrimination, housing insecurity, or persistent community disruptions, are also linked to early mortality in communities most impacted by these factors. Conversely, protective exposures, like strong family relationships, community involvement, and mentoring, can help mitigate these negative factors and create resilience. 
Dr. Stroud's lecture set the stage for a discussion at our recent Advisory Council meeting about an exciting area of collaboration for the National Center for Complementary and Integrative Health (NCCIH)—the NIH's Environmental Influences on Child Health Outcomes (ECHO) Program. We heard from the program's director, Dr. Matthew W. Gillman, who discussed the program's work to use existing study cohorts to conduct research on high impact pediatric health outcomes. What's especially exciting about the ECHO program is its perfect alignment with NCCIH's whole person health goals of focusing on salutogenesis, or factors that promote physical and mental health, rather than solely focusing on diseases and other conditions that come about in the absence of good health.  
The ECHO Program's work to harmonize data related to pediatrics and make it usable for researchers has already yielded results in multiple areas, including understanding the pediatric health impacts of the COVID-19 pandemic. By developing and integrating COVID-19–specific questions into the ECHO-wide Cohort Data Collection Protocol, new studies have added to what we're learning about the impacts of the pandemic on pediatric health. Published research has yielded nearly real-time understanding of how pandemic-related changes in family situations are leading to behavior changes in children, the pandemic's impact on children's sleep habits, trends in body mass index, and factors that have positively impacted levels of child stress and well-being. 
The effects of the COVID-19 pandemic on children illustrate the urgency of driving research and applying our learnings to support good health in early life. U.S. Surgeon General Dr. Vivek Murthy cited the lasting harms of youth mental health challenges in the public health advisory he issued last year, Protecting Youth Mental Health. In recent years, America's youth has experienced significant increases in mental health disorders, like depression, anxiety, and suicidal ideation, making it vital to put every available tool to work to support youth in gaining the footing they need for a healthy life. 
As Dr. Gillman said at our council meeting, a good start in life can last a lifetime and over generations. I'm thrilled that NCCIH is part of the collaboration supporting ECHO, in alignment with our strategic objective to advance our understanding of whole person health. Solution-oriented research that can help us understand high-impact approaches to promoting positive health and resilience from the beginning of life is an essential puzzle piece to improving health for a lifetime.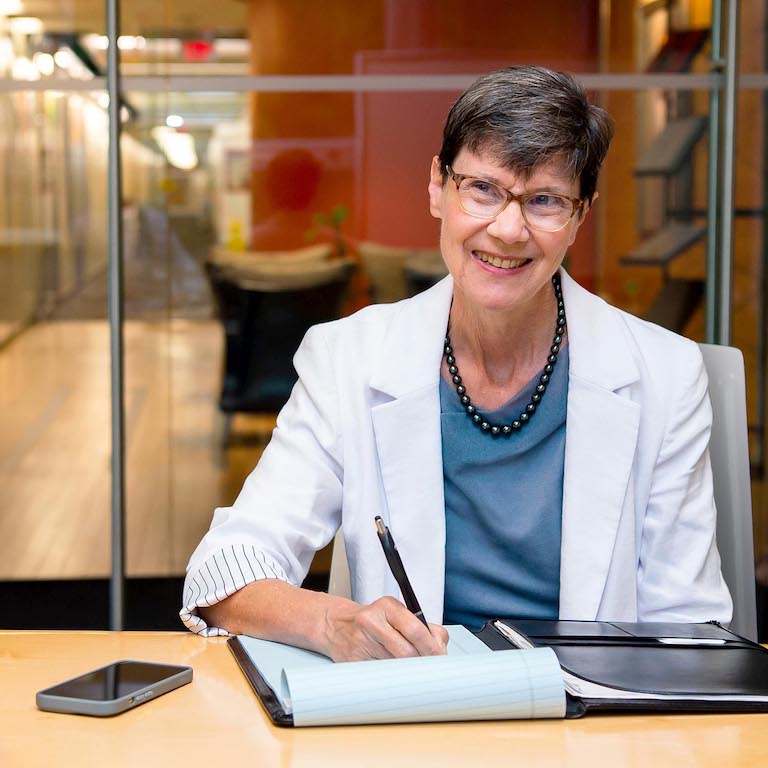 Helene M. Langevin, M.D.