Emotional Well-Being and Whole Person Health
Director's Page
Helene M. Langevin, M.D.
August 9, 2022
The concept of whole person health, which serves as a framework for our activities at the National Center for Complementary and Integrative Health (NCCIH), is not limited to physical health alone. Psychological and social factors are also key aspects of the whole person, and they have major impacts on health promotion and disease prevention at all stages of life.
One area of particular importance to NCCIH is emotional well-being. NCCIH is interested in exploring ways to enhance emotional well-being—including the use of complementary and integrative health practices—and learning about how emotional well-being affects mental health, physical health, and resilience.
Together with the National Institute on Aging, the Eunice Kennedy Shriver National Institute of Child Health and Human Development, the Office of Behavioral and Social Sciences Research, and the Office of Disease Prevention, we are currently supporting six research networks that are refining and testing key concepts to advance the study of emotional well-being. The individual networks focus on different topics, but all six are working to facilitate transdisciplinary research in the social, behavioral, psychological, and biological sciences.
Leaders of two of the networks recently gave talks as part of NCCIH's Integrative Medicine Research Lecture Series. In one lecture, Dr. Elissa Epel of the University of California, San Francisco, one of the leaders of the Network for Emotional Well-Being: Science, Practice, & Measurement, explained that her network is working to develop consensus around the conceptual definition of emotional well-being and creating a toolbox of rigorous ways to measure it. These are crucial steps toward advancing this emerging field of research. The network is also looking at well-being at the population level by examining data from studies in 10 countries and is offering opportunities for pilot studies of cross-national comparisons.
Dr. Epel explained that emotional well-being has important direct effects on mental and physical health and healthy aging. In addition, it interacts with stress, both as a buffer to stress responses and as something that can grow with adversity when the stress is managed. The experience of facing challenges while managing the stress that accompanies them can deepen aspects of emotional well-being such as life purpose, social connections, and appreciation for life. Emotional well-being often receives little attention, Dr. Epel said, but it may be a missing piece that can make a tremendous difference in a society's collective health, particularly during difficult times. 
Our other speaker, Dr. Michelle Y. Martin of the University of Tennessee Health Science Center, is one of the leaders of the Emotional Well-Being & Economic Burden Research Network (EMOT-ECON). This network is studying the impact of the financial burden of illness on the emotional well-being of patients and families, with the goal of developing strategies to reduce it. EMOT-ECON has launched a seminar series and developed a searchable literature database, and they will soon begin a pilot study program and hold scientific meetings.
Dr. Martin said that the financial burden of disease, particularly cancer, can be profound. A recent analysis of U.S. national data showed that 2 years after the diagnosis of cancer, 42 percent of survivors had depleted their entire net worth. This shocking statistic points to the particular collective vulnerability of Americans to lack of universal health care, compared with other developed countries, and underscores the importance of understanding the factors that can mitigate this vulnerability. Research on ways to enhance patients' ability to cope with the economic hardships of illness—both through emotion-focused coping (such as enhancing personal strengths and social support) and problem-focused coping (such as seeking and accessing financial assistance)—may lead to increased emotional well-being and therefore to improvements in both quality of life and health outcomes.
Video recordings of Dr. Martin's lecture, "Well-Being and the Economic Burden of Disease: What Are We Learning From Cancer Survivors?" and Dr. Epel's lecture, "Advancing Research on Emotional Well-Being and Regulation of Eating," are available on the NCCIH website. You may also be interested in this blog post by Dr. Emmeline Edwards, director of NCCIH's Division of Extramural Research, on NCCIH's activities in the area of emotional well-being research.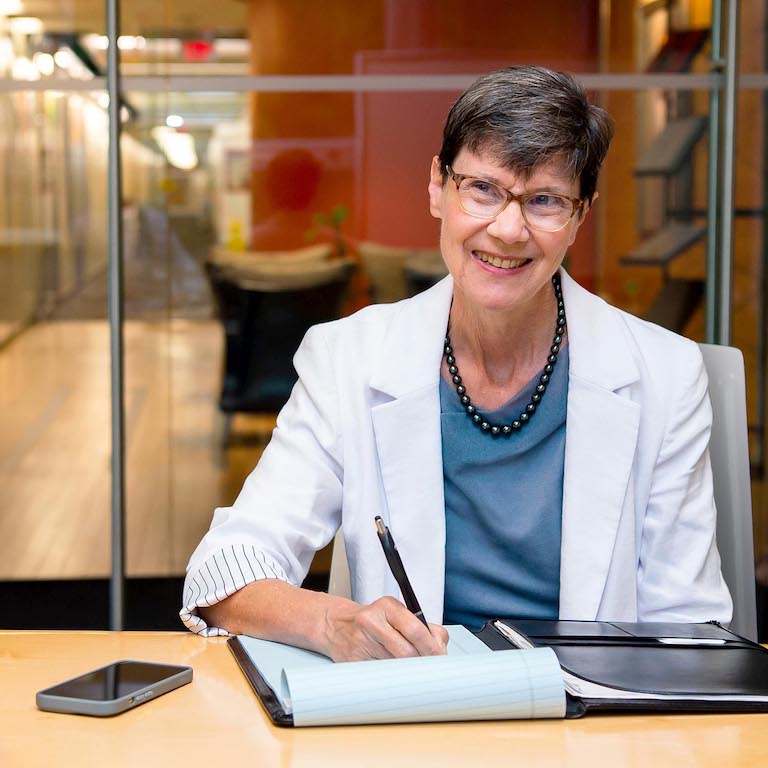 Helene M. Langevin, M.D.