Food for Thought: Expanding Our Nutrition Research Portfolio
Director's Page
Helene M. Langevin, M.D.
September 2, 2021
When we think about the relationship between nutrition and health, the framework for the discussion has often focused on the major food constituents—like protein, carbohydrates, and fats—or on the role of nutrition with respect to specific conditions or diseases, such as diabetes or heart disease. We know diets high in fruits and vegetables are associated with better health outcomes, and we continue to learn about the mechanisms of this relationship. Despite long-used nutrition-based approaches—which can include fermented foods containing probiotic cultures or traditional medicine practices that rely heavily on plants when considered more broadly—we have relatively little understanding of how these approaches interact across multiple, complex biological systems. 
Within the National Center for Complementary and Integrative Health's (NCCIH's) new strategic plan, we lay the groundwork to build on our 20-year portfolio of research on dietary supplements and natural products by framing nutrition research within a wider, more inclusive landscape. This approach recognizes that nutrition connects deeply with physical and psychological health and allows us to consider research that can probe into multiple, overlapping areas of study.
By tackling challenges of systematically studying complex multicomponent and multisystem interactions, and charting a path toward better understanding of the impact that botanicals, probiotics, or dietary ingredients may have on whole person health, we will gain a deeper understanding of topics such as:
The relationships between individual components of foods—including vitamins, essential fatty acids, and phytochemicals—and biological systems
The bioactivities of foods—such as garlic, ginger, or turmeric—that go beyond nutritional value and might activate pathways (e.g., metabolic or immune)
Opportunities to incorporate nutritional approaches into multicomponent health interventions
The role of products that are ingested as a supplement, used topically, or inhaled
The impact of complementary and integrative health approaches on dietary patterns and health-related behavior
I've had the privilege of discussing our strategic framework related to an expansion of the scientific exploration of nutrition with Federal colleagues at the U.S. Food and Drug Administration, the Centers for Disease Control and Prevention, the National Institutes of Health's Office of Nutrition Research, and most recently, the U.S. Department of Agriculture's Center for Nutrition Policy and Promotion, which works to translate research into dietary guidance that helps people understand and meet their nutritional needs. In each of these conversations, it's been clear that the approach NCCIH has outlined within our strategic plan is well received and synergizes with the efforts of fellow agencies to support research on nutritional approaches to whole person health.  
It's vital that we expand how we think about nutrition and the research questions we explore to generate new insights. I invite you to read more in our 2021–2025 strategic plan about our future directions, what success looks like, and our top research priorities related to nutrition, including botanicals, dietary phytochemicals, probiotics, and methods development.  
For More Information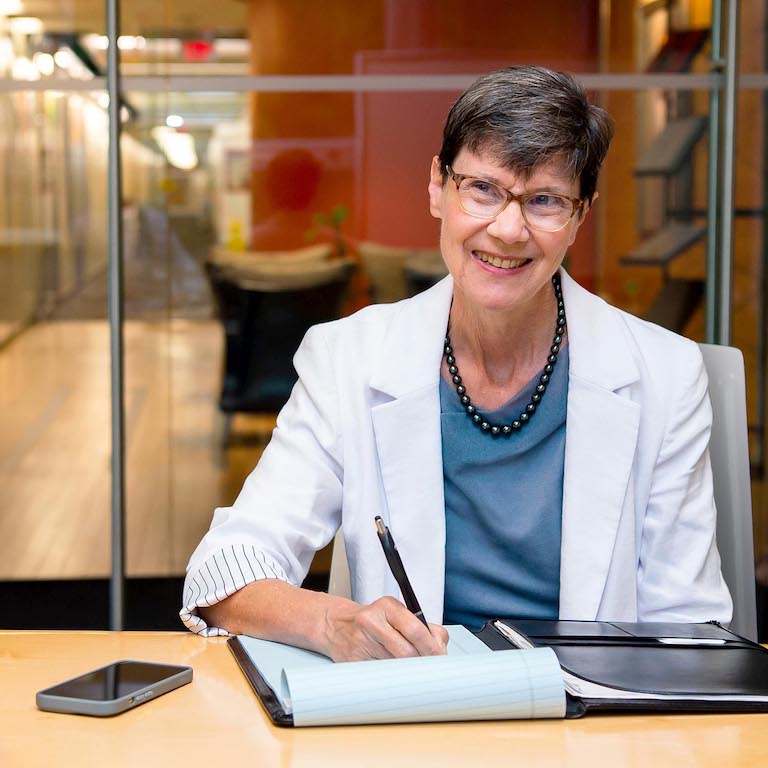 Helene M. Langevin, M.D.