Imaging That Helps Us Build a Picture of Whole Person Health
Director's Page
Helene M. Langevin, M.D.
October 25, 2022
The recent conference on total-body positron emission tomography (PET) in Edinburgh, Scotland was an exciting chance to engage with a research community that is playing a distinct role in the broader effort to advance the study of whole person health. 
Over decades, innovations in medical imaging have added to our ability to peer into the body and understand essential functions. The emergence and evolution of ultrasound, computerized tomography (CT), magnetic resonance (MR) imaging, and other approaches have helped catalyze improvements in health care, equipping researchers and clinicians to understand, diagnose, and treat countless conditions. But in each case, the imaging technology has only offered a snapshot of parts and sections of the body. The edges of images serve as artificial walls that limit the visibility of physiologic processes.  
The development of total-body PET imaging breaks down those walls and enables a holistic view of all the body's organs and tissues. Using this technology, researchers can better understand the whole person. The research community gained important insights into potential research applications of total-body PET imaging during the presentation by Ramsey Badawi, Ph.D., of the University of California (UC), Davis, at our workshop last fall, "Methodological Approaches for Whole Person Research," and much more information about the value of total-body PET in research was presented at the conference in Edinburgh.
Combining technologies can lead to new avenues for research, and total-body PET, used with CT or MR imaging, can provide important insights into the relationships between the body's structure and biochemistry. For example, research has demonstrated that, rather than flowing through our bodies within a liquid "soup," inflammatory markers travel and manifest within a far more organized "sandwich" of tissue planes. The realization that biochemistry is organized spatially, in relationship to the body's structures, transforms our understanding of human biochemical processes and profoundly shapes potential future research. For example, the new project on total-body PET for assessing myofascial pain—led by Abhijit J. Chaudhari, Ph.D. (also of UC, Davis), and recently funded as part of the National Institutes of Health (NIH) Helping to End Addiction Long-term® Initiative, or NIH HEAL Initiative®—may enhance our ability to evaluate patients with myofascial pain and understand their responses to treatment. 
While each research presentation at the total-body PET conference offered exciting insights into different aspects of health, I was especially excited to hear echoes of NCCIH's strategic priorities throughout the meeting, during both presentations and hallway conversations. It's clear to me that researchers within this field are recognizing the importance of understanding whole person health and the value of bringing synthesis to the existing analysis we see in research. By bringing together new ways to visualize connections and relationships inside the body, and by combining that information with other types of data, investigators are poised to make important discoveries in the field of whole person health research.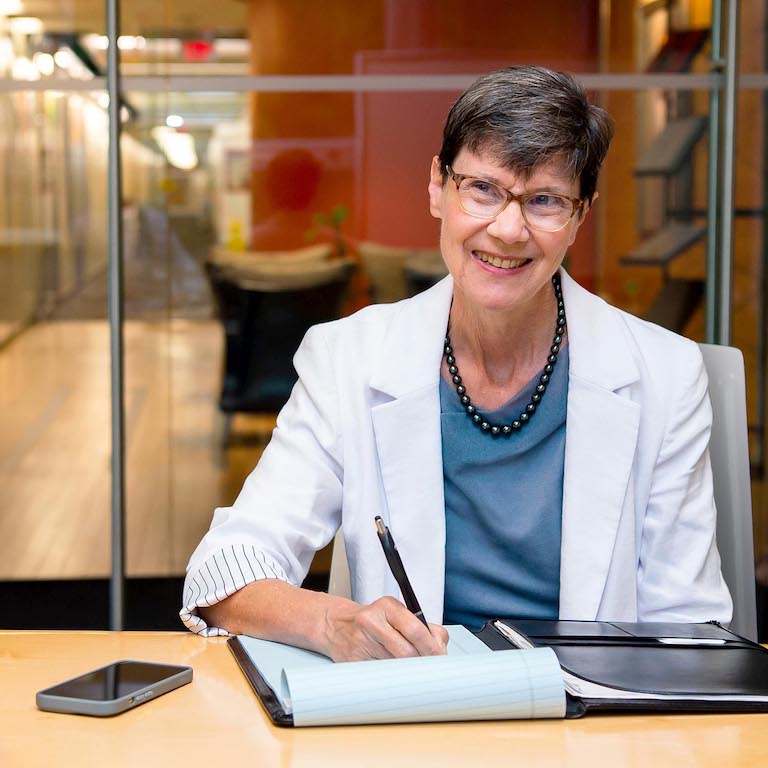 Helene M. Langevin, M.D.