Join Us at NIH HEAL Initiative Workshop on Myofascial Pain Research
Director's Page
Helene M. Langevin, M.D.
August 27, 2020
So far, the field of musculoskeletal pain research has mainly focused on the central nervous system and specialized musculoskeletal tissues such as cartilage and intervertebral discs, while the contributions of myofascial components, especially fasciae and the interactions between fasciae and muscles, remain largely unexplored. However, there is increasing awareness that musculoskeletal pain pathophysiology is complex and can involve "soft" tissues, including muscles, fasciae, and other nonspecialized connective tissues. These issues can amass, with pain leading to reduced mobility and activity, which can lead to worsening pain, resulting in a persistent cycle of deterioration or exacerbation. Therefore, it is vital to address the role of myofascial tissues in chronic pain, as it is an important part of pain and remains one of the last unknowns in pain research. An obstacle to developing this field is that myofascial pain is currently a clinical diagnosis based solely on history and physical examination. Consequently, we have no currently available method to objectively diagnose this condition and facilitate rigorous mechanistic or clinical research in this area.
To address this research gap, NCCIH has developed a 2-day National Institutes of Health (NIH) HEAL (Helping to End Addiction Long-term) InitiativeSM workshop on myofascial pain entitled "Quantitative Evaluation of Myofascial Tissues: Potential Impact for Musculoskeletal Pain Research," to be held on September 16 and 17, 2020. Experts in the field will give presentations and discuss the state of science of myofascial pain, current usage of technologies (e.g., methodologies) and their limitations, current technologies to be adapted for myofascial pain biomarker imaging or recording, and emerging technologies and methodologies.
This free 2-day virtual workshop is jointly organized by NCCIH and the National Institute of Biomedical Imaging and Bioengineering. NIH partners for this event include the National Institute of Arthritis and Musculoskeletal and Skin Diseases, the Eunice Kennedy Shriver National Institute of Child Health and Human Development/National Center for Medical Rehabilitation Research, the National Institute of Dental and Craniofacial Research, and the National Institute of Neurological Disorders and Stroke.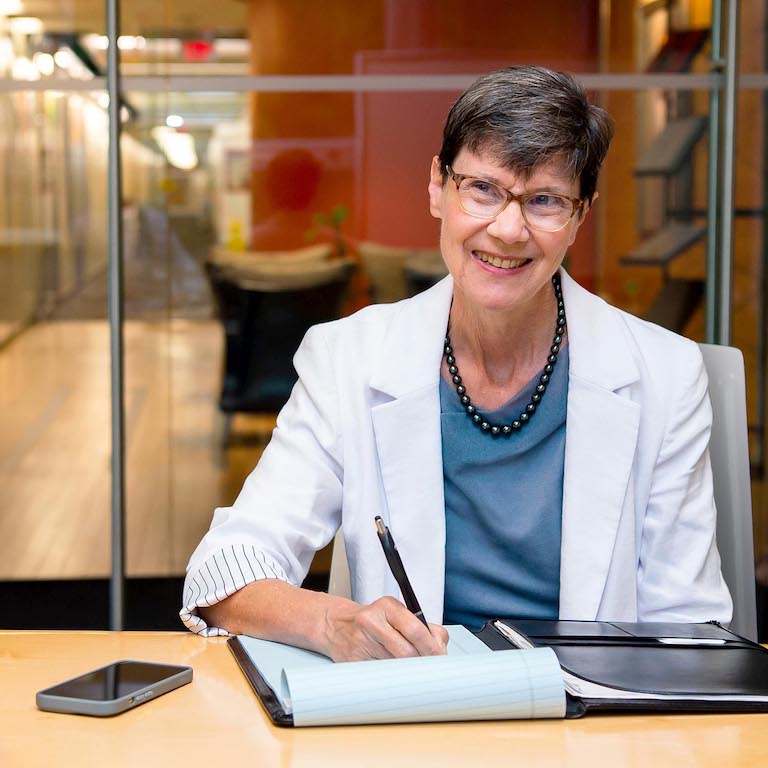 Helene M. Langevin, M.D.