NIH Rolls Out Large Wave of NIH HEAL Initiative Funding – NCCIH's Ongoing Role
Director's Page
Helene M. Langevin, M.D.
September 26, 2019
Today, NIH announced that it has awarded $945 million in research to tackle the national opioid crisis through the Helping to End Addiction Long-term InitiativeSM, or the NIH HEAL InitiativeSM. The funds will be used for grants, contracts, and cooperative agreements across 41 states. The NIH HEAL Initiative is a trans-NIH research effort that has the goal of improving treatments for chronic pain, while curbing the rates of opioid use disorder (OUD) and overdose and achieving long-term recovery from opioid addiction.
Our country, sadly, is in the midst of a pain crisis, as well as an opioid crisis. It is estimated that 50 million adults in the United States suffer from chronic pain, and more than 10 million people misuse opioids, including heroin. A very big problem that requires a very big solution.
NCCIH has a key role in this important large-scale research initiative. A major research emphasis for the Center over the past several years has been nondrug approaches for chronic pain. In fact, results of studies have shown that some mind and body approaches such as spinal manipulation, acupuncture, and yoga can help people manage their chronic pain symptoms and are recommended in clinical practice guidelines as first-line treatment for certain pain conditions. In addition, our experience coleading the NIH Health Care System Research Collaboratory has provided a "play book" of how to conduct pragmatic research and how to implement effective interventions in real world health care systems. This is important in our effort to improve clinical care for pain and OUD.
Among the NIH HEAL Initiative awards announced today are a combined $87.6 million over 6 years, pending the availability of funds, for initiatives that NCCIH is leading. This includes, Pragmatic and Implementation Studies for the Management of Pain to Reduce Opioid Prescribing (PRISM) and Behavioral Research to Improve Medication Assisted Treatment (BRIM). NCCIH is also co-leading the NIH Back Pain Consortium (BACPAC) Research Program.
NIH HEAL Initiative research will develop non-addictive medications and nondrug treatments for pain and test new models of care in real-world settings. This includes a controlled trial of acupuncture under PRISM for chronic low-back pain in adults 65 years and older, and NIH is working with the Centers for Medicare & Medicaid Services (CMS). The results of this study will inform CMS coverage decisions. While some nondrug treatments of pain have been found to be effective, patients often do not have access to these treatments in their health care systems. The trials supported by the PRISM program will assess whether making these treatments directly available to patients with pain conditions improves their symptoms and ability to function.
Working together, I am confident that we can address the national opioid and pain crises and save lives.
A list of new awards for programs that NCCIH is leading scientifically is included below. Please note that the BRIM and PRISM programs include awards that will be administered by other NIH institutes and centers. For the full list of the approximately 375 awards, please visit the NIH HEAL Initiative Funded Projects webpage.
[Ed. Note: An addition was made to the BRIM-2 table on October 2, 2019. The figure to be spent on NCCIH-led initiatives (BRIM and PRISM) was updated on October 4, 2019.]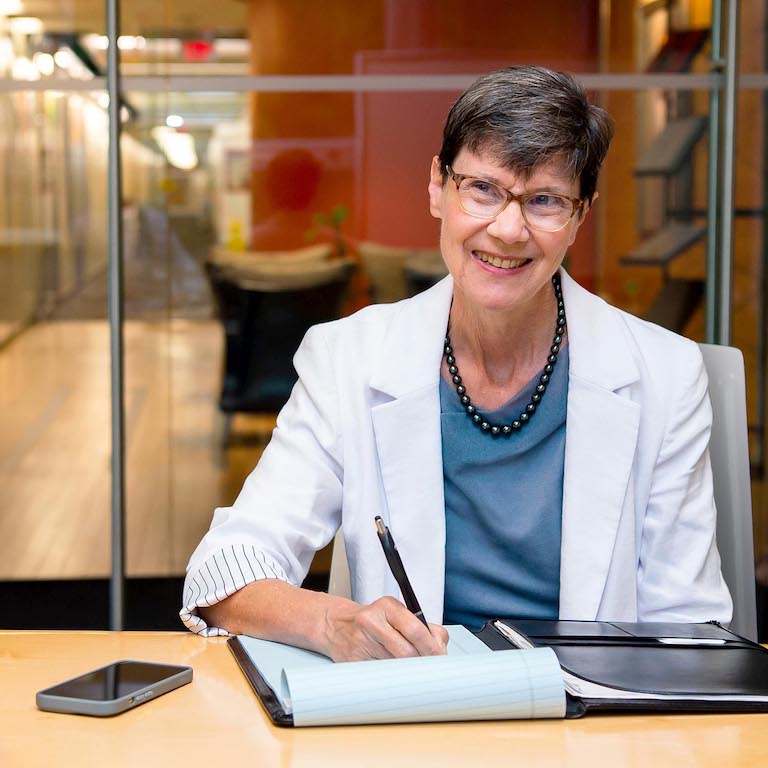 Helene M. Langevin, M.D.