Pain in the U.S. Military and Veterans
Director's Page
Helene M. Langevin, M.D.
November 7, 2019
As Veterans Day approaches, I'm reminded of the sacrifices our Nation's military personnel and veterans, and their families, make in service of our country. Often because of injuries sustained during service, many of these brave men and women experience chronic pain—a condition that can be debilitating and is often challenging to treat. In fact, pain is the most common medical condition requiring treatment for military personnel. We know from National Health Interview Survey data that almost two-thirds of U.S. military veterans are in pain, and 9 percent characterize that pain as severe. And there is significant overlap among chronic pain, post-traumatic stress disorder (PTSD), and persistent post-concussive symptoms.
Opioids are often prescribed to treat chronic pain, but there is no evidence to suggest that they are effective, especially over the long term. In addition, we know that opioids are associated with severe adverse effects and may lead to addiction—a very serious problem facing our country, when according to the Centers for Disease Control and Prevention (CDC), nearly 218,000 Americans died from overdoses related to prescription opioids between 1999 and 2017.
There is a tremendous need for nondrug approaches—such as mindfulness meditation, yoga, spinal manipulation, acupuncture and other practices—to complement current strategies for pain management and to reduce the need for, and hazards of, excessive reliance on opioids. I'm very proud that NCCIH is leading an initiative called the NIH-DoD-VA Pain Management Collaboratory that focuses on developing, implementing, and testing cost-effective, large-scale, real-world research on nondrug approaches for pain management and related conditions in military and veteran health care delivery organizations. This initiative is an ambitious and novel interagency partnership involving the U.S. Department of Health and Human Services (HHS), the U.S. Department of Defense (DoD), and the U.S. Department of Veterans Affairs (VA) to fund a multi-project research program focusing on nondrug approaches for pain management.
The Collaboratory is funding twelve research projects, totaling approximately $81 million over six years, with the NCCIH contributing more than half of these funds. The research projects will provide important information about the feasibility, acceptability, safety, and effectiveness of nondrug approaches in treating pain within health care systems. We hope that the results of these studies will inform pain management practices for military personnel and veterans within the DoD and VA, as well as support the use of nondrug approaches for pain management in the general population.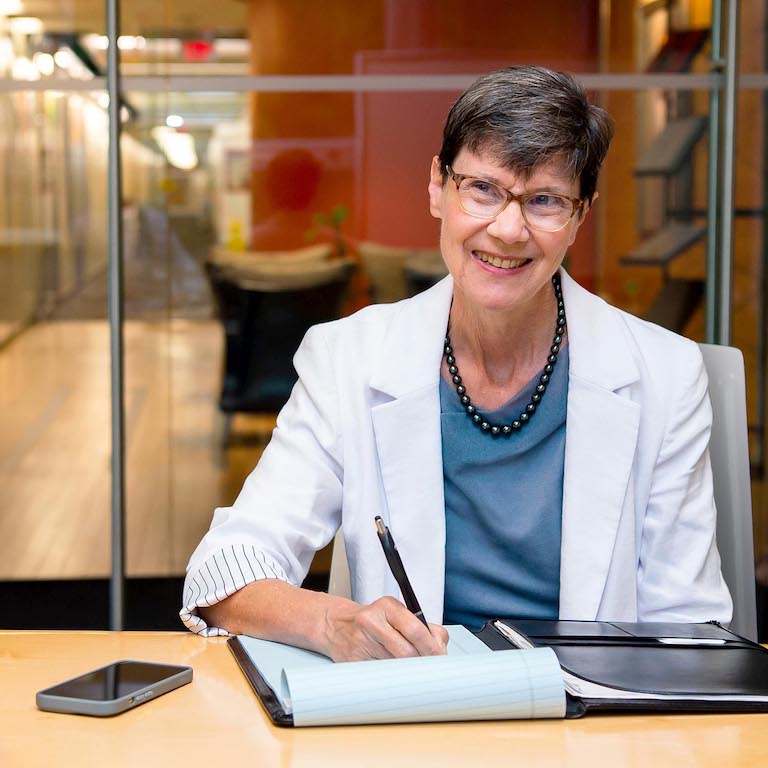 Helene M. Langevin, M.D.