Pragmatic Trials Deepen Real-World Understanding of Health Interventions
Director's Page
Helene M. Langevin, M.D.
February 24, 2022
Pragmatic trials are an essential avenue for understanding how interventions can impact the health outcomes of people. Complementing the scientific value and strengths of randomized controlled trials (RCTs), pragmatic trials offer insights into what happens when patients step out of the well-controlled parameters of RCTs and into the real world.
The work to advance the rigor and use of pragmatic trials hit an important milestone earlier this year. What began 10 years ago as a National Institutes of Health (NIH) Common Fund initiative, the NIH Health Care Systems Research Collaboratory has graduated out of the Common Fund and recently been renamed the NIH Pragmatic Trials Collaboratory. The Collaboratory will continue to be led by the National Center for Complementary and Integrative Health (NCCIH) and the National Institute on Aging, with the support of a dozen Institutes and Centers across NIH, as well as the Helping to End Addiction Long-term® Initiative, or NIH HEAL Initiative®.
The Collaboratory is a compelling success story in envisioning the needs of the research community and building the capacity to support rigorous, cost-effective studies, and I'm proud of NCCIH's role in supporting the work since its inception. Over the last decade, the Collaboratory has coordinated 19 large-scale clinical studies in partnership with health care systems and the patients they serve each day. These include projects within the NCCIH-led Pragmatic and Implementation Studies for the Management of Pain to Reduce Opioid Prescribing (PRISM) program, which came from early recognition of the need for pragmatic trials within the NIH HEAL Initiative's critical priorities.
With the new name comes expanded areas of focus for the Collaboratory. First, the program is driving new work in implementation research, aimed at better understanding the potential opportunities for and barriers to bringing evidence-based health interventions into clinical and community settings. Progress here means exploring the factors that impact the uptake of interventions among clinicians, their patients, and the health systems in which care is delivered.
Another area of greater concentration for the Collaboratory is facilitating pragmatic trials designed to unravel the complex factors that fuel health disparities. The Collaboratory's work in this area reflects the need for deeper understanding of the roles that socioeconomic status, geography, environmental exposures, racial bias, access to care, and related factors play in people's health.
Through pragmatic trials, researchers can meet patients where they are and better understand the multiple, interconnected factors that impact their health and outcomes. And with much success to build on, the potential future applications of pragmatic trials will only continue to deepen. In particular, I expect that NCCIH's work to advance methods in whole person research will provide spillover benefit in the field of pragmatic trials. By building rigorous multimodal methods to assess multiple interventions, multiple conditions, or both, we will be able to design pragmatic trials that can inform strategies that address our most complex public health challenges. Advancing the science of pragmatic trials is essential in creating new paths forward in understanding whole person health.
For researchers who are interested in opportunities to address health disparities through the lens of multimodal approaches, I encourage you to learn more about a current funding opportunity, "NIH Health Care Systems Research Collaboratory – Pragmatic and Implementation Trials of Embedded Interventions." A technical assistance webinar will occur in April (stay tuned!), and the deadline for applications is June 17, 2022.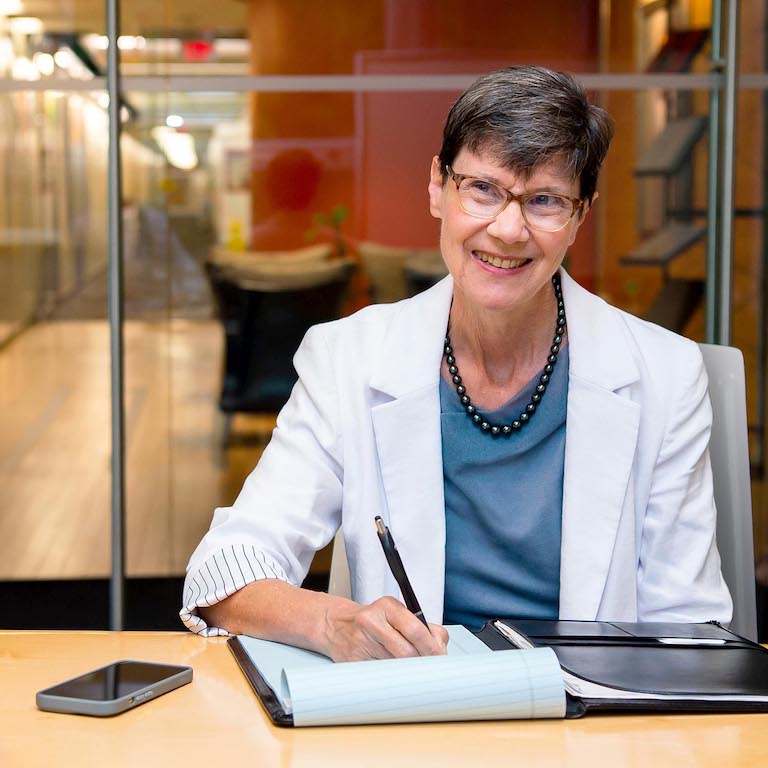 Helene M. Langevin, M.D.