Reflecting on My First Year, Inspired by NCCIH's First 20
Director's Page
Helene M. Langevin, M.D.
December 26, 2019
As the year winds down, I have been reflecting on the milestones marked by 2019, both as NCCIH's 20th anniversary and my first year as director of the Center.
One year ago, I had just begun my new position as Director of NCCIH. I am grateful to the terrific staff at the National Institutes of Health (NIH) who have provided guidance during the transition and particularly thank Dr. David Shurtleff, whose support as NCCIH Deputy Director has been incredibly valuable. We have a talented team, and it's our combined efforts that allow us to advance the Center's mission and contribute to many trans-NIH initiatives.
I witnessed the hard work and coordination of staff as they worked shoulder-to-shoulder to develop and promote initiatives, review applications, and fund awards for the NIH Helping to End Addiction Long-termSM Initiative (HEAL Initiative) to improve treatments for chronic pain, curb the rates of opioid use disorder (OUD), and achieve long-term recovery from opioid addiction. In September, NIH announced over $945 million in research grants distributed to 375 projects in 41 states. Among those awards, NCCIH is leading 21.
One of the exciting aspects of work at NCCIH is the opportunity to shape the future direction of a research field, and this process often begins by assessing the current state-of-the-science through research workshops. This year, several of these types of meetings were held, including:
Another key event this year was the day-long research symposium to celebrate NCCIH's 20th anniversary; it was a wonderful opportunity to reflect on the Center's impact and research accomplishments over two decades. With discussions kicked off by NIH Director Francis Collins, we used the day to examine how continued exploration of complementary and integrative approaches can help improve public health. Presentations showcased the work of NCCIH grantees and intramural investigators covering topics from pain management to innovations in the military health care system to natural product discovery.
As I round out my first year at NCCIH, I'm so proud to reflect on these exciting research advances that signal what's ahead in integrative health research. By placing a growing body of evidence into the hands of patients and health professionals to help inform good decisions, we can help promote and restore health, prevent disease, and manage symptoms.
I hope you'll be part of the discovery and continue to watch NCCIH's current research and future activities. If you haven't yet subscribed to the NCCIH Update, please do!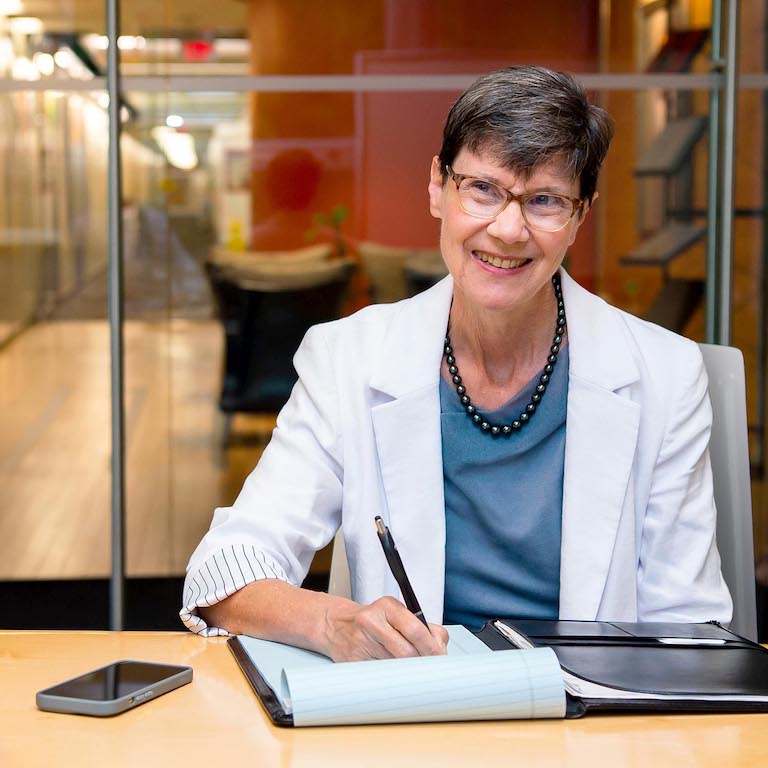 Helene M. Langevin, M.D.