Reflecting on the International Congress on Integrative Medicine and Health
Director's Page
Helene M. Langevin, M.D.
June 24, 2022
The National Center for Complementary and Integrative Health (NCCIH) team recently had the opportunity to attend the International Congress on Integrative Medicine and Health (ICIMH). It was a welcome chance to catch up with many old colleagues and make new connections. 
Over the course of the meeting, I was energized by the thoughtful and informative sessions and the robust interest from meeting attendees in NCCIH's whole person health framework, embedded as a central concept within our current strategic plan. I heard these sentiments echoed by my NCCIH colleagues, who led and participated in sessions focused on a wide range of research areas, including pain, cannabinoid-based therapies, music-based interventions, the gut microbiome, and the design of pragmatic clinical trials.
In addition to research-based sessions at the Congress, I was glad to see NCCIH's role in other discussions that help build essential "infrastructure" needed to support the growth of the complementary and integrative health research field. I was honored to participate in a luncheon focused on recognizing and amplifying the work of emerging leaders, a terrific opportunity to support the development of talent that will shape research for decades to come. NCCIH's Office of Communications and Public Liaison led a pre-Congress workshop to help researchers learn how to better communicate with external audiences about the importance of their work. And leaders from our Division of Extramural Research led a vitally important workshop aimed at helping researchers develop their careers and successfully secure funding for their projects. 
This last session was especially important to me. When researchers tell me that they find the National Institutes of Health application process daunting—or downright mystifying—I keenly recall my own pain points earlier in my career. It's critical to make the process more navigable for researchers who bring innovative study aims and unique perspectives to the table. Beyond the chance to share practical information, the Congress offered a chance to connect. Some of NCCIH's program directors are new to the team, and the Congress was a chance to meet and establish relationships with staff who can help investigators select the right grant mechanism for their research interests. 
Whether our connections are made in person or in virtual settings, such as our frequent preapplication technical assistance webinars, each serves our Center's larger mission—to support research that drives discovery and benefits human health. I hope all those interested in exploring funding opportunities will access our existing resources and sign up for updates on preapplication webinars and other events.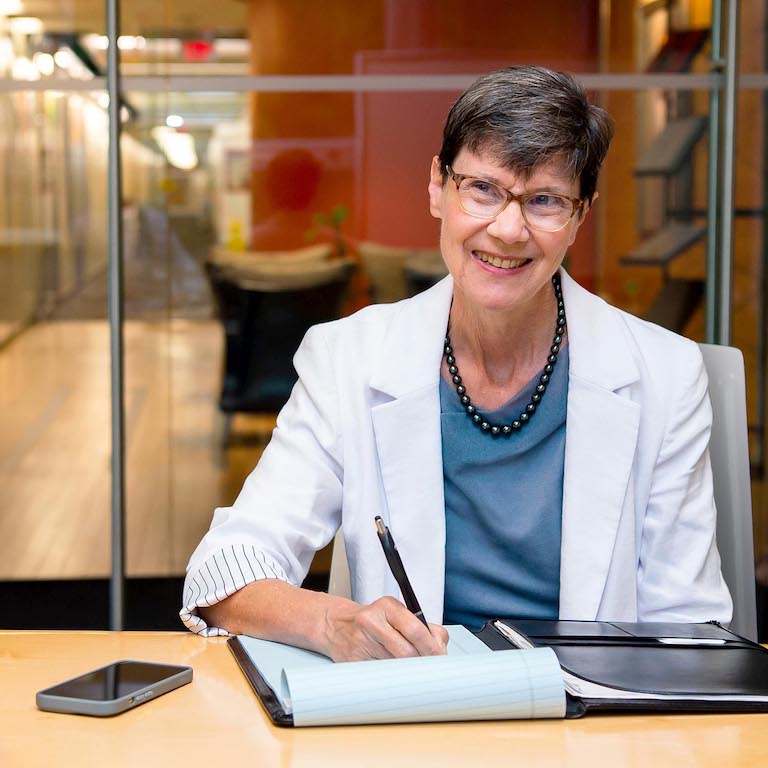 Helene M. Langevin, M.D.