Taking Inspiration From a True Leader
Director's Page
Helene M. Langevin, M.D.
December 17, 2021
Since I began my work at the National Center for Complementary and Integrative Health (NCCIH) in 2018, one of my greatest honors has been the opportunity to work with Francis S. Collins, M.D., Ph.D. As Dr. Collins's 12-year tenure as director of the National Institutes of Health (NIH) comes to a close this week, I am reflecting on how important his leadership has been to the scientific community as a whole, and to those of us within the complementary and integrative health research community in particular.
Dr. Collins's success in leading NIH has been attributable to a combination of multiple factors. His extraordinary scientific mind, commitment to patients, appetite for collaboration, expertise in communicating science, and personal warmth have fostered an era of excitement and vital scientific progress at NIH. The profound impact of Dr. Collins's tenure is beautifully illustrated in this NIH farewell video, to which I was proud to contribute. As you can see in the video, many of us have been inspired by his deep talent and passion for music. It's that talent that inspired me to think of his scientific leadership as being modeled on the combined roles of a band leader, composer, and troubadour.
Dr. Collins's leadership has also been marked by his pragmatic understanding of scientific challenges and opportunities. In a recent interview with NPR, he spoke about the serious, ongoing health challenges Americans face, including the multiple stressors and lifestyle factors that together contribute to chronic conditions such as obesity, diabetes, and chronic pain. In the conversation, he highlights why it's important to consider the full continuum of health and health care, going beyond extending life span to also extending the health span of people.
Those insights resonate deeply with me, and I believe they are reflected within the objectives we've built into NCCIH's strategic plan to advance research on whole person health. Fundamentally, our nation's greatest health burdens—including the current COVID-19 pandemic—are byproducts of deeply interconnected factors spanning biological, behavioral, social, and environmental domains.  
From talking to colleagues, I have come to believe the receptiveness across Institutes and Centers at NIH for advancing whole person health concepts has been colored by Dr. Collins's thoughtful vision of the "big picture" in human health and the collaborative, interconnected strategies needed to build on the scientific advances we've seen over the last decade.
I know I'm joined by countless others in sharing my deep gratitude and appreciation for Dr. Collins's vision and leadership over the years, driven by his unwavering commitment to improving people's lives through discovery.
Thank you, Francis.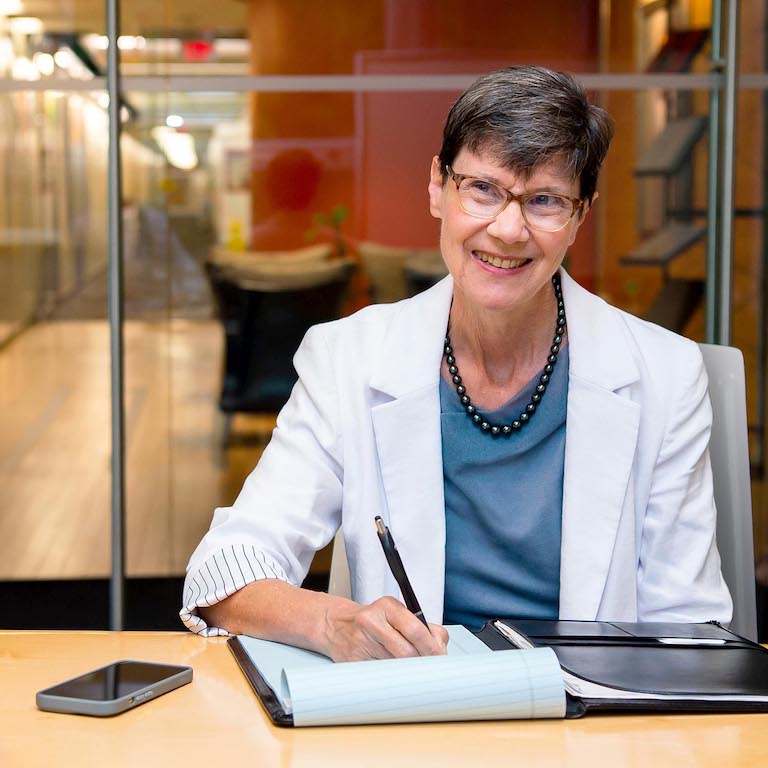 Helene M. Langevin, M.D.