The Importance of Research on Health and Well-Being
Director's Page
Helene M. Langevin, M.D.
February 7, 2019
As I've dived into my role as Director at NCCIH, one of the things that's made me so energized about the position is the smart, pragmatic thinking embedded within the Strategic Plan NCCIH adopted in 2016. It's a twofold cogent recognition of: 1) the very real challenges faced daily by patients and their health care providers, and 2) the opportunities the research community has to offer much-needed evidence to inform decisions about patient care. Especially important is our third strategic plan objective, which focuses on how we can explore the potential of complementary health approaches to foster health promotion and disease prevention across the lifespan.
Why is this part of NCCIH's strategic plan so important? Since the beginning of the 20th century, modern medicine and biomedical research have overwhelmingly focused on the study and treatment of disease. In contrast, health—and especially the return to health after an illness—has received comparatively little attention.
This emphasis on treating diseases is largely a byproduct of a very good thing—the tremendous gains yielded by researchers in finding treatments for diseases and the effectiveness of pharmacologic approaches in both treating and managing diseases. These strides in advancing human health can be seen in antibiotics to treat bacterial infections or medications to manage chronic illnesses, such as diabetes, hypertension, and rheumatic diseases.
Yet these critical successes in treating and managing disease may also mean that the often-painstaking task of helping the patient recuperate during the "convalescent" period after an acute illness, or following an exacerbation of a chronic relapsing condition, has not yet been adequately studied.
Though the treatment-focused model is dominant in our research and health care ecosystem, there has been a longstanding awareness that many chronic diseases can be prevented or better managed by incorporating nonpharmacologic interventions such as nutrition, exercise, and stress management. When these methods are incorporated into care and patients are able to make lasting behavioral changes, the end result can be more durable improvements in health. Many complementary and integrative health practices follow this model, and there's preliminary evidence indicating that some complementary approaches may be useful in encouraging improved self-care, a better personal sense of well-being, and a greater commitment to a healthy lifestyle.
In fact, one of the research strategies within NCCIH's current strategic plan is to advance understanding of the mechanisms through which mind and body approaches affect health, resilience, and well-being. This includes a focus on methodologically rigorous evaluations that will lead to a greater understanding of whether, when, how, and for whom such practices can have substantial impact. For example, we support research designed to understand the ways in which an integrative approach to treating chronic back pain can lead to lasting healing and improved function and well-being. This research may provide critically important new therapeutic approaches for those patients who have not found relief with surgery or pain medicines.
I'm very much looking forward to the National Advisory Council for Complementary and Integrative Health (NACCIH) meeting on Friday, February 8th. It will be my first Council meeting as the director of NCCIH. The meeting will feature a symposium, "NIH Research on Well-Being," and I invite you to listen to the conversation on this important research topic, as well as hear updates on the Center's activities, policies, and funding priorities during the meeting's open session. NCCIH will livestream the open session of Council on NIH Videocast from 10:00 a.m. to 3:20 p.m. ET, and it will be archived.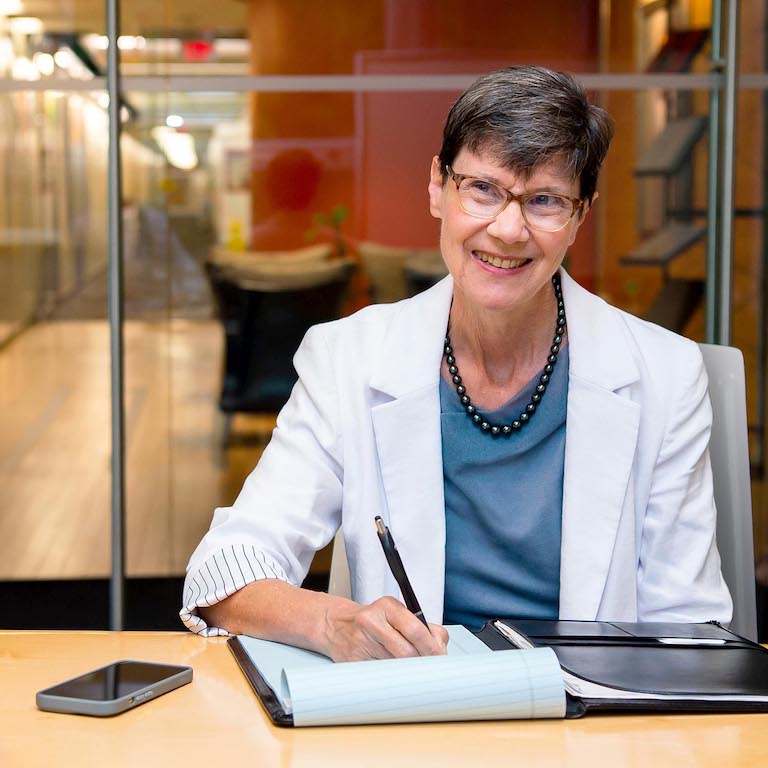 Helene M. Langevin, M.D.