Three New Research Networks Will Focus on the Neural Mechanisms of Force-Based Manipulations
Director's Page
Helene M. Langevin, M.D.
April 29, 2022
The effects of mechanical forces on the human body are of great interest to two groups of professionals: scientists who study neural systems involved in mechanosensation and clinicians who use force-based manipulations—such as massage therapy, spinal manipulation, or acupuncture—to treat health problems. 
Unfortunately, despite their overlapping interests, these groups do not have many opportunities to talk to one another. Manual therapists and neuroscientists do not often go to the same meetings or read the same journals. And therefore, the potential for synergy between the fields of mechanosensation and manual therapies has been largely unexplored.
In 2019, we took a first step toward changing this situation. In collaboration with the National Institute of Neurological Disorders and Stroke (NINDS), Eunice Kennedy Shriver National Institute for Child Health and Human Development (NICHD)/National Center for Medical Rehabilitation Research (NCMRR), National Institute of Biomedical Imaging and Bioengineering (NIBIB), and National Institute on Aging (NIA), we held a workshop that brought clinicians with expertise in manual therapy and neuroscientists together—along with biomedical engineers and physiologists—to explore how investigators might work across disciplines to better understand the neurocircuitry of force-based manipulations. As the workshop report explains, the participants identified a variety of knowledge gaps and opportunities for research and urged that further efforts be made to connect investigators from different disciplines who share an interest in the effects of mechanical forces on the body.
As a next step to promote this emerging field, the National Center for Complementary and Integrative Health (NCCIH) and NINDS released a funding opportunity announcement in March 2021 to support the development of research networks to develop a framework and produce resources that will serve the field at large. This unique effort brings together two separate scientific disciplines—manual therapies and somatosensation—for the first time, allowing cutting-edge research in neuroscience to be applied to widely practiced complementary health approaches. We received some excellent proposals, and I'm delighted to announce the funding of three new networks, each of which focuses on different aspects of the field.
The Neuronal & Systems Mechanisms of Affective Touch & Therapeutic Tissue Manipulation Research (NeuronS_MATTR) Network, headed by Drs. Ellen Lumpkin of the University of California, Berkeley and Gregory Gerling of the University of Virginia and funded by NCCIH and NINDS, will work to identify mechanisms through which soft tissue manipulations exert biological effects on the nervous system and nonneural cells and tissues.
The Force-Based Manipulations Research Network (ForceNet), headed by Drs. William Reed of the University of Alabama at Birmingham and Chad Cook of Duke University and funded by NCCIH and NINDS, will address the need for metrics of applied force for use in studies of force-based manipulations, the neural mechanisms of force-based manipulation mechanotransduction, and the potentially important role of contextual factors on force-based manipulation mechanisms.
SPINE-WORK, headed by Drs. Beth Winkelstein of the University of Pennsylvania and Victor Barocas of the University of Minnesota and funded by NCCIH, will create a multidisciplinary network of researchers who are interested in exploring the potential role of force-based manipulations in alleviating back pain.
I'm excited about the potential of these networks, and not just because of my longstanding interest in the body's responses to mechanical forces. Research networks are an excellent way to catalyze the development of emerging interdisciplinary fields of investigation. NCCIH and NIA are currently funding five research networks on various aspects of emotional well-being, and NCCIH staff plan to present a concept for research networks on mechanistic studies of music and health to our Advisory Council at its May meeting. Integrative health is all about bringing diverse ideas and perspectives together, in the research realm as well as in clinical practice. I look forward to seeing the innovations that will result from the collaborations, pilot projects, and dissemination activities that will soon be initiated by the three new force-based manipulation research networks.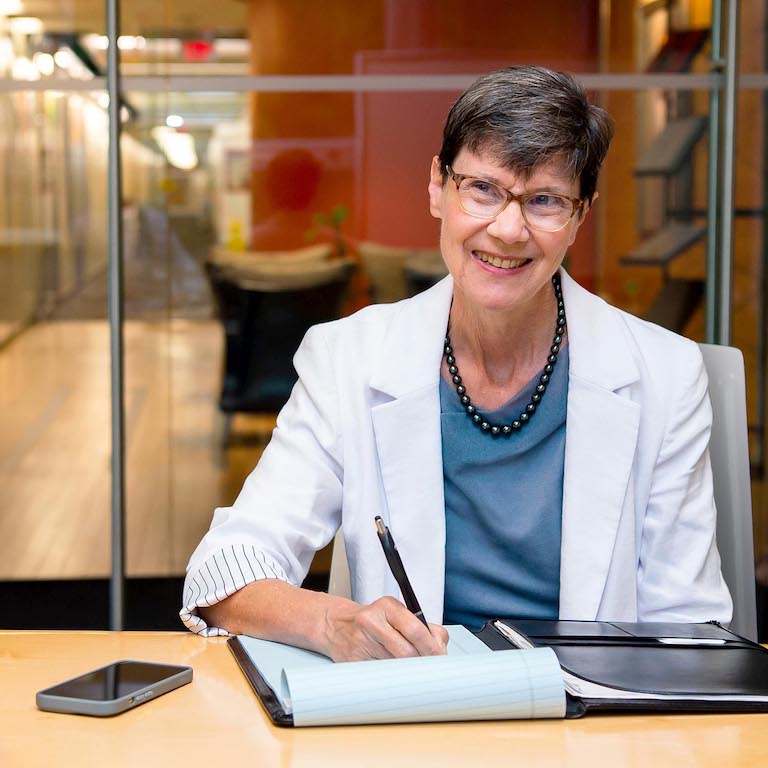 Helene M. Langevin, M.D.