Josephine P. Briggs, M.D.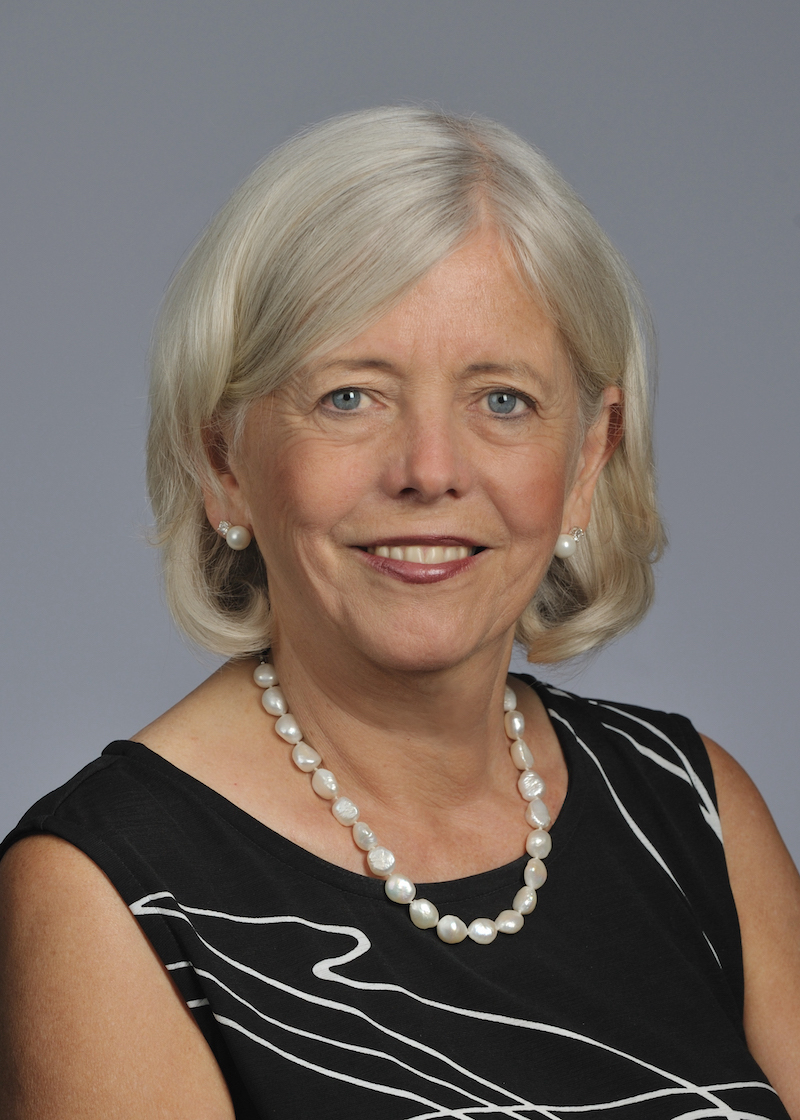 Josephine P. Briggs, M.D., is Director Emeritus of the National Center for Complementary and Integrative Health (NCCIH) at the National Institutes of Health (NIH), the leading Federal agency for research on integrative and complementary health practices. An accomplished researcher and physician, Dr. Briggs served as Director of NCCIH from 2008 to 2017.
In addition to her leadership of NCCIH, Dr. Briggs was the former interim director of the NIH Precision Medicine Initiative® Cohort Program, a new model of patient-powered research that promises to accelerate biomedical discoveries and provide clinicians with new tools, knowledge, and therapies to select which treatments will work best for which patients. She is also co-leader of the NIH Common Fund Health Care Systems Research Collaboratory, a 5-year effort to conduct pragmatic clinical trials in partnership with clinical investigators and health care systems in the United States. Dr. Briggs is also a member of the NIH Steering Committee, the most senior governing board at NIH, and serves as a member of the NIH Scientific Management Review Board. She also is on the Executive Committee of the NIH Pain Consortium. In the past, she served as Acting Director of the Division of Clinical Innovation at the newly established National Center for Advancing Translational Sciences.
Dr. Briggs received her A.B. in biology from Harvard-Radcliffe College and her M.D. from Harvard Medical School. She completed her residency training in internal medicine and nephrology at the Mount Sinai School of Medicine, New York, New York, where she was also Chief Resident in the Department of Internal Medicine and a fellow in clinical nephrology. She then held a research fellowship in physiology at Yale School of Medicine, New Haven, Connecticut. Dr. Briggs was a research scientist for 7 years at the Physiology Institute at the University of Munich, Munich, Germany.
In 1985, Dr. Briggs moved to the University of Michigan, Ann Arbor, Michigan, where she held several academic positions including Professor of Internal Medicine and Physiology. Dr. Briggs joined NIH in 1997 as Director of the Division of Kidney, Urologic, and Hematologic Diseases at the National Institute of Diabetes and Digestive and Kidney Diseases, where she oversaw extramural research activities. In 2006, she accepted a position as Senior Scientific Officer at the Howard Hughes Medical Institute, and in 2008, she returned to NIH to accept her current position as Director of NCCIH.
Dr. Briggs's research interests include the renin–angiotensin system, circadian regulation of blood pressure, and policy and ethical issues around clinical research. She has published more than 175 research articles, book chapters, and other scholarly publications. Dr. Briggs also has served on the editorial boards of several journals and was Deputy Editor of the Journal of Clinical Investigation. She is an elected member of the Association of American Physicians and the American Society for Clinical Investigation and a fellow of the American Association for the Advancement of Science. She is a recipient of many awards and prizes, including the Volhard Prize of the German Society of Nephrology, the Alexander von Humboldt Scientific Exchange Award, and NIH Director's Awards for her role in the development of the Trans-NIH Type I Diabetes Strategic Plan, her leadership of the Trans-NIH Zebrafish Committee, and her direction of the NIH Health Care Systems Research Collaboratory. In November 2014, Dr. Briggs received the American Society of Nephrology John P. Peters Award in recognition for her wide-ranging contributions to improving the lives of patients and to furthering the understanding of kidney in health and diseases. She was also the recipient of the Department of Health and Human Services 2014 Secretary's Award for Distinguished Service.
In 2018, Dr. Briggs will be Editor-in-Chief of the Journal of the American Society of Nephrology.