Anita McRae-Williams, M.A.
Outreach Communications Program Manager, Division of Extramural Research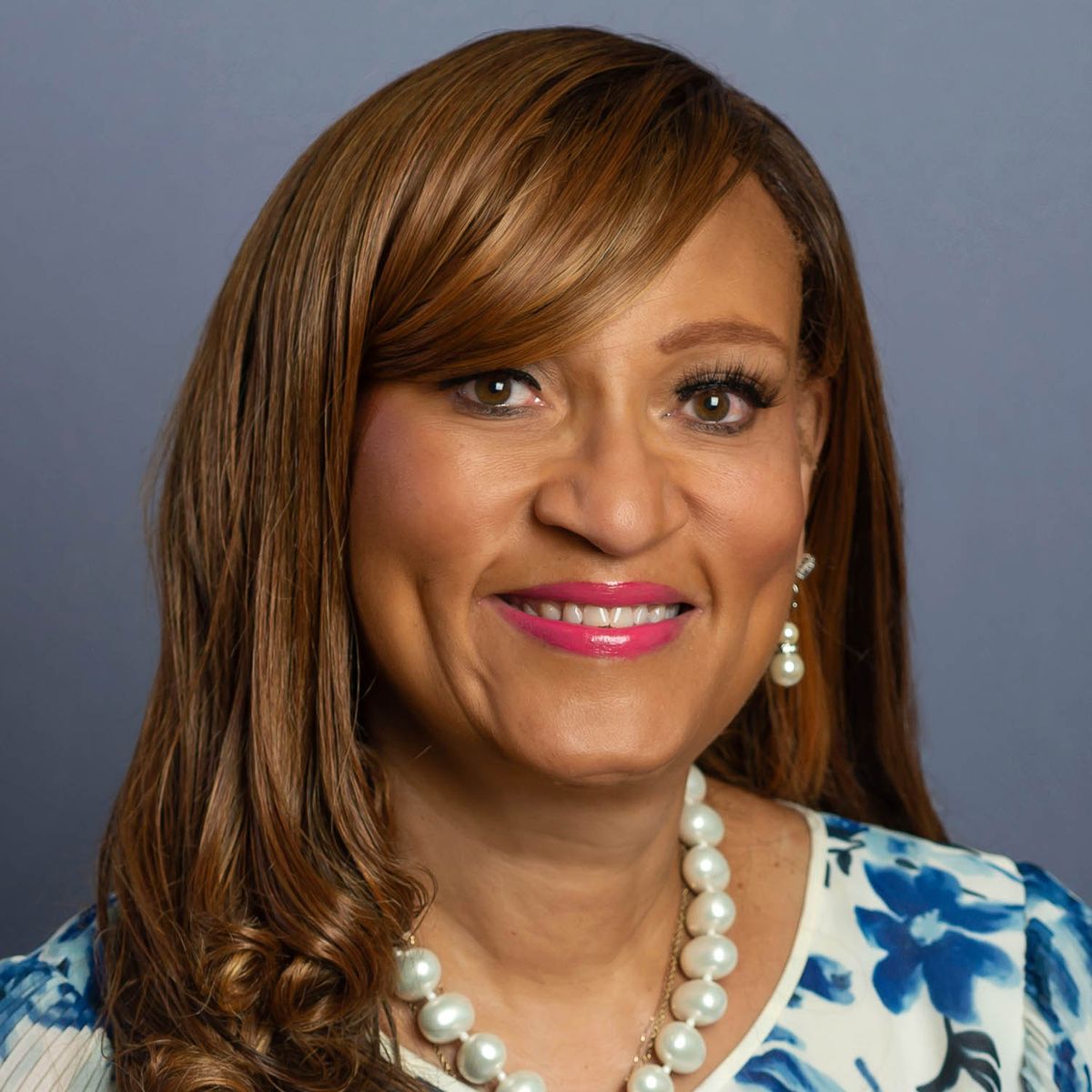 Phone: 301-496-1712
Email: anita.mcrae-williams@nih.gov
Anita McRae-Williams directs outreach programs in the Division of Extramural Research (DER) at the National Center for Complementary and Integrative Health (NCCIH). The DER develops and oversees NCCIH-funded research and research training programs. Ms. McRae-Williams develops, promotes, and executes comprehensive outreach strategies to attract diverse research stakeholders and research trainees to new and unique NCCIH funding opportunities to establish or strengthen ties with the research community.
Ms. McRae-Williams began her career at the National Institutes of Health (NIH) in 1992 as press officer and media spokesperson for the 13th NIH director, Dr. Bernadine P. Healy. She served as agency spokesperson on many controversial topics, including gene patenting, scientific misconduct, fetal tissue research, and employment discrimination—earning her the NIH Director's Award of Merit in 1993. She next joined the National Cancer Institute (NCI) as outreach program manager for the NCI's Cancer Information Service, a federally funded cancer education program that was established in 1975 as an essential part of NCI's mission and information efforts. In 1995, she came to NCCIH as press officer and project officer of the public information fulfillment service. Ms. McRae-Williams leads NCCIH's development of technical information teleconferences and serves as moderator of webinars for the research community.
Ms. McRae-Williams has served on NIH-wide committees related to communications, diversity, and electronic grant submission procedures. She also has played pivotal roles in many NCCIH developmental communication activities.
Ms. McRae-Williams holds a master's degree in applied management with a concentration in health care administration from the University of Maryland University College and bachelor's degrees in sociology and psychology from Frostburg State University. She is a longstanding active member of the Public Relations Society of America (PRSA) and former board member of PRSA's Health Academy. Her awards include an NIH Director's Award, several NIH Plain Language Awards, and several NCCIH merit awards for outstanding accomplishments.