Stephen E. Straus - Biography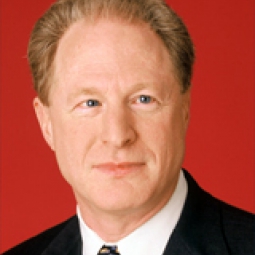 Stephen E. Straus, M.D., served as the first Director of the National Center for Complementary and Alternative Medicine (NCCAM)* at the National Institutes of Health (NIH).
As Director of the Center from 1999 to 2006, Dr. Straus built a comprehensive research enterprise, championing the efforts to establish the efficacy and safety of complementary health practices while upholding the rigorous standards of science for which the NIH is known.
He articulated a compelling agenda for scientific research and research training that, through his leadership, engendered broad interest and collaboration. Under his leadership, research on complementary and integrative health at NIH grew threefold, facilitating his vision of an evidence-based integrative approach to health care for the benefit of the public.
An internationally recognized scientist, Dr. Straus also held the position of Senior Investigator in the Laboratory of Clinical Investigation at the National Institute of Allergy and Infectious Diseases (NIAID) where he continued his research while also leading NCCAM.
As a physician-scientist, he was compassionate and kind, always searching for answers to improve the health of his patients. His bench-to-bedside research yielded original insights into the pathogenesis and management of several viral and immunological diseases. During his long career at NIH, he mentored many young investigators who have become extraordinary physician-scientists in their own right.
Dr. Straus had extensive basic and clinical research experience related to many conditions including chronic fatigue syndrome, Lyme disease, HIV/AIDS, chronic hepatitis B virus, and genital herpes infections and chronic post-herpetic pain. Under his leadership, scientists demonstrated that acyclovir suppresses recurrent genital and oral herpes. He was part of the nationwide research team that showed that a vaccine was effective in preventing shingles (herpes zoster virus) in older adults.
His studies of patients who failed to recover from infectious mononucleosis led Dr. Straus to characterize rare, fatal chronic Epstein-Barr virus infections. These studies also led to his recognition of the autoimmune lymphoproliferative syndrome (ALPS), the first disorder of lymphocyte apoptosis. His investigations of over 200 such patients form the basis of most of what is known today of this disorder's clinical and biological features, including its pronounced risk of lymphoma.
Dr. Straus' academic training began at Massachusetts Institute of Technology where he earned his Bachelor of Science degree in life sciences in 1968. In 1972, he received his medical degree from the Columbia University College of Physicians and Surgeons. Four years later, he became a fellow of Infectious Diseases at Washington University in St. Louis. Dr. Straus was board certified in internal medicine and infectious diseases.
Dr. Straus' achievements were recognized by election to many prestigious professional societies, including the Association of American Physicians and the American Society for Clinical Investigation, and by appointment to the editorial boards of several scholarly journals. He was the recipient of five medals and other commendations from the U.S. Public Health Service, including the Distinguished Service Medal for innovative clinical research, and the HHS Secretary's Distinguished Service Award. In 2007 he received the gold medal in academic medicine from his alma mater, the Columbia University College of Physicians and Surgeons. He was a member of the Clinical Research Roundtable of the National Academies' Institute of Medicine and served on the National Institutes of Health Steering Committee.
Dr. Straus published more than 400 original research articles and edited several books.
* The Center's name was changed by the U.S. Congress on December 17, 2014.