Symptoms Matter—Leading Causes of Disability
Symptoms and other conditions that result from disease or injury exact a huge toll globally. In the United States, pain, depression, and anxiety are among the most common causes of years lived with disability (YLD).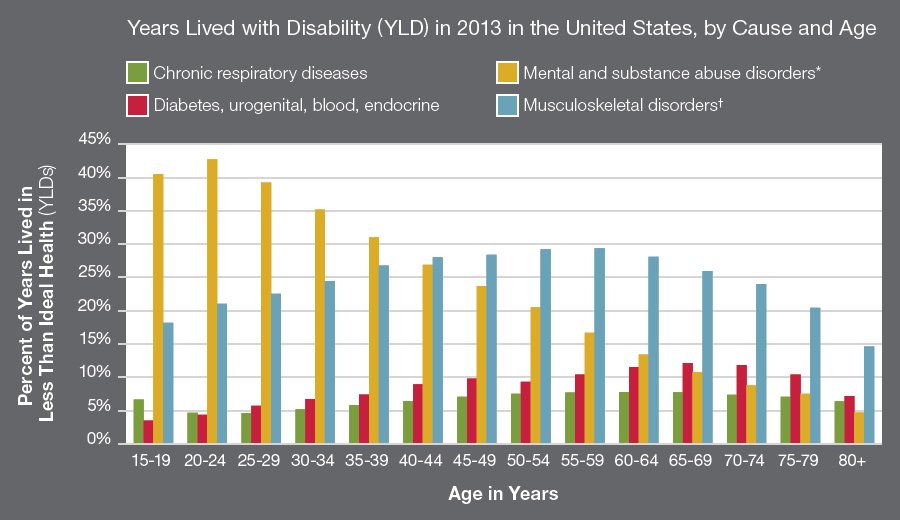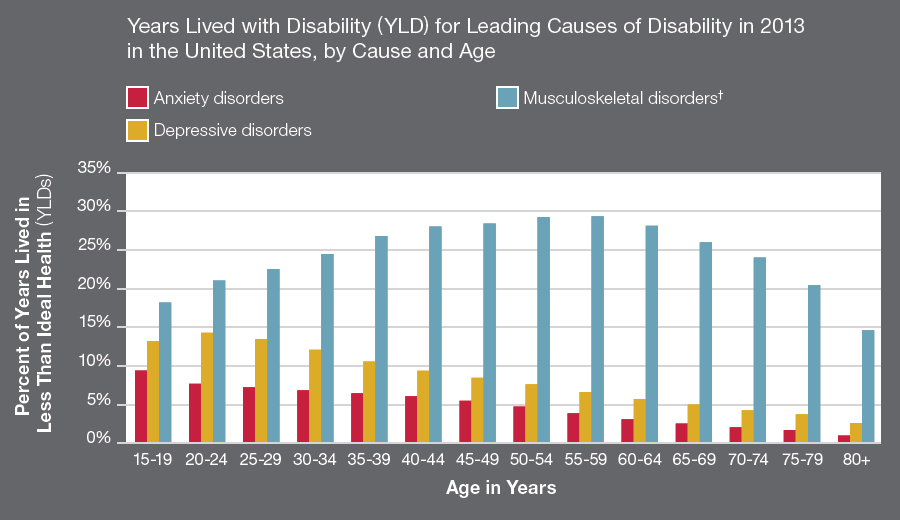 * Mental and substance abuse disorders include schizophrenia, alcohol use disorders, drug use disorders, depressive disorders, bipolar disorder, anxiety disorders, eating
disorders, autism spectrum disorder, ADHD, conduct disorder, and other mental and substance abuse.
† Musculoskeletal disorders include low-back and neck pain, osteoarthritis, rheumatoid arthritis, gout, and other musculoskeletal.
Source: Data from the Institute for Health Metrics and Evaluation (IHME). GBD Compare. Seattle, WA: IHME, University of Washington, 2015. Available from vizhub.healthdata.org/gbd-compare. (Accessed May 6, 2016).
Related Topics