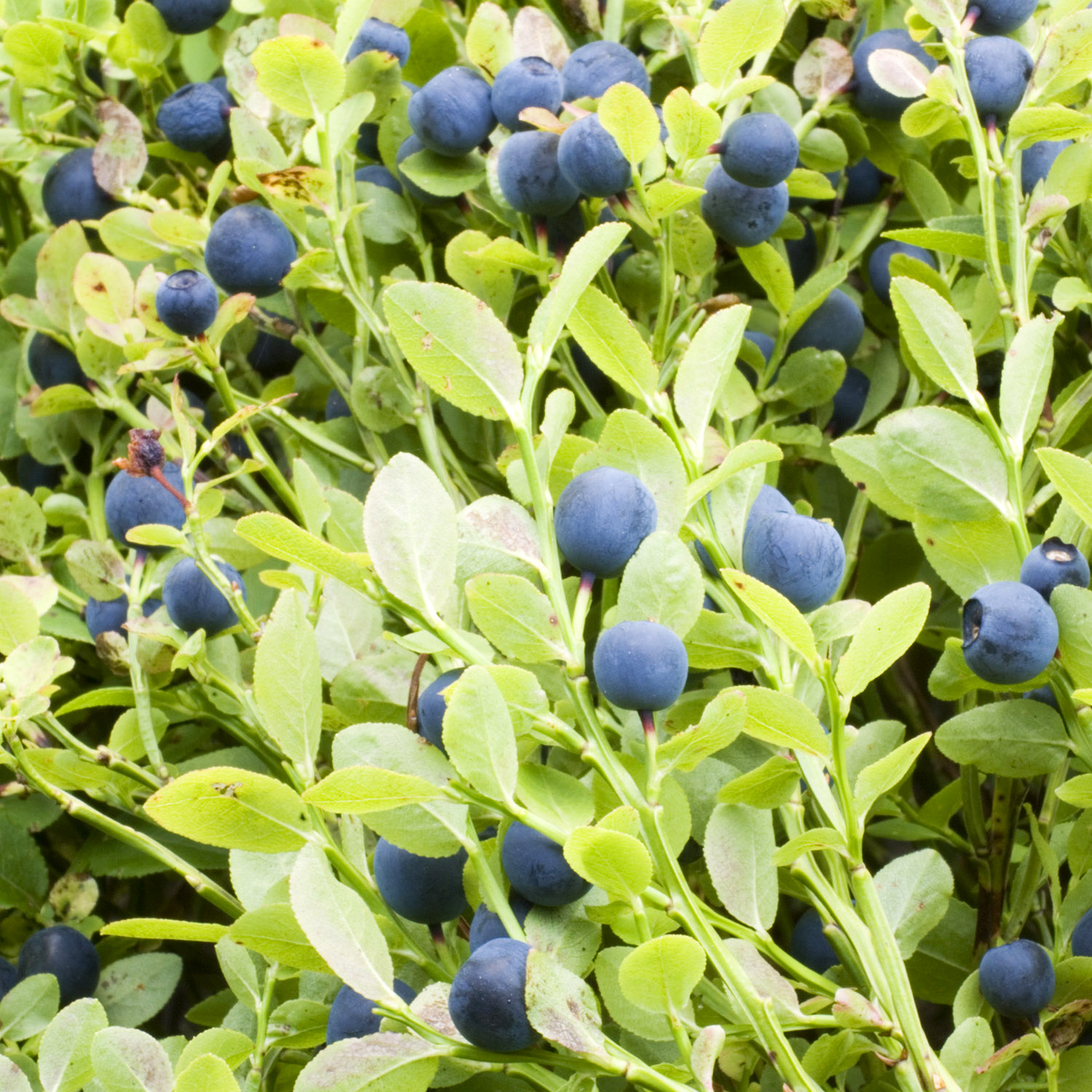 Common Names: bilberry, European blueberry, whortleberry, huckleberry
Latin Names: Vaccinium myrtillus
The bilberry bush is a relative of the blueberry and is native to many areas, including the Rocky Mountains and regions of Europe and Asia.
Its berries and leaves have been used for medicinal purposes since the Middle Ages for a variety of conditions, including diarrhea, scurvy, infections, burns, and diabetes. During World War II, British pilots ate bilberry jam, thinking it would improve their night vision.
Today, bilberry is used as a dietary supplement for cardiovascular conditions, diarrhea, urinary tract infections, eye problems, diabetes, and other conditions.
Bilberry extract is sold in tablets, capsules, and drops, and the berries are sold dried and as a powder. The leaves are made into teas.
We have very few high-quality clinical trials (studies in people) of bilberry supplements.
There's not enough scientific evidence to support the use of bilberry for any health conditions.
Researchers are interested in bilberry in large part because its berries have a high concentration of antioxidants called anthocyanins, which some studies suggest may have health benefits.
What Do We Know About Safety?
Bilberry fruit is considered safe when consumed in amounts typically found in foods, or as an extract in recommended doses for brief periods of time.
Bilberry leaves may be unsafe when taken orally (by mouth) in high doses or for long periods of time.
Tell all your health care providers about any complementary or integrative health approaches you use. Give them a full picture of what you do to manage your health. This will help ensure coordinated and safe care.
NCCIH Clearinghouse
The NCCIH Clearinghouse provides information on NCCIH and complementary and integrative health approaches, including publications and searches of Federal databases of scientific and medical literature. The Clearinghouse does not provide medical advice, treatment recommendations, or referrals to practitioners.
Toll-free in the U.S.: 1-888-644-6226
tty (for deaf and hard-of-hearing callers):
1-866-464-3615
Website: https://nccih.nih.gov/
Email: info@nccih.nih.gov (link sends e-mail)
Office of Dietary Supplements (ODS), National Institutes of Health (NIH)
ODS seeks to strengthen knowledge and understanding of dietary supplements by evaluating scientific information, supporting research, sharing research results, and educating the public. Its resources include publications (such as Dietary Supplements: What You Need to Know), fact sheets on a variety of specific supplement ingredients and products (such as vitamin D and multivitamin/mineral supplements), and the PubMed Dietary Supplement Subset.
Website: https://ods.od.nih.gov/
Email: ods@nih.gov (link sends e-mail)
Barrett M. Bilberry. In: Coates PM, Betz JM, Blackman MR, et al., eds. Encyclopedia of Dietary Supplements. 2nd ed. New York, NY: Informa Healthcare; 2010:37-42.
Bilberry. Natural Medicines Web site. Accessed at naturalmedicines.therapeuticresearch.com on March 24, 2015.
This publication is not copyrighted and is in the public domain. Duplication is encouraged.
NCCIH has provided this material for your information. It is not intended to substitute for the medical expertise and advice of your health care provider(s). We encourage you to discuss any decisions about treatment or care with your health care provider. The mention of any product, service, or therapy is not an endorsement by NCCIH.
Last Updated: September 2016