Chelation for Coronary Heart Disease: What You Need To Know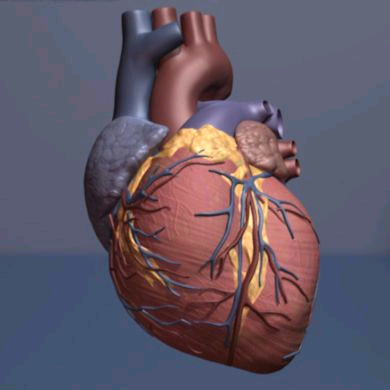 Heart disease is the leading cause of death among both men and women in the United States. Coronary heart disease is the most common type of heart disease and is responsible for more than 370,000 deaths each year. Treatments include lifestyle changes (such as following a heart-healthy diet and quitting smoking), medicines, and medical procedures such as angioplasty.
Some heart disease patients also seek out chelation therapy using disodium EDTA (ethylene diamine tetra-acetic acid), a controversial complementary health approach. This page describes chelation for coronary heart disease and the research done on it, including two large studies funded by the National Institutes of Health (NIH).

What is chelation?
Chelation is a chemical process in which a substance is used to bind metals or minerals so they can be excreted from the body. Chelation has uses in conventional medicine, such as treating iron overload or severe lead poisoning. When it's used as a complementary treatment for heart disease, a health care provider administers a solution of disodium EDTA in a series of infusions through the veins. A course of treatment can require 20 to 40 weekly infusions lasting several hours each. Patients also typically take high-dose pills of vitamins and minerals.

Is chelation for heart disease approved by the U.S. Food and Drug Administration (FDA)?
No. The use of EDTA chelation for heart disease has not been approved by the FDA.
As discussed below, a large-scale study of EDTA chelation for heart disease in people who have had a heart attack and who also have diabetes is currently in progress. When the study is completed, the FDA may use its results to help make a decision about whether to approve the use of EDTA chelation therapy for this purpose.

What has research shown about chelation for coronary heart disease?
One large-scale study of chelation for coronary disease has been completed: the Trial to Assess Chelation Therapy (TACT), sponsored by the National Center for Complementary and Integrative Health (NCCIH) and the National Heart, Lung, and Blood Institute.
The 1,708 people who participated in TACT were age 50 or older and had had at least one heart attack. They were randomly assigned to receive 40 treatments with EDTA or a placebo, plus either high-dose vitamins and minerals or placebo pills, and they did not know which treatment they were receiving.
Overall, chelation therapy produced a modest reduction in cardiovascular events. However, further analysis showed that the beneficial effect occurred only in people with diabetes.
People with diabetes, who made up about one-third of the participants, had a 41 percent overall reduction in the risk of any cardiovascular event; a 40 percent reduction in the risk of death from heart disease, nonfatal stroke, or nonfatal heart attack; a 52 percent reduction in recurrent heart attacks; and a 43 percent reduction in death from any cause over a period of about 5 years.
The high-dose vitamins and minerals didn't reduce cardiovascular events, but they appeared to be safe. However, the researchers couldn't be completely certain about these conclusions because many people stopped taking their vitamin/mineral or placebo pills or dropped out of the study. When all four study groups (those receiving chelation treatments plus vitamins/minerals, chelation treatments plus placebo pills, placebo treatments plus vitamins/minerals, or placebo treatments plus placebo pills) were compared, the group receiving chelation plus vitamins/minerals had the fewest cardiovascular events and the group receiving placebo treatments and placebo pills had the most.
Further research is needed to fully understand the TACT results. Since this is the first clinical trial to show a benefit of chelation, these results are not, by themselves, sufficient to support the routine use of chelation as a post–heart attack therapy in people with diabetes.

Is more research currently being done on chelation for coronary heart disease?
Yes. A large-scale study called Trial to Assess Chelation Therapy 2 (TACT2) is now in progress. Its purpose is to repeat the first TACT study—but only in patients with diabetes who have had a heart attack—to see if the apparent benefit can be confirmed. TACT2 is supported by NCCIH and other NIH agencies.

Can chelation therapy have side effects?
Yes. The most important serious side effects are hypocalcemia (abnormally low blood calcium levels) and damage to the kidneys.
In the TACT study, which had extensive safety monitoring, 16 percent of people receiving chelation and 15 percent of people receiving the placebo stopped their infusions because of an adverse event. Four of those events were serious; two were in the chelation group (one death) and two were in the placebo group (one death).

Do over-the-counter chelation products work? Are they safe?
The FDA has warned the public not to use chelation products that are sold for home use, such as dietary supplements, nasal sprays, or suppositories. These products have not been approved to treat any health condition, and they may have serious side effects. They can also be harmful if people rely on them rather than seeking medical care for serious health problems.

More To Consider
If you're considering chelation therapy for coronary disease, discuss it first with your cardiologist or other health care provider. Seek out and consider information available from scientific studies on the therapy.
Take charge of your health—talk with your health care providers about any complementary approaches you use. Together, you can make shared, well-informed decisions.
NCCIH Clearinghouse
The NCCIH Clearinghouse provides information on NCCIH and complementary and integrative health approaches, including publications and searches of Federal databases of scientific and medical literature. The Clearinghouse does not provide medical advice, treatment recommendations, or referrals to practitioners.
Toll-free in the U.S.: 1-888-644-6226
Telecommunications relay service (TRS): 7-1-1
Website: https://www.nccih.nih.gov
Email: info@nccih.nih.gov (link sends email)
This publication is not copyrighted and is in the public domain. Duplication is encouraged.
NCCIH has provided this material for your information. It is not intended to substitute for the medical expertise and advice of your health care provider(s). We encourage you to discuss any decisions about treatment or care with your health care provider. The mention of any product, service, or therapy is not an endorsement by NCCIH.
Last Updated: January 2020