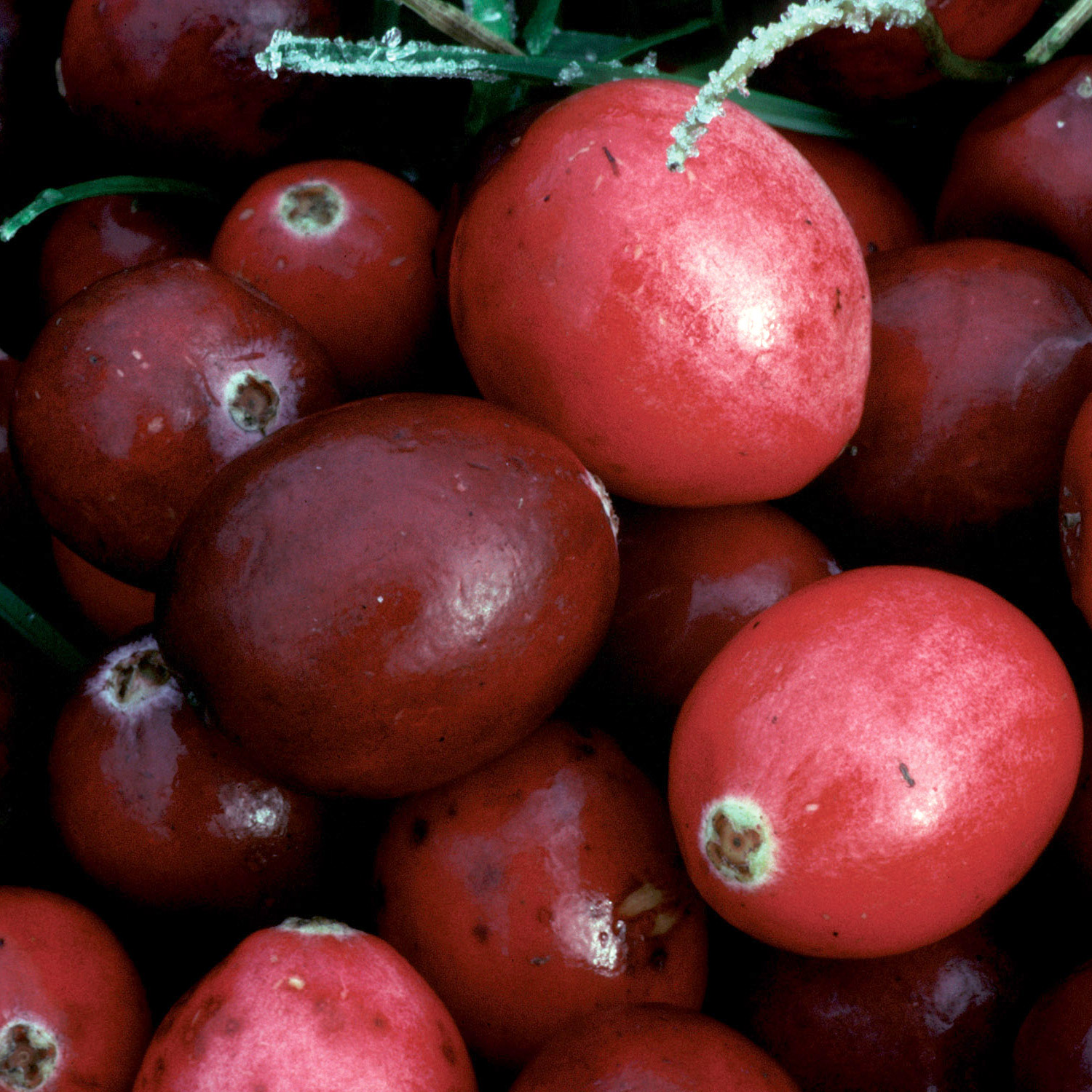 Common Names: cranberry, American cranberry, bearberry
Latin Names: Vaccinium macrocarpon, Oxycoccus macrocarpos, Vaccinium oxycoccos
Cranberry is a native evergreen shrub that grows throughout North America.
Historically, cranberry fruits or leaves were used for bladder, stomach, and liver disorders, as well as diabetes, wounds, and other conditions.
Today, cranberry is used as a dietary supplement primarily for urinary tract infections (UTIs).
The berries are used in beverages and food. They are also made into dietary supplements in the form of extracts, powder, capsules, and tablets.
There have been a lot of studies in people of cranberry for UTIs, but there's very little high quality recent research on cranberry for other conditions.
There's mixed evidence that cranberry can help to prevent UTIs.

In a 2016 year-long study of 147 women living in nursing homes, taking two daily cranberry capsules decreased bacteria levels in their urine in the first 6 months of the study, but didn't decrease their frequency of UTIs over the year of the study, compared to taking a placebo. The two capsules together contained as much proanthocyanidin, a compound that is believed to protect against bacteria, as 20 ounces of cranberry juice.
A 2012 research review of 13 clinical trials suggested that cranberry may help reduce the risk of UTIs in certain groups, including women with recurrent UTIs, children, and people who use cranberry-containing products more than twice daily.
A 2012 research review of 24 clinical trials concluded that cranberry juice and supplements don't prevent UTIs but many of the studies were poor quality.

Cranberry hasn't been shown to be effective as a treatment for an existing UTI.
NCCIH-supported research is looking at the possible effects of cranberry on cancer-related anemia and tumor cells.
What Do We Know About Safety?
Drinking cranberry juice appears to be safe, although large amounts can cause stomach upset and may over time increase the risk of kidney stones.
Large doses of cranberry may alter levels of warfarin, an anticoagulant (blood-thinner).
People who think they have a UTI should see a health care provider for a diagnosis and treatment. Don't use cranberry products in place of proven treatments for infections.
Tell all your health care providers about any complementary or integrative health approaches you use. Give them a full picture of what you do to manage your health. This will help ensure coordinated and safe care.
NCCIH Clearinghouse
The NCCIH Clearinghouse provides information on NCCIH and complementary and integrative health approaches, including publications and searches of Federal databases of scientific and medical literature. The Clearinghouse does not provide medical advice, treatment recommendations, or referrals to practitioners.
Toll-free in the U.S.: 1-888-644-6226
tty (for deaf and hard-of-hearing callers):
1-866-464-3615
Website: https://nccih.nih.gov/
Email: info@nccih.nih.gov (link sends e-mail)
Office of Dietary Supplements (ODS), National Institutes of Health (NIH)
ODS seeks to strengthen knowledge and understanding of dietary supplements by evaluating scientific information, supporting research, sharing research results, and educating the public. Its resources include publications (such as Dietary Supplements: What You Need to Know), fact sheets on a variety of specific supplement ingredients and products (such as vitamin D and multivitamin/mineral supplements), and the PubMed Dietary Supplement Subset.
Website: https://ods.od.nih.gov/
Email: ods@nih.gov (link sends e-mail)
Cranberry. Natural Medicines Web site. Accessed at naturalmedicines.therapeuticresearch.com on April 4, 2015.
Jepson RG, Williams G, Craig JC. Cranberries for preventing urinary tract infections. Cochrane Database of Systematic Reviews. 2012;(10):CD001321 [edited 2013]. Accessed at http://www.thecochranelibrary.com on April 3, 2015.
Juthani-Mehta M, Van Ness PH, Bianco L, et al. Effect of cranberry capsules on bacteriuria plus pyuria among older women in nursing homes: a randomized clinical trial. JAMA. October 27, 2016. Epub ahead of print.
Klein MA. Cranberry. In: Coates PM, Betz JM, Blackman MR, et al., eds. Encyclopedia of Dietary Supplements. 2nd ed. New York, NY: Informa Healthcare; 2010:193-201.
Wang CH, Fang CC, Chen NC, et al. Cranberry-containing products for prevention of urinary tract infections in susceptible populations: a systematic review and meta-analysis of randomized controlled trials. Archives of Internal Medicine. 2012;172(13):988-996.
This publication is not copyrighted and is in the public domain. Duplication is encouraged.
NCCIH has provided this material for your information. It is not intended to substitute for the medical expertise and advice of your health care provider(s). We encourage you to discuss any decisions about treatment or care with your health care provider. The mention of any product, service, or therapy is not an endorsement by NCCIH.
Last Updated: November 2016