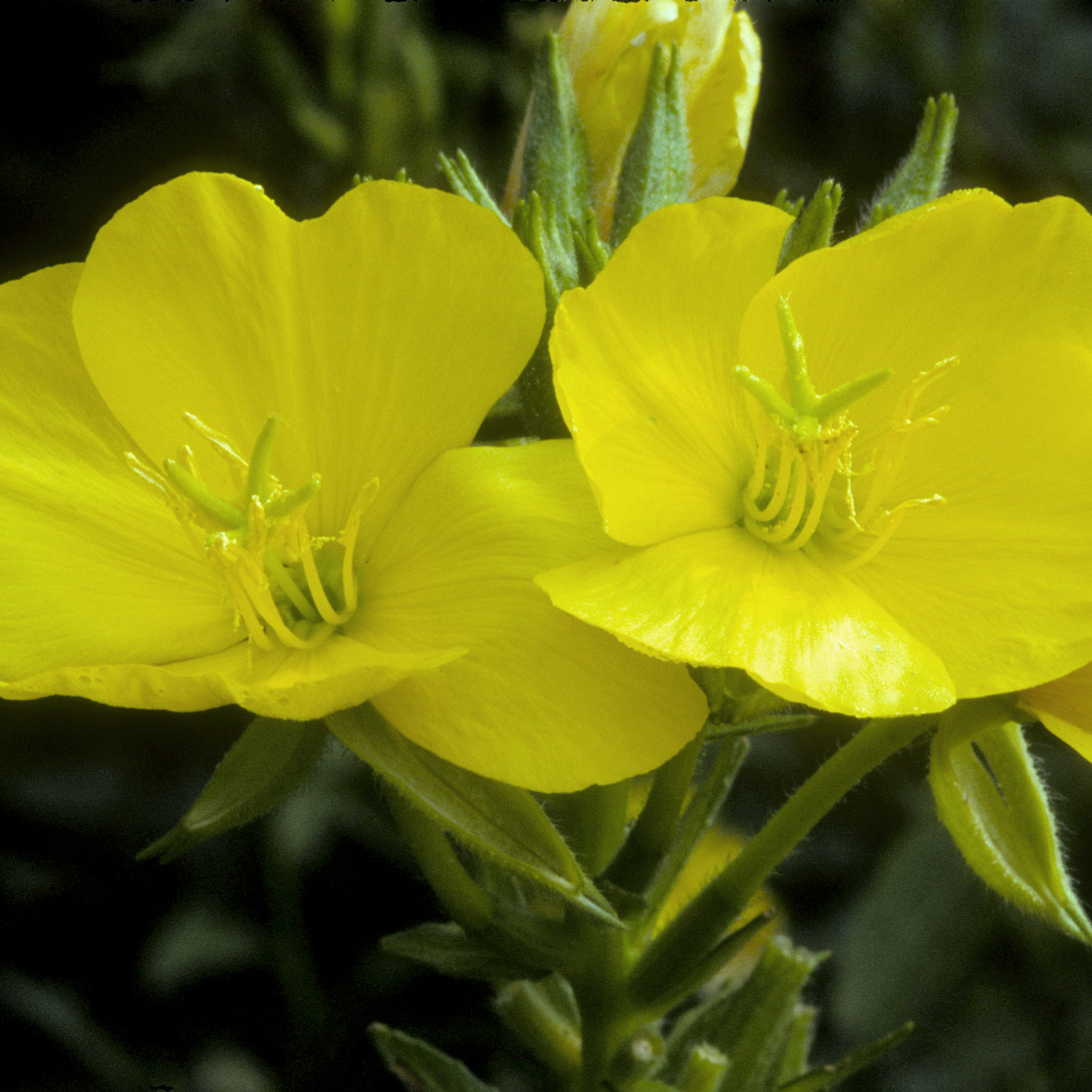 Common Names: evening primrose oil, EPO
Latin Names: Oenothera biennis
Evening primrose is a plant native to North America, but it grows in Europe and parts of the Southern hemisphere as well. It has yellow flowers that bloom in the evening. Evening primrose oil contains the fatty acid gamma-linolenic acid (GLA).
Native Americans used the whole plant for bruises and its roots for hemorrhoids. The leaves were traditionally used for minor wounds, gastrointestinal complaints, and sore throats.
Today, people use evening primrose oil dietary supplements for eczema (a condition involving red, swollen, itchy skin, sometimes caused by allergies), rheumatoid arthritis, premenstrual syndrome (PMS), breast pain, menopause symptoms, and other conditions.
Evening primrose oil is obtained from the seeds of the evening primrose and is usually sold in capsule form.
Many studies in people have evaluated evening primrose oil for eczema, PMS, or breast pain. Smaller numbers of studies have evaluated it for other health conditions.
There's not enough evidence to support the use of evening primrose oil for any health condition.
According to a comprehensive 2013 evaluation of the evidence, evening primrose oil, taken orally (by mouth), is not helpful for relieving symptoms of eczema.
Most studies of evening primrose oil for PMS have not found it to be helpful.
Studies of evening primrose oil for breast pain have had conflicting results.
A small amount of evidence suggests that evening primrose oil might be helpful for diabetic neuropathy (nerve problems caused by diabetes).
What Do We Know About Safety?
Evening primrose oil is probably safe for most people when taken for short periods of time. There can be mild side effects, such as stomach upset and headache.
The safety of long-term use of evening primrose oil has not been established.
Evening primrose oil may increase the risk of some complications of pregnancy. Talk with your health care provider if you're considering using evening primrose oil during pregnancy.
Evening primrose oil may increase bleeding in people who are taking the anticoagulant (blood thinning) medication warfarin (Coumadin).
NCCIH Clearinghouse
The NCCIH Clearinghouse provides information on NCCIH and complementary and integrative health approaches, including publications and searches of Federal databases of scientific and medical literature. The Clearinghouse does not provide medical advice, treatment recommendations, or referrals to practitioners.
Toll-free in the U.S.: 1-888-644-6226
tty (for deaf and hard-of-hearing callers):
1-866-464-3615
Website: https://nccih.nih.gov/
Email: info@nccih.nih.gov (link sends e-mail)
Office of Dietary Supplements (ODS), National Institutes of Health (NIH)
ODS seeks to strengthen knowledge and understanding of dietary supplements by evaluating scientific information, supporting research, sharing research results, and educating the public. Its resources include publications (such as Dietary Supplements: What You Need to Know), fact sheets on a variety of specific supplement ingredients and products (such as vitamin D and multivitamin/mineral supplements), and the PubMed Dietary Supplement Subset.
Website: https://ods.od.nih.gov/
Email: ods@nih.gov (link sends e-mail)
Bamford JTM, Ray S, Musekiwa A, et al. Oral evening primrose oil and borage oil for eczema. Cochrane Database of Systematic Reviews. 2013;(4):CD004416. Accessed at https://www.cochranelibrary.com on April 9, 2015.
Evening Primrose Oil. Natural Medicines Web site. Accessed at naturalmedicines.therapeuticresearch.com on April 6, 2015. [Database subscription].
Shahidi F, Miraliakbari H. Evening primrose. In: Coates PM, Betz JM, Blackman MR, et al., eds. Encyclopedia of Dietary Supplements. 2nd ed. New York, NY: Informa Healthcare; 2010:256-266.
This publication is not copyrighted and is in the public domain. Duplication is encouraged.
NCCIH has provided this material for your information. It is not intended to substitute for the medical expertise and advice of your health care provider(s). We encourage you to discuss any decisions about treatment or care with your health care provider. The mention of any product, service, or therapy is not an endorsement by NCCIH.
Last Updated: September 2016