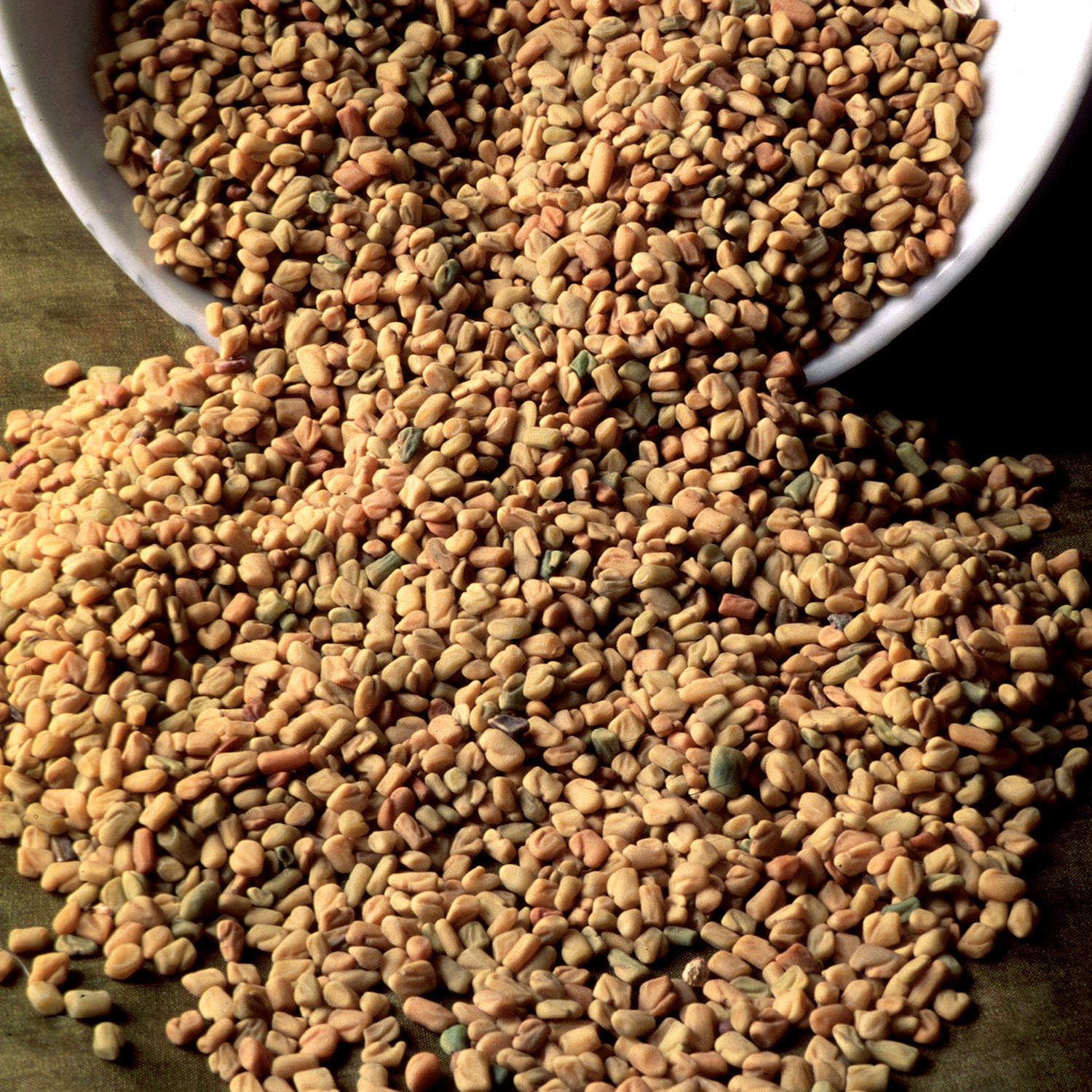 Latin Names: Trigonella foenum-graecum
Fenugreek is in the spice blend garam masala. It's used to flavor imitation maple syrup and as a condiment. Its extracts are also in soaps and cosmetics.
Historically, fenugreek was used for a variety of health conditions, including digestive problems and to induce childbirth.
Today, fenugreek is used as a dietary supplement for diabetes, to stimulate milk production during breastfeeding, and for other health conditions. It's also used topically as a dressing for wounds or eczema.
The seeds are made into capsules, powders, teas, liquid extracts, and a dressing for the skin.
We have little conclusive evidence about the effects of fenugreek on health conditions, though we do have a fair amount of information on its possible side effects.
A few small studies found that fenugreek may help lower blood sugar levels in people with diabetes (generally type 2), but the evidence is weak.
Some studies suggest—but haven't proven—that fenugreek may increase milk production in women who are breastfeeding.
There isn't enough scientific evidence to support the use of fenugreek for any health condition.
What Do We Know About Safety?
Do not take fenugreek while pregnant because it may affect uterine contractions.
Fenugreek may act like estrogen in the body and be unsafe for women with hormone-sensitive cancers.
Side effects of fenugreek may include diarrhea; a maple-like smell to urine, breast milk, and perspiration; and a worsening of asthma.
There's little information on the risks of taking fenugreek while breastfeeding.
Fenugreek should not be used in place of conventional medical care or to delay seeking care if you have health problems. This is particularly true if you have diabetes.
Tell all your health care providers about any complementary or integrative health approaches you use. Give them a full picture of what you do to manage your health. This will help ensure coordinated and safe care.
NCCIH Clearinghouse
The NCCIH Clearinghouse provides information on NCCIH and complementary and integrative health approaches, including publications and searches of Federal databases of scientific and medical literature. The Clearinghouse does not provide medical advice, treatment recommendations, or referrals to practitioners.
Toll-free in the U.S.: 1-888-644-6226
tty (for deaf and hard-of-hearing callers):
1-866-464-3615
Website: https://nccih.nih.gov/
Email: info@nccih.nih.gov (link sends e-mail)
Office of Dietary Supplements (ODS), National Institutes of Health (NIH)
ODS seeks to strengthen knowledge and understanding of dietary supplements by evaluating scientific information, supporting research, sharing research results, and educating the public. Its resources include publications (such as Dietary Supplements: What You Need to Know), fact sheets on a variety of specific supplement ingredients and products (such as vitamin D and multivitamin/mineral supplements), and the PubMed Dietary Supplement Subset.
Website: https://ods.od.nih.gov/
Email: ods@nih.gov (link sends e-mail)
Deng R. A review of the hypoglycemic effects of five commonly used herbal food supplements. Recent Patents on Food, Nutrition & Agriculture. 2012;4(1):50-60.
Fenugreek. Natural Medicines Web site. Accessed at naturalmedicines.therapeuticresearch.com/ on April 7, 2015. [Database subscription].
Forinash AB, Yancey AM, Barnes KN, et al. The use of galactogogues in the breastfeeding mother. Annals of Pharmacotherapy. 2012;46(10):1392-1404.
Nahas R, Moher M. Complementary and alternative medicine for the treatment of type 2 diabetes. Canadian Family Physician. 2009;55(6):591-596.
Sreeja S, Anju VS, Sreeja S. In vitro estrogenic activities of fenugreek Trigonella foenum graecum seeds. Indian Journal of Medical Research. 2010;131:814-819.
Suksomboon N, Poolsup N, Boonkaew S, et al. Meta-analysis of the effect of herbal supplement on glycemic control in type 2 diabetes. Journal of Ethnopharmacology. 2011;137(3):1328-1333.
Turkyilmaz C, Onal E, Hirfanoglu IM, et al. The effect of galactagogue herbal tea on breast milk production and short-term catch-up of birth weight in the first week of life. Journal of Alternative and Complementary Medicine. 2011;17(2):139-142.
Zuppa AA, Sindico P, Orchi C, et al. Safety and efficacy of galactogogues: substances that induce, maintain and increase breast milk production. Journal of Pharmacy & Pharmaceutical Sciences. 2010;13(2):162-174.
This publication is not copyrighted and is in the public domain. Duplication is encouraged.
NCCIH has provided this material for your information. It is not intended to substitute for the medical expertise and advice of your health care provider(s). We encourage you to discuss any decisions about treatment or care with your health care provider. The mention of any product, service, or therapy is not an endorsement by NCCIH.
Last Updated: September 2019