Hepatitis C and Dietary Supplements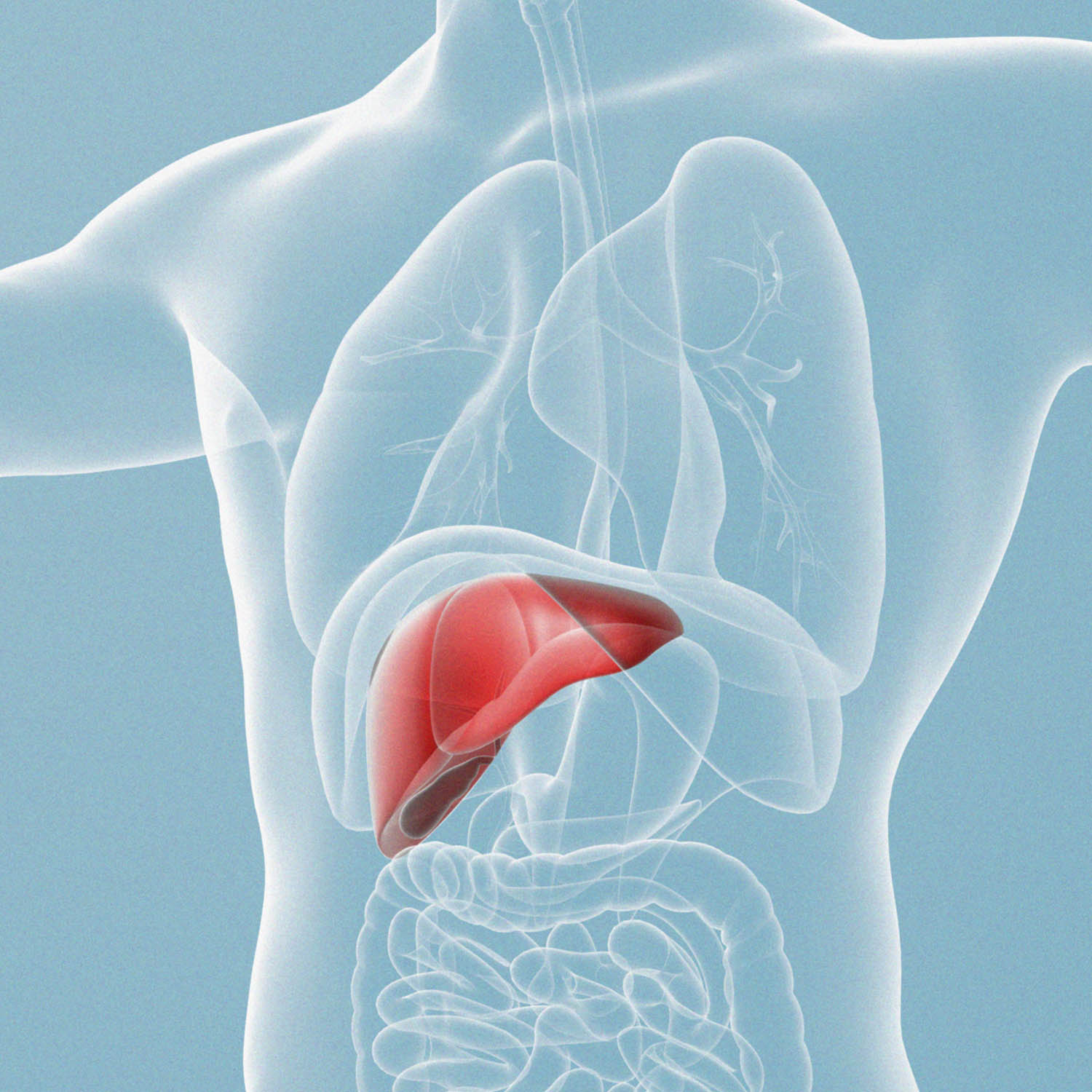 What do we know about the effectiveness of dietary supplements for hepatitis C?
No dietary supplement has been shown to be effective for hepatitis C.
Several studies of silymarin (milk thistle) dietary supplements in people with hepatitis C did not find beneficial effects.
What do we know about the safety of dietary supplements for hepatitis C?
Colloidal silver, which has been claimed to be helpful for hepatitis C, is not safe; it can cause irreversible side effects.
In studies of silymarin (milk thistle) supplements for hepatitis C, side effects were uncommon and usually mild.
Data on the safety of other supplements is limited. However, some can have side effects or may interact in harmful ways with medications.
Hepatitis C is a liver disease caused by a virus. It's usually chronic (long-lasting), but most people don't have any symptoms until the virus causes liver damage, which can take 10 or more years to happen. Without medical treatment, chronic hepatitis C can eventually cause liver cancer or liver failure. Hepatitis C is usually treated with a combination of medicines.
Hepatitis C virus is contagious. People usually get the virus through contact with blood from a person who's already infected or, less commonly, through having sex with an infected person. The infection usually becomes chronic.
An estimated 2.7 to 3.9 million people in the United States have chronic hepatitis C.
To learn more about hepatitis C, visit the National Institute of Diabetes and Digestive and Kidney Diseases (NIDDK) Web site.
About Dietary Supplements for Hepatitis C
Several dietary supplements have been studied for hepatitis C, and many people with hepatitis C have tried dietary supplements. The most commonly used supplement for hepatitis C is silymarin (an extract from milk thistle).
What the Science Says About Dietary Supplements for Hepatitis C
Milk thistle (scientific name Silybum marianum) is a plant from the aster family. Silymarin is an extract from milk thistle.

A 2014 evaluation of five studies of silymarin in people with hepatitis C, involving a total of 389 participants, did not show silymarin to be beneficial. The supplement did not improve liver function or decrease levels of the hepatitis C virus.
One of these studies, cofunded by the National Center for Complementary and Integrative Health (NCCIH) and NIDDK, showed that higher-than-usual doses of silymarin, given for 24 weeks, were no better than a placebo (an inactive substance) in improving a measure of liver function in people who had not responded to drug treatment for chronic hepatitis C. The study, completed in 2012, had 154 participants. Those receiving silymarin also showed no significant differences from participants receiving the placebo in hepatitis C virus levels or quality of life.
Side effects have been uncommon in studies of silymarin in people with hepatitis C. When side effects occurred, they were usually mild digestive problems, like bloating, indigestion, nausea, or diarrhea.

More information on silymarin (milk thistle) is available on the NCCIH Web site.
Probiotics are live microorganisms that are intended to have a health benefit. Research hasn't produced any clear evidence that probiotics are helpful in people with hepatitis C. In healthy people, probiotics usually have only minor side effects, if any. However, in people with underlying health problems (for example, weakened immune systems), serious side effects such as infections have occasionally been reported.
More information on probiotics is available on the NCCIH Web site.
Preliminary studies, most of which were conducted outside the United States, have examined the use of zinc for hepatitis C. Zinc supplements might help to correct zinc deficiencies associated with hepatitis C, reduce some symptoms, or improve patients' response to treatment, but the evidence for these possible benefits is limited. Zinc is generally considered to be safe when used appropriately, but it can be toxic if taken in excessive amounts.
Licorice Root and Glycyrrhizin
Dietary supplements containing glycyrrhizin—a compound found in licorice root—have been tested in a few studies in people with hepatitis C, but there's currently not enough evidence to determine if they're helpful. Glycyrrhizin or licorice can be dangerous in people with a history of hypertension (high blood pressure), kidney failure, diabetes, or cardiovascular diseases.
More information on licorice root is available on the NCCIH Web site.
Colloidal silver has been suggested as a treatment for hepatitis C, but there's currently no research to support its use for this or any other purpose. Colloidal silver is known to cause serious side effects, including a permanent bluish discoloration of the skin called argyria.
More information on colloidal silver is available on the NCCIH Web site.
Other Dietary Supplements
Preliminary studies have examined the potential of the following products for treating chronic hepatitis C: TJ-108 (a mixture of herbs used in Japanese Kampo medicine), oxymatrine (an extract from the sophora root), chlorella (a type of algae), black cumin (Nigella sativa), S-adenosyl-L-methionine (SAMe), and thymus extract (from cattle). The limited research on these products hasn't produced convincing evidence that they're helpful for hepatitis C.
A few preliminary studies have looked at the effects of combining supplements such as lactoferrin, SAMe, or zinc with conventional drug therapy for hepatitis C. The evidence isn't sufficient to draw clear conclusions about benefit or safety.
Preliminary research has looked at substances that might reduce the risk of liver cancer in people with hepatitis C, including dietary supplements such as carotenoids and vitamin K, but the evidence is too limited for conclusions to be reached.
NCCIH-supported research on hepatitis C includes projects studying:
Potential drugs for treating hepatitis C derived from rare and endangered plants
The interactions of silymarin with liver cells.
More To Consider
Don't use any complementary health approach to replace conventional treatment for hepatitis C or as a reason to postpone seeing your health care provider about any medical problem.
Be aware that dietary supplements may have side effects or interact with conventional medical treatments. To learn more, see the NCCIH fact sheet Using Dietary Supplements Wisely and the interactive slideshow Know the Science: How Medications and Supplements Can Interact.
If you're pregnant or nursing a child, or if you're considering giving a child a dietary supplement, it's especially important to consult your (or the child's) health care provider. Many supplements have not been tested in pregnant women, nursing mothers, or children.
Tell all your health care providers about any complementary or integrative health approaches you use. Give them a full picture of what you do to manage your health. This will help ensure coordinated and safe care.
For More Information
NCCIH Clearinghouse
The NCCIH Clearinghouse provides information on NCCIH and complementary and integrative health approaches, including publications and searches of Federal databases of scientific and medical literature. The Clearinghouse does not provide medical advice, treatment recommendations, or referrals to practitioners.
Toll-free in the U.S.: 1-888-644-6226
Telecommunications relay service (TRS): 7-1-1
Website: https://www.nccih.nih.gov
Email: info@nccih.nih.gov (link sends email)
NIH Clinical Research Trials and You
The National Institutes of Health (NIH) has created a website, NIH Clinical Research Trials and You, to help people learn about clinical trials, why they matter, and how to participate. The site includes questions and answers about clinical trials, guidance on how to find clinical trials through ClinicalTrials.gov and other resources, and stories about the personal experiences of clinical trial participants. Clinical trials are necessary to find better ways to prevent, diagnose, and treat diseases.
Website: https://www.nih.gov/health-information/nih-clinical-research-trials-you
Abbasinazari M, Alavian SM, Behnava B, et al. Effect of zinc supplementation on viral response in patients with chronic hepatitis C and beta thalassemia major, a pilot study. Journal of Clinical and Diagnostic Research. 2014;8(12):HC16-HC19.
Abenavoli L, Capasso R, Milic N, et al. Milk thistle in liver diseases: past, present, future. Phytotherapy Research. 2010;24(10):1423-1432.
Armanini D, Fiore C, Bielenberg J, et al. Licorice. In: Coates PM, Betz JM, Blackman MR, et al., eds. Encyclopedia of Dietary Supplements. 2nd ed. New York, NY: Informa Healthcare; 2010:479-486.
Azocar J, Diaz A. Efficacy and safety of Chlorella supplementation in adults with chronic hepatitis C virus infection. World Journal of Gastroenterology. 2013;19(7):1085-1090.
Azzam HS, Goertz C, Fritts M, et al. Natural products and chronic hepatitis C virus. Liver International. 2007;27(1):17-25.
Barakat EMF, El Wakeel LM, Hagag RS. Effects of Nigella sativa on outcome of hepatitis C in Egypt. World Journal of Gastroenterology. 2013;19(16):2529-2536.
Chung CS, King JC. Zinc. In: Coates PM, Betz JM, Blackman MR, et al., eds. Encyclopedia of Dietary Supplements. 2nd ed. New York, NY: Informa Healthcare; 2010:869-876.
Didari T, Solki S, Mozaffari S, et al. A systematic review of the safety of probiotics. Expert Opinion on Drug Safety. 2014;13(2):227-239.
Feld JJ, Modi AA, El-Diwany R, et al. S-adenosyl-methionine improves early viral responses and interferon-stimulated gene induction in hepatitis C nonresponders. Gastroenterology. 2011;140(3):830-839.
Filipowicz M, Bernsmeier C, Terracciano L, et al. S-adenosyl-methionine and betaine improve early virological response in chronic hepatitis C patients with previous nonresponse. PLoS One. 2010;5(11):e15492.
Gratz SW, Mykkanen H, El-Nezami HS. Probiotics and gut health: a special focus on liver diseases. World Journal of Gastroenterology. 2010;16(4):403-410.
Griffith RD, Simmons BJ, Yazdani Abyaneh M-A, et al. Colloidal silver: dangerous and readily available. JAMA Dermatology. 2015;151(6):667-668.
Guo CH, Chen PC, Ko WS. Status of essential trace minerals and oxidative stress in viral hepatitis C patients with nonalcoholic fatty liver disease. International Journal of Medical Sciences. 2013;10(6):730-737.
Hempel S, Newberry SJ, Maher AR, et al. Probiotics for the prevention and treatment of antibiotic-associated diarrhea: a systematic review and meta-analysis. JAMA. 2012;307(18):1959-1969.
Kligler B, Cohrssen A. Probiotics. American Family Physician. 2008;78(9):1073-1078.
Ladas E, Kroll DJ, Kelly KM. Milk thistle. In: Coates PM, Betz JM, Blackman MR, et al., eds. Encyclopedia of Dietary Supplements. 2nd ed. New York, NY: Informa Healthcare; 2010:550-561.
Mohamed AA, Abbassi MM, Hamed WA, et al. Can zinc levels predict response to pegylated-interferon and ribavirin therapy in hepatitis C genotype 4 infected Egyptian patients? Acta Gastro-Enterologica Belgica. 2014;77(2):217-223.
Morgan TR. Chemoprevention of hepatocellular carcinoma in chronic hepatitis C. Recent Results in Cancer Research. 2011;188:85-99.
Morgan TR, Osann K, Bottiglieri T, et al. A phase II randomized, controlled trial of S-adenosylmethionine in reducing serum α-fetoprotein in patients with hepatitis C cirrhosis and elevated AFP. Cancer Prevention Research. 2015;8(9):864-872.
Raymond RS, Fallon MB, Abrams GA. Oral thymic extract for chronic hepatitis C in patients previously treated with interferon. A randomized, double-blind, placebo-controlled trial. Annals of Internal Medicine. 1998;129(10):797-800.
Seeff LB, Curto TM, Szabo G, et al. Herbal product use by persons enrolled in the Hepatitis C Antiviral Long-Term Treatment Against Cirrhosis (HALT-C) Trial. Hepatology. 2008;47(2):605-612.
Takagi H, Nagamine T, Abe T, et al. Zinc supplementation enhances the response to interferon therapy in patients with chronic hepatitis C. Journal of Viral Hepatitis. 2001;8(5):367-371.
Acknowledgments
NCCIH thanks D. Craig Hopp, Ph.D., and David Shurtleff, Ph.D., NCCIH, for their contributions to the 2018 update of this publication.
This publication is not copyrighted and is in the public domain. Duplication is encouraged.
NCCIH has provided this material for your information. It is not intended to substitute for the medical expertise and advice of your health care provider(s). We encourage you to discuss any decisions about treatment or care with your health care provider. The mention of any product, service, or therapy is not an endorsement by NCCIH.