Benign Prostatic Hyperplasia and Complementary and Integrative Approaches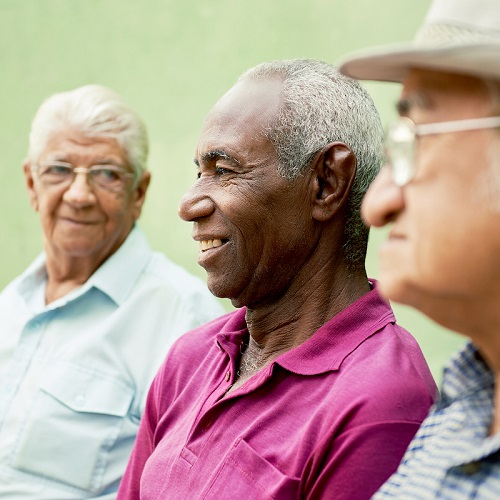 © Thinkstock
Benign prostatic hyperplasia (BPH) can lead to obstructive and bothersome lower urinary tract symptoms. Prostate gland enlargement can block the flow of urine out of the bladder, which can cause bladder, urinary tract, or kidney problems. The use of some complementary health approaches such as phytotherapy for the treatment of lower urinary tract symptoms is common. Although there is limited evidence that some phytotherapeutic agents may help improve symptoms related to BPH over the short term, most of the trials conducted have been small in size, of short duration, and used varied doses and preparations.
This issue of the Digest provides a summary of the current evidence of complementary health approaches that are frequently used for symptoms associated with BPH.
Modality and Summary of Current Evidence
Information for Your Patients
NCCIH Clinical Digest is a service of the National Center for Complementary and Integrative Health, NIH, DHHS. NCCIH Clinical Digest, a monthly e-newsletter, offers evidence-based information on complementary health approaches, including scientific literature searches, summaries of NCCIH-funded research, fact sheets for patients, and more.
The National Center for Complementary and Integrative Health is dedicated to exploring complementary health products and practices in the context of rigorous science, training complementary health researchers, and disseminating authoritative information to the public and professionals. For additional information, call NCCIH's Clearinghouse toll-free at 1-888-644-6226, or visit the NCCIH website at nccih.nih.gov. NCCIH is 1 of 27 institutes and centers at the National Institutes of Health, the Federal focal point for medical research in the United States.
Copyright
Content is in the public domain and may be reprinted, except if marked as copyrighted (©). Please credit the National Center for Complementary and Integrative Health as the source. All copyrighted material is the property of its respective owners and may not be reprinted without their permission.