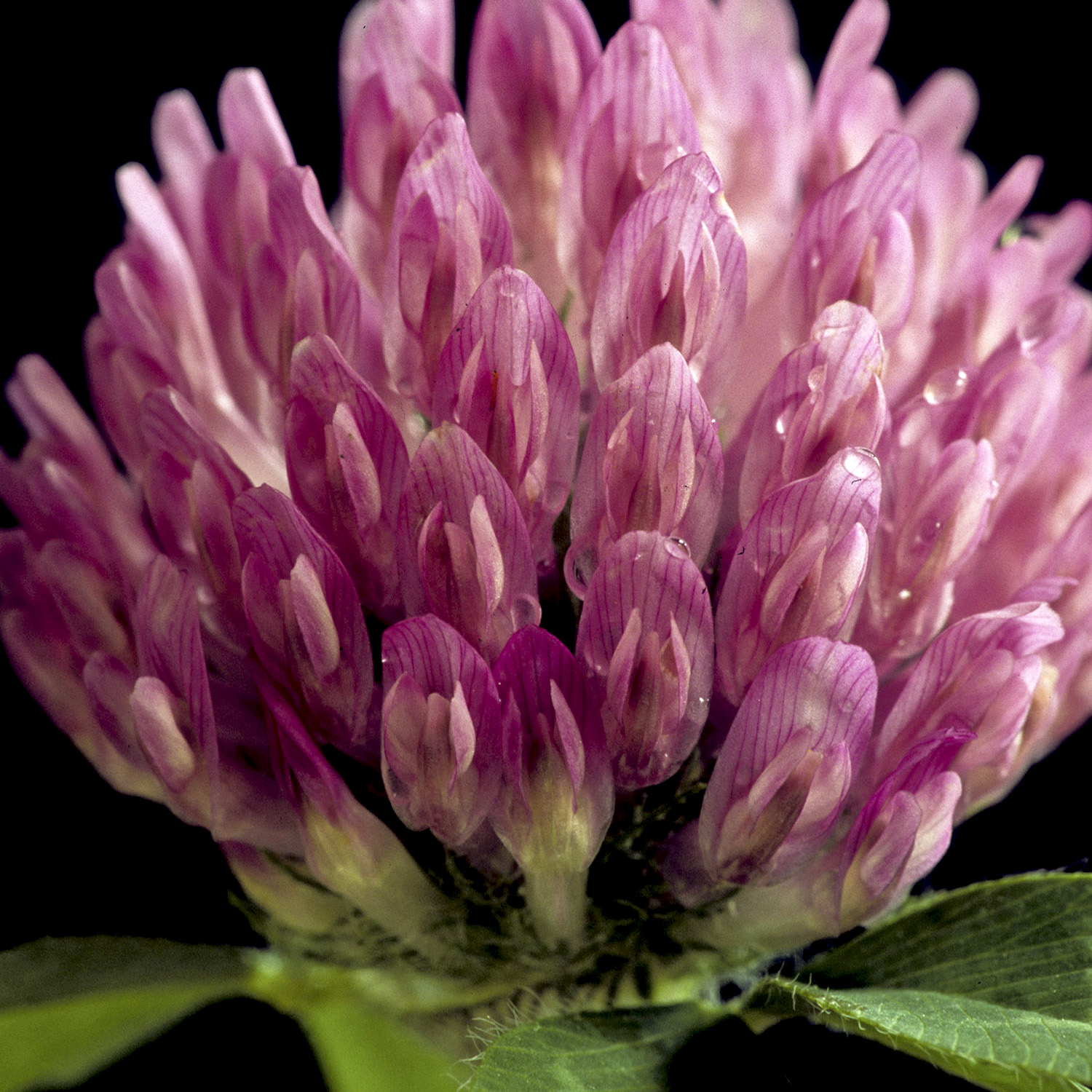 Common Names:  red clover, cow clover, meadow clover, wild clover
Latin Names: Trifolium pratense
Like peas and beans, red clover belongs to the family of plants called legumes. Red clover contains substances called isoflavones. Isoflavones are phytoestrogens—compounds similar to the female hormone estrogen.
Historically, red clover was used for a variety of conditions including asthma, whooping cough, cancer, and gout. Today, isoflavone extracts from red clover are most often used as dietary supplements for menopausal symptoms, high cholesterol, or osteoporosis.
The flowering tops of the red clover plant are used to prepare extracts available in tablets or capsules, as well as in teas and liquid forms.
There have been several studies of red clover in people, but their results haven't provided clear evidence of any beneficial effects.
Red clover has not been clearly shown to be helpful for any health condition.
Most research indicates that taking red clover does not relieve menopause symptoms such as hot flashes.
The National Center for Complementary and Integrative Health (NCCIH) is supporting research to develop better methods of identifying active components in red clover and to evaluate possible interactions of red clover with medications.
What Do We Know About Safety?
No serious side effects have been reported in studies that evaluated red clover for various health conditions for up to a year.
Because red clover contains estrogen-like compounds, there's a possibility that long-term use would increase the risk of women developing cancer of the endometrium (the lining of the uterus). However, short-term studies of women who have taken red clover have not shown harmful changes in the uterine lining.
Red clover may not be safe for women who are pregnant or breastfeeding, for children, or for women who have breast cancer or other hormone-sensitive cancers.
Tell all your health care providers about any complementary or integrative health approaches you use. Give them a full picture of what you do to manage your health. This will help ensure coordinated and safe care.
NCCIH Clearinghouse
The NCCIH Clearinghouse provides information on NCCIH and complementary and integrative health approaches, including publications and searches of Federal databases of scientific and medical literature. The Clearinghouse does not provide medical advice, treatment recommendations, or referrals to practitioners.
Toll-free in the U.S.: 1-888-644-6226
tty (for deaf and hard-of-hearing callers):
1-866-464-3615
Website: https://nccih.nih.gov/
Email: info@nccih.nih.gov (link sends e-mail)
Office of Dietary Supplements (ODS), National Institutes of Health (NIH)
ODS seeks to strengthen knowledge and understanding of dietary supplements by evaluating scientific information, supporting research, sharing research results, and educating the public. Its resources include publications (such as Dietary Supplements: What You Need to Know), fact sheets on a variety of specific supplement ingredients and products (such as vitamin D and multivitamin/mineral supplements), and the PubMed Dietary Supplement Subset.
Website: https://ods.od.nih.gov/
Email: ods@nih.gov (link sends e-mail)
Krause EC, Booth NL, Piersen CE, et al. Red clover. In: Coates PM, Betz JM, Blackman MR, et al., eds. Encyclopedia of Dietary Supplements. 2nd ed. New York, NY: Informa Healthcare; 2010:665-679.
Lethaby A, Marjoribanks J, Kronenberg F, et al. Phytoestrogens for menopausal vasomotor symptoms. Cochrane Database of Systematic Reviews. 2013;(12):CD001395. Accessed at https://www.cochranelibrary.com on April 21, 2015.
Red clover. Natural Medicines Web site. Accessed at naturalmedicines.therapeuticresearch.com/ on April 21, 2015. [Database subscription].
This publication is not copyrighted and is in the public domain. Duplication is encouraged.
NCCIH has provided this material for your information. It is not intended to substitute for the medical expertise and advice of your health care provider(s). We encourage you to discuss any decisions about treatment or care with your health care provider. The mention of any product, service, or therapy is not an endorsement by NCCIH.
Last Updated: September 2016