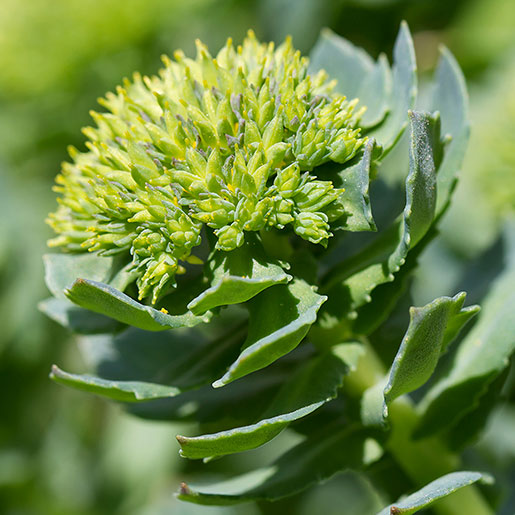 Common Names: arctic root, golden root, rose root, king's crown
Latin Names: Rhodiola rosea
Rhodiola grows in cold, mountainous regions of Europe, Asia, and high altitudes in the Arctic.
Historically, people in northern regions have used rhodiola for anxiety, fatigue, anemia, impotence, infections, headache, and depression related to stress. People also have used it to increase physical endurance, work performance, longevity, and improve resistance to high-altitude sickness.
Today, people use rhodiola as a dietary supplement to increase energy, stamina, and strength, to improve attention and memory, and to enhance the ability to cope with stress.
Rhodiola root extracts are also available in capsule or tablet form.
There have been some studies of rhodiola in people; however, the quality of research is limited so firm conclusions about its effectiveness can't be made.
Two review articles—published in 2011 and 2012—looked at 15 studies that tested rhodiola on physical and mental performance in 575 people. Both reviews found evidence that rhodiola may enhance physical performance and ease mental fatigue, but emphasized that the limited quantity and quality of available evidence did not allow firm conclusions to be made.
A small, NCCIH-supported study tested rhodiola against the drug sertraline and a placebo in people with mild-to-moderate major depressive disorder. The 2015 study results showed all were similarly effective in reducing depressive symptoms, but people who took rhodiola had fewer side effects than those who took sertraline. However rhodiola's effectiveness and safety for depression need testing in larger, more powerful studies.
What Do We Know About Safety?
When taken orally (by mouth), rhodiola may cause dizziness and dry mouth.
Tell all your health care providers about any complementary or integrative health approaches you use. Give them a full picture of what you do to manage your health. This will help ensure coordinated and safe care.
NCCIH Clearinghouse
The NCCIH Clearinghouse provides information on NCCIH and complementary and integrative health approaches, including publications and searches of Federal databases of scientific and medical literature. The Clearinghouse does not provide medical advice, treatment recommendations, or referrals to practitioners.
Toll-free in the U.S.: 1-888-644-6226
tty (for deaf and hard-of-hearing callers):
1-866-464-3615
Website: https://nccih.nih.gov/
Email: info@nccih.nih.gov (link sends e-mail)
Office of Dietary Supplements (ODS), National Institutes of Health (NIH)
ODS seeks to strengthen knowledge and understanding of dietary supplements by evaluating scientific information, supporting research, sharing research results, and educating the public. Its resources include publications (such as Dietary Supplements: What You Need to Know), fact sheets on a variety of specific supplement ingredients and products (such as vitamin D and multivitamin/mineral supplements), and the PubMed Dietary Supplement Subset.
Website: https://ods.od.nih.gov/
Email: ods@nih.gov (link sends e-mail)
Bystritsky A, Kerwin L, Feusner JD. A pilot study of Rhodiola rosea (Rhodax) for generalized anxiety disorder (GAD). Journal of Alternative and Complementary Medicine. 2008;14(2):175-180.
Hung SK, Perry R, Ernst E. The effectiveness and efficacy of Rhodiola rosea L.: a systematic review of randomized clinical trials. Phytomedicine. 2011;18(4):235-244.
Ishaque S, Shamseer L, Bukutu C, et al. Rhodiola rosea for physical and mental fatigue: a systematic review. BMC Complementary and Alternative Medicine. 2012;12:70.
Mao JJ, Xie SX, Zee J, et al. Rhodia rosea versus sertraline for major depressive disorder: a randomized placebo-controlled trial. Phytomedicine. 2015;22(3):394-399.
Olsson EM, von Schéele B, Panossian AG. A randomised, double-blind, placebo-controlled, parallel-group study of the standardised extract SHR-5 of the roots of Rhodiola rosea in the treatment of subjects with stress-related fatigue. Planta Medica. 2009;75(2):105-112.
Rhodiola. Natural Medicines Web site. Accessed at naturalmedicines.therapeuticresearch.com/ on March 31, 2015. [Database subscription].
This publication is not copyrighted and is in the public domain. Duplication is encouraged.
NCCIH has provided this material for your information. It is not intended to substitute for the medical expertise and advice of your health care provider(s). We encourage you to discuss any decisions about treatment or care with your health care provider. The mention of any product, service, or therapy is not an endorsement by NCCIH.
Last Updated: September 2016