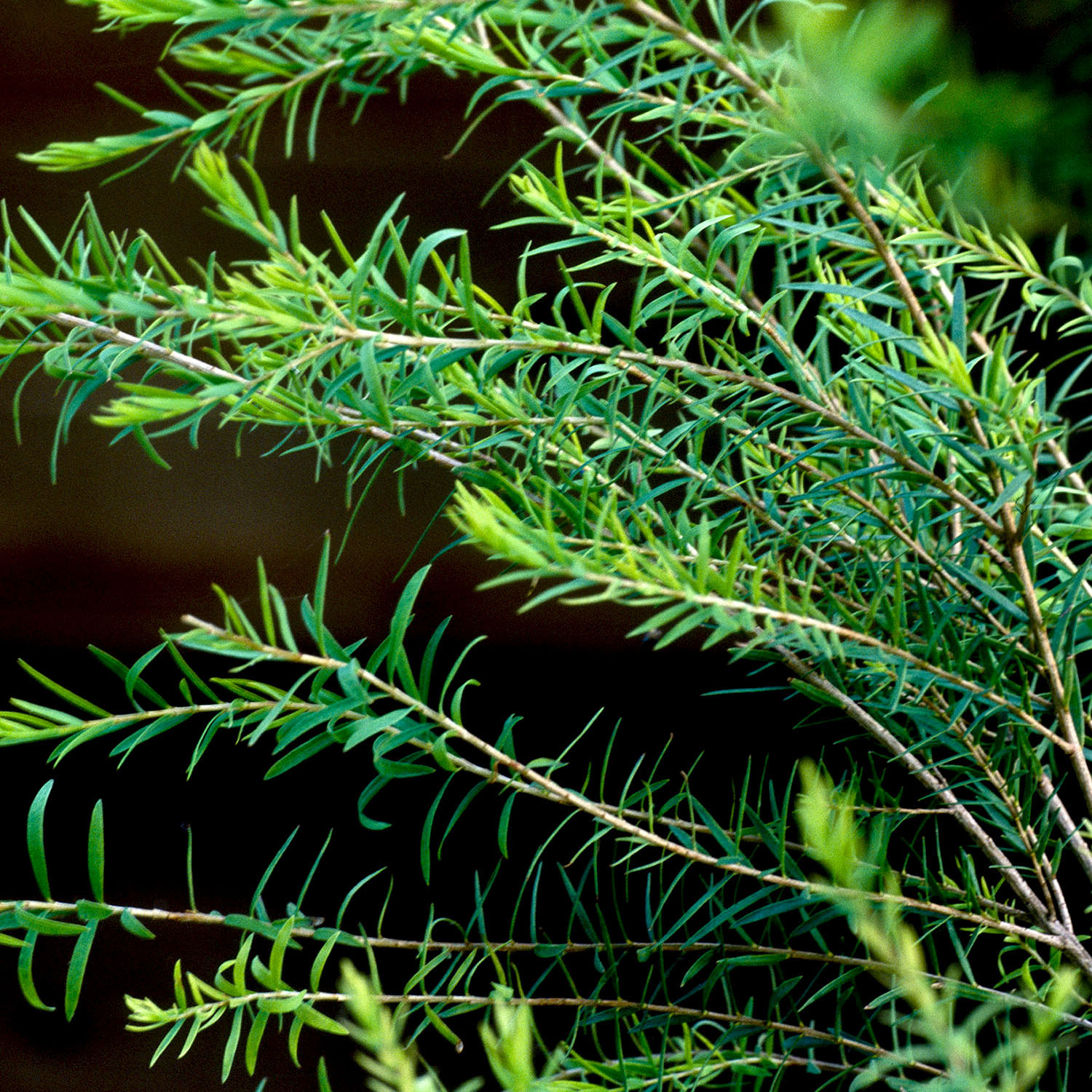 Common Names: tea tree oil, tea tree, Australian tea tree oil, tea tree essential oil, melaleuca oil
Latin Names: Melaleuca alternifolia
Tea tree oil comes from the leaves of the tea tree and has been used as a traditional medicine for cuts and wounds by the aboriginal people of Australia.
Today, tea tree oil is often used externally for various conditions such as acne, athlete's foot, lice, nail fungus, cuts, and insect bites.
Tea tree oil is obtained by steam distillation of tea tree leaves. It is used topically (applied to the skin), and is an ingredient in a variety of skin products.
Only a small amount of research has been done on the topical use of tea tree oil for health conditions in people.
A limited amount of research indicates that tea tree oil might be helpful for acne, nail fungus, and athlete's foot.
What Do We Know About Safety?
Tea tree oil should not be swallowed. Taking it orally can cause serious symptoms such as confusion and ataxia (loss of muscle coordination).
Most people can use topical products containing tea tree oil without problems, but some people may develop contact dermatitis (an allergic skin rash) or skin irritation on the parts of the body where the product was used.
Tell all your health care providers about any complementary or integrative health approaches you use. Give them a full picture of what you do to manage your health. This will help ensure coordinated and safe care.
NCCIH Clearinghouse
The NCCIH Clearinghouse provides information on NCCIH and complementary and integrative health approaches, including publications and searches of Federal databases of scientific and medical literature. The Clearinghouse does not provide medical advice, treatment recommendations, or referrals to practitioners.
Toll-free in the U.S.: 1-888-644-6226
tty (for deaf and hard-of-hearing callers):
1-866-464-3615
Website: https://nccih.nih.gov/
Email: info@nccih.nih.gov (link sends e-mail)
Office of Dietary Supplements (ODS), National Institutes of Health (NIH)
ODS seeks to strengthen knowledge and understanding of dietary supplements by evaluating scientific information, supporting research, sharing research results, and educating the public. Its resources include publications (such as Dietary Supplements: What You Need to Know), fact sheets on a variety of specific supplement ingredients and products (such as vitamin D and multivitamin/mineral supplements), and the PubMed Dietary Supplement Subset.
Website: https://ods.od.nih.gov/
Email: ods@nih.gov (link sends e-mail)
Jack AR, Norris PL, Storrs FJ. Allergic contact dermatitis to plant extracts in cosmetics. Seminars in Cutaneous Medicine and Surgery. 2013;32(3):140-146.
Tea Tree Oil. Natural Medicines Web site. Accessed at naturalmedicines.therapeuticresearch.com on April 28, 2015. [Database subscription].
This publication is not copyrighted and is in the public domain. Duplication is encouraged.
NCCIH has provided this material for your information. It is not intended to substitute for the medical expertise and advice of your health care provider(s). We encourage you to discuss any decisions about treatment or care with your health care provider. The mention of any product, service, or therapy is not an endorsement by NCCIH.
Last Updated: September 2016