Vaccinations/Immunizations for Children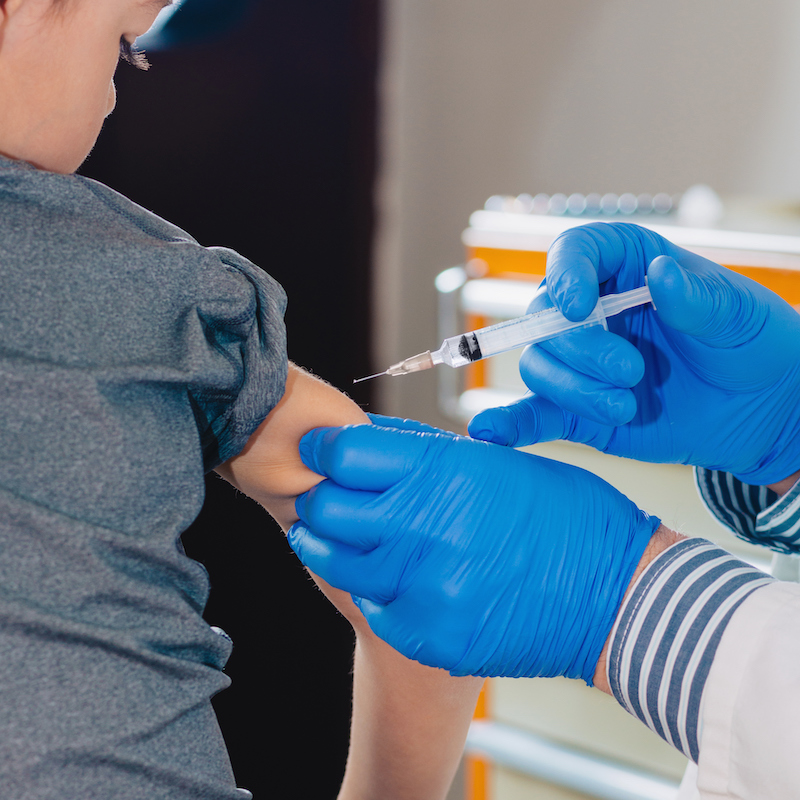 Vaccines prevent infectious diseases in people who receive them and protect those who come in contact with unvaccinated, infected individuals. Vaccinating children against diseases helps protect our community's and our children's health.
Before vaccines, many children died from diseases such as whooping cough and polio—diseases that vaccines are now able to prevent. However, according to reports from the Centers for Disease Control and Prevention, there has been a resurgence of certain vaccine-preventable diseases in the United States in recent years. For example, since 2010, we have seen between 10,000 and 50,000 cases of whooping cough each year in the United States, with cases reported in every state.
A 2010 study in the Maternal and Child Health Journal revealed that children in Washington State who received care from complementary health practitioners were substantially less likely to get recommended immunizations and were more likely to be diagnosed with a vaccine-preventable disease. Some people have concerns about vaccine safety, and because there is so much information–and sometimes incorrect information–about vaccines on the Internet and elsewhere, it's important to learn the facts.
NCCIH Clearinghouse
The NCCIH Clearinghouse provides information on NCCIH and complementary and integrative health approaches, including publications and searches of Federal databases of scientific and medical literature. The Clearinghouse does not provide medical advice, treatment recommendations, or referrals to practitioners.
Toll-free in the U.S.: 1-888-644-6226
Telecommunications relay service (TRS): 7-1-1
Website: https://www.nccih.nih.gov
Email: info@nccih.nih.gov (link sends email)
This publication is not copyrighted and is in the public domain. Duplication is encouraged.
NCCIH has provided this material for your information. It is not intended to substitute for the medical expertise and advice of your health care provider(s). We encourage you to discuss any decisions about treatment or care with your health care provider. The mention of any product, service, or therapy is not an endorsement by NCCIH.
Last Updated: October 2019