Bios for the NCCIH 20th Anniversary Symposium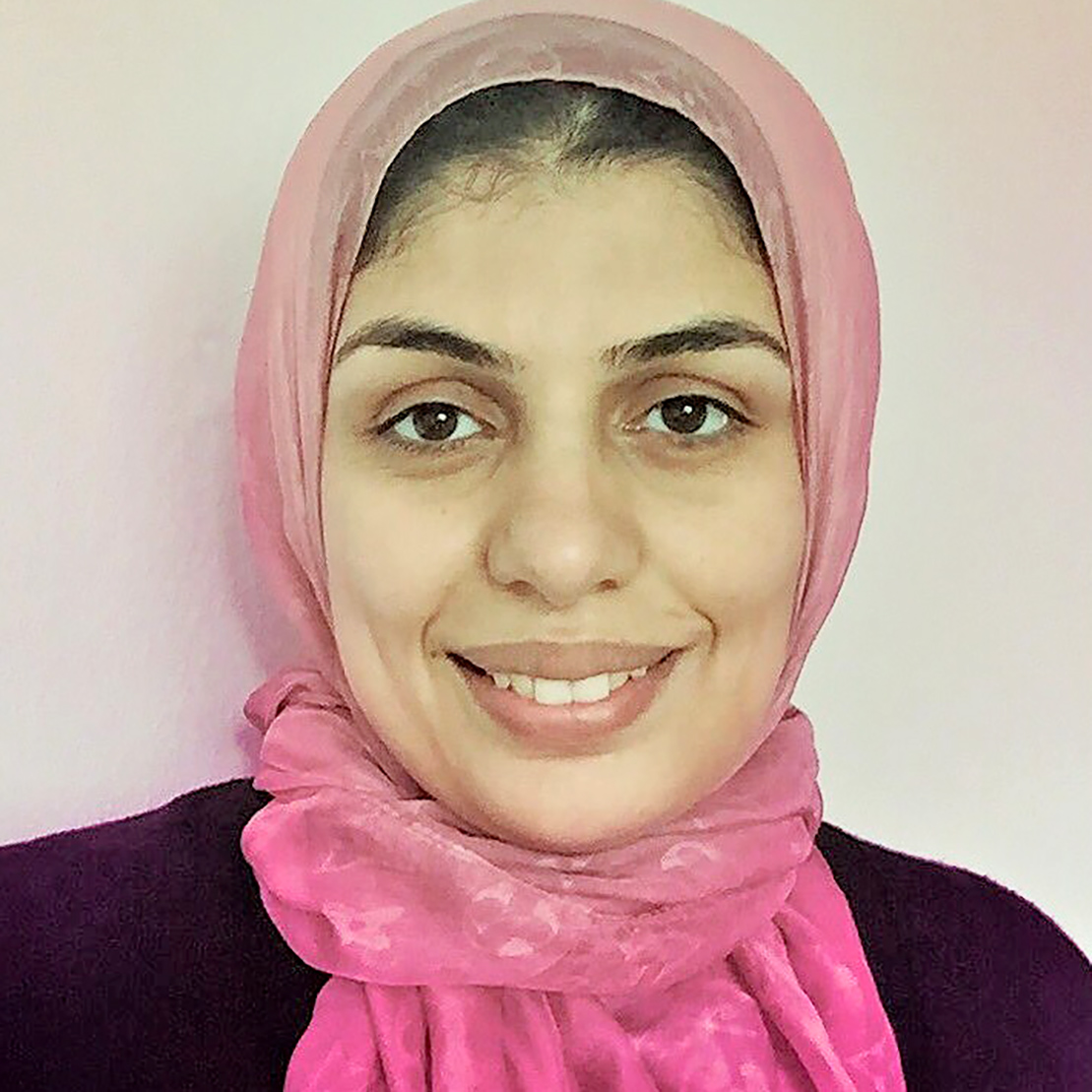 Omayma Alshaarawy, M.B.B.S., Ph.D.
Omayma Alshaarawy, M.B.B.S., Ph.D., is an assistant professor at the Michigan State University (MSU) Department of Family Medicine. She received her M.B.B.S. degree (professional degree in medicine and surgery) from Cairo University, Egypt. To combine science and medicine, she received her Ph.D. in Public Health Sciences‒Epidemiology from West Virginia University in 2013. She then joined the MSU Department of Epidemiology and Biostatistics for advanced postdoctoral training. Her current research combines population-based studies and preclinical rodent experiments to study the health effects of cannabinoids. The goal of these efforts is to identify the health benefits as well as the side effects of cannabinoids, which can inform drug development and/or medical cannabis recommendations in clinical practice. Other research areas of interest include extramedical drug use in women of childbearing age and environmental epidemiology.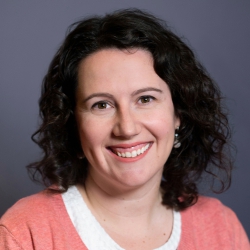 Lauren Atlas, Ph.D.
Lauren Atlas, Ph.D., received her B.A. in psychology from The University of Chicago in 2003 and her Ph.D. in psychology in 2011 from Columbia University, where she studied under the mentorship of Dr. Tor D. Wager. Her doctoral work combined functional magnetic resonance imaging, experimental psychology, and psychopharmacology to examine the mechanisms by which beliefs and expectations influence pain and its modulation. Her dissertation, "Brain Mechanisms of Expectancy Effects on Pain Experience," was awarded with distinction. Dr. Atlas's postdoctoral research was conducted in Dr. Elizabeth A. Phelps's laboratory at New York University, where she extended computational models of decisionmaking to isolate components of expectancy and to understand how these components influence physiological and neural markers of aversive learning. In July 2014, Dr. Atlas joined the National Institutes of Health as investigator and chief of the Section on Affective Neuroscience and Pain at NCCIH. She also holds joint appointments with two other institutes at NIH–National Institute of Mental Health and National Institute on Drug Abuse. Her laboratory uses a multimodal approach to investigate how expectations and learning influence pain and emotion and how these factors influence clinical outcomes.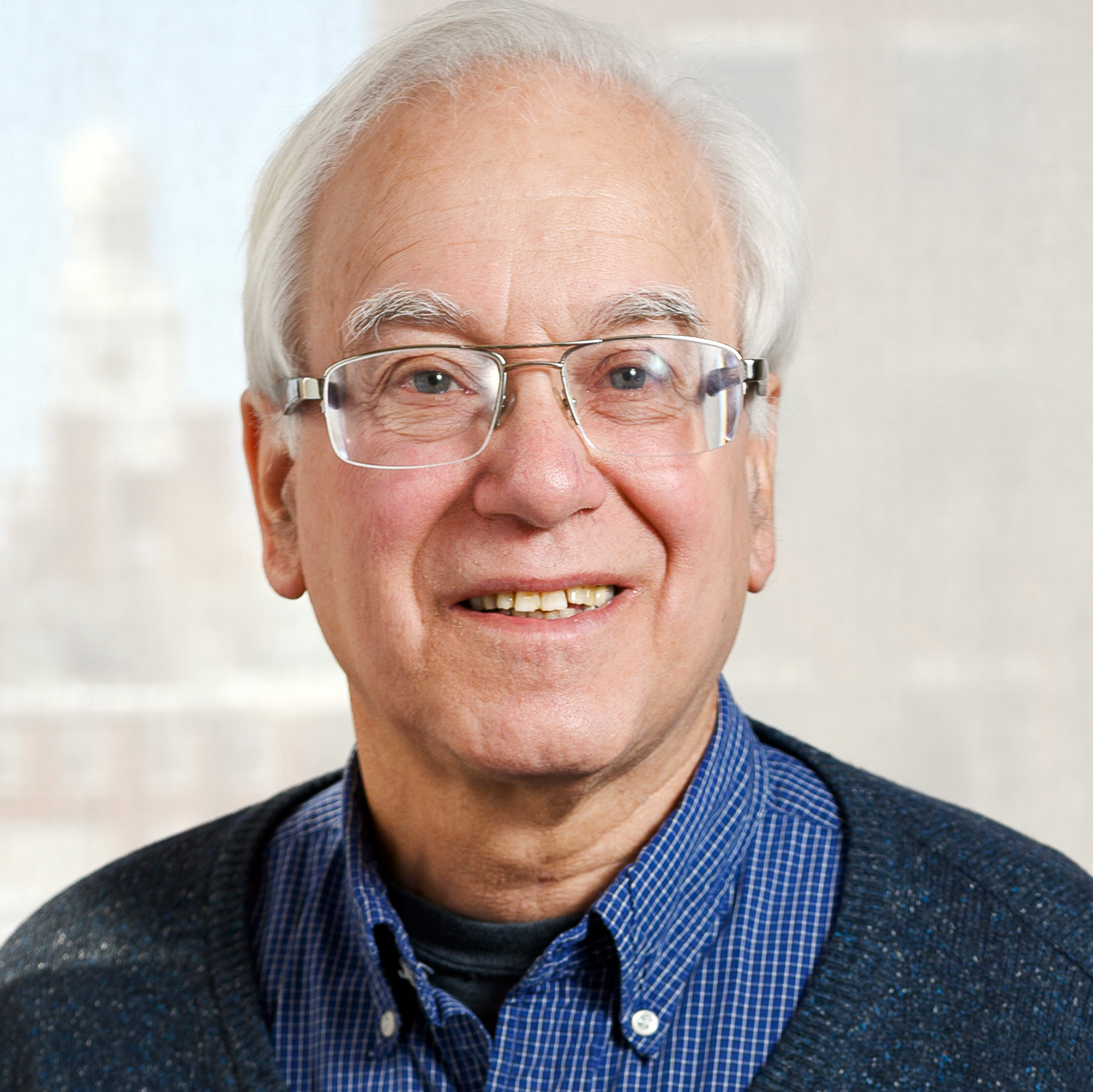 Martin Blaser, M.D.
Martin Blaser, M.D., holds the Henry Rutgers Chair of the Human Microbiome at Rutgers University, where he also serves as professor of medicine and microbiology and as Director of the Center for Advanced Biotechnology and Medicine. Previously, he served as Chair of the Department of Medicine at New York University. A physician and microbiologist, Dr. Blaser has been studying the relationships we have with our persistently colonizing bacteria. His work over 30 years focused on Campylobacter species and Helicobacter pylori, which also are model systems for understanding the interactions of residential bacteria with their hosts. Over the last 20 years, he has also been actively studying the relationship of the human microbiome with health and important diseases including asthma, obesity, diabetes, and cancer. Dr. Blaser has served as the advisor to many students, postdoctoral fellows, and junior faculty, and as President of the Infectious Diseases Society of America, Chair of the Board of Scientific Counselors of the National Cancer Institute, and Chair of the Advisory Board for Clinical Research of the National Institutes of Health. He currently serves as Chair of the Presidential Advisory Council for Combatting Antibiotic Resistant Bacteria. He was elected to the National Academy of Medicine and the American Academy for Arts and Sciences. He holds 28 U.S. patents and has authored over 580 original articles. He wrote Missing Microbes, a book targeted to general audiences, now translated into 20 languages.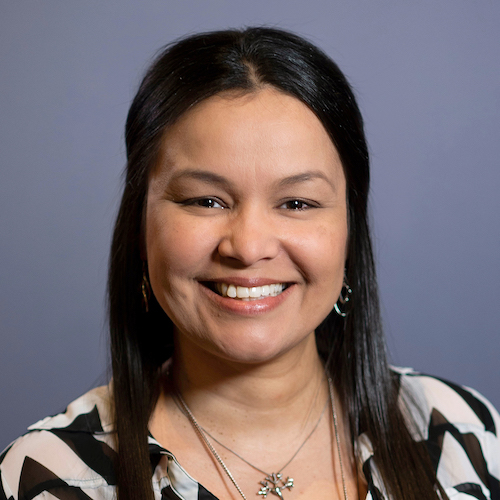 Yarimar Carrasquillo, Ph.D.
Yarimar Carrasquillo, Ph.D., joined the Pain and Integrative Neuroscience Branch of NCCIH at the National Institutes of Health as an investigator in 2014. In her lab, Dr. Carrasquillo directs a multifaceted, multidisciplinary research program focused on delineating the anatomical, molecular, and cellular mechanisms that underlie pain perception and modulation. Dr. Carrasquillo received her B.S. in biology from the University of Puerto Rico, Rio Piedras and her Ph.D. in neuroscience from Baylor College of Medicine. She started her scientific career by studying the molecular basis of learning and memory as a Minority Biomedical Research Support Program (MBRS) Undergraduate Trainee in the lab of Dr. Sandra Peña de Ortiz. She continued studying the neural mechanisms underlying behavior during her graduate training in the lab of Dr. Robert W. Gereau at Baylor College of Medicine. Her graduate work revealed critical roles for the amygdala in the modulation of persistent pain and also demonstrated that the extracellular signal regulated kinase plays a role in this process. Her postdoctoral studies in the lab of Dr. Jeanne Nerbonne at Washington University School of Medicine revealed previously unappreciated molecular and functional diversity of repolarizing voltage-gated K+ currents in central neurons.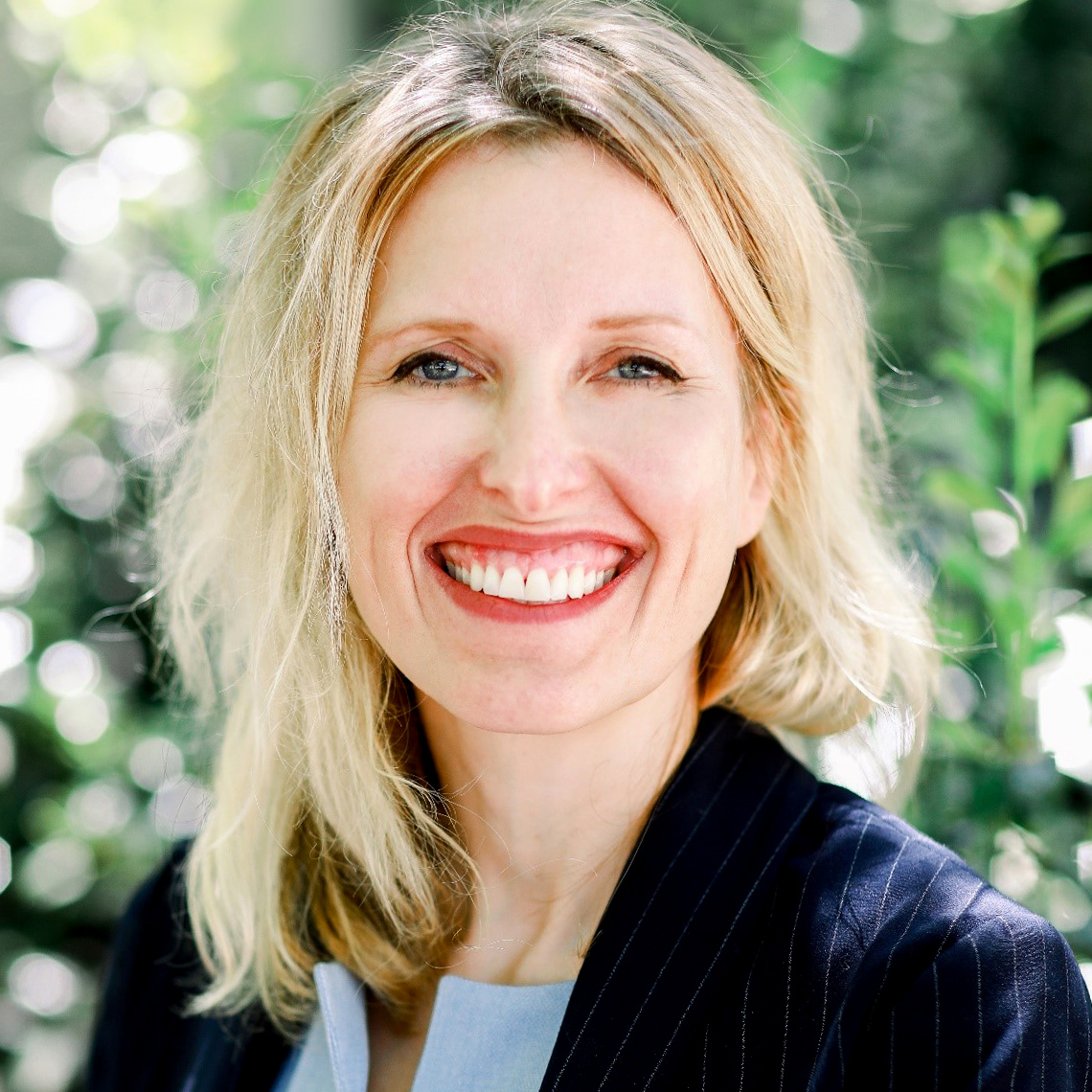 Nadja Cech, Ph.D.
Nadja Cech, Ph.D., is Patricia A. Sullivan Distinguished Professor of Chemistry at the University of North Carolina at Greensboro. She applies her expertise in mass spectrometry to solve challenging problems in natural products research, largely supported with funding from the National Institutes of Health (NCCIH). Work in the Cech group focuses on the development of strategies to understand synergy and complexity in the biological activity of botanical extracts. Dr. Cech's interests in this area stem from a long history of involvement in alternative medicine; her family owns and operates one of the largest medicinal herb seed companies in the country, and she spent her childhood working on their farm. Dr. Cech supervises a research group of 16 students and postdoctoral research associates. She is the recipient of the 2011 Jack L. Beal Award for Best Paper in the Journal of Natural Products by a Young Investigator, and the 2017 Thomas Norwood Award for Undergraduate Research Mentorship. Dr. Cech is a member of the research team for the NCCIH-funded Center of Excellence for Natural Product Drug Interaction Research and Codirector of the Medicinal Chemistry Collaborative.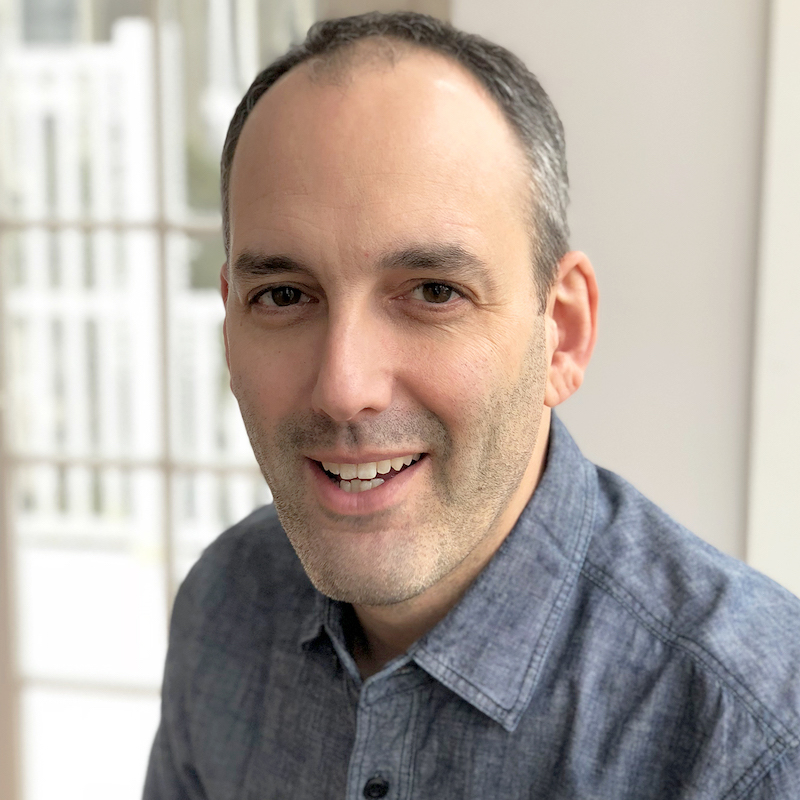 Alexander Chesler, Ph.D.
Alex Chesler, Ph.D., received his degrees from Bard College (B.A., 1995) and Columbia University (Ph.D., 2005). His graduate study, in the laboratory of Dr. Stuart Firestein, was focused on the function and development of olfactory sensory neurons. He did his postdoctoral training in the laboratory of Dr. David Julius at the University of California, San Francisco, where he combined physiological, anatomical, and behavioral approaches to study the pharmacology of somatosensory neurons. He joined the National Institutes of Health intramural pain program (NCCIH) in 2013, where his laboratory now employs multidisciplinary approaches to study how sensory stimuli (such temperature, touch, and environmental irritants) are detected and encoded by the somatosensory system.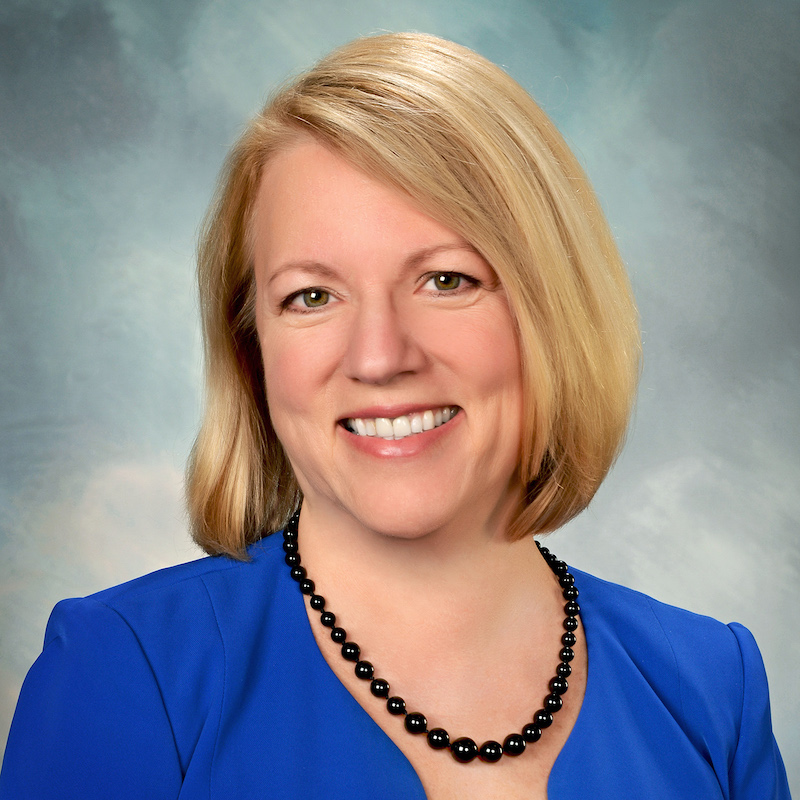 Christine Goertz, D.C., Ph.D.
Christine Goertz, D.C., Ph.D., is the Chief Executive Officer of the Spine Institute for Quality (Spine IQ). She is also an Adjunct Associate at the Department of Orthopaedic Surgery, Duke University Medical Center, and Adjunct Professor in the Department of Epidemiology, College of Public Health, at the University of Iowa. Prior to joining Spine IQ, she was Vice Chancellor of Research and Health Policy at Palmer College of Chiropractic for 11 years. Dr. Goertz received her Doctor of Chiropractic (D.C.) degree from Northwestern Health Sciences University in 1991 and her Ph.D. in Health Services Research, Policy and Administration from the School of Public Health at the University of Minnesota in 1999. Her 25-year research career has focused on working with multidisciplinary teams to design and implement clinical and health services research studies designed to increase knowledge regarding the effectiveness and cost of complementary and integrative health care delivery. She has extensive experience in the administration of Federal grants, both as a principal investigator and as a program official at the National Institutes of Health (NIH). Dr. Goertz has received nearly $32M in Federal funding as either principal investigator or coprincipal investigator, primarily from NIH and the Department of Defense, and has authored or coauthored more than 100 peer-reviewed papers. Her primary area of focus is the investigation of patient-centered nonpharmacologic treatments for spine-related disorders. Dr. Goertz is a former member of the National Advisory Council for Complementary and Integrative Health and currently serves on the Board of Governors for the Patient Centered Outcomes Research Institute (PCORI), where she has assumed numerous leadership roles. In September 2019 Dr. Goertz was appointed to a 3-year term as Chair of the PCORI Board by the Comptroller General of the United States.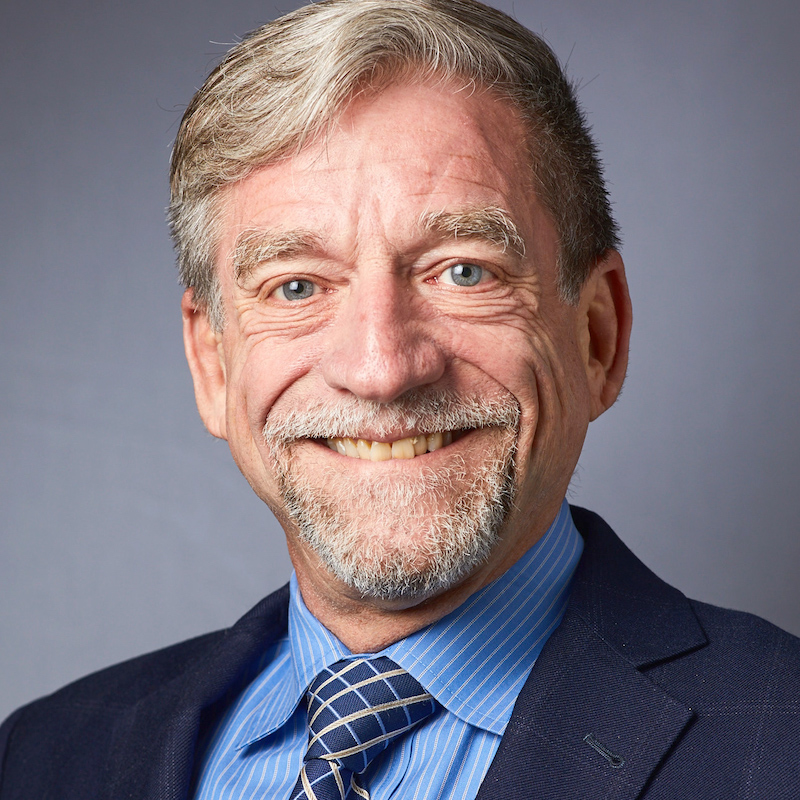 Robert Kerns, Ph.D.
Robert Kerns, Ph.D., is professor of psychiatry, neurology, and psychology at Yale University. He is one of three directors of the Yale-based National Institutes of Health (NIH)‒Department of Defense (DoD)‒Department of Veterans Affairs (VA) Pain Management Collaboratory Coordinating Center. He recently retired from VA Connecticut Healthcare System (VACHS) and service to the VA following a nearly 38-year career, during which he served as VACHS Chief of Psychology (1987-2008) and founding Director of the Pain Research, Informatics, Multimorbidities and Education (PRIME) Center of Innovation (2008-2016) and as VA National Program Director for Pain Management (2006-2013). He received his bachelor's degree in psychology from West Virginia University in 1974 and his doctorate in bioclinical psychology from Southern Illinois University in 1980. He is a fellow of the American Psychological Association and of the Society of Behavioral Medicine, and he has held leadership positions in these and other professional and scientific societies.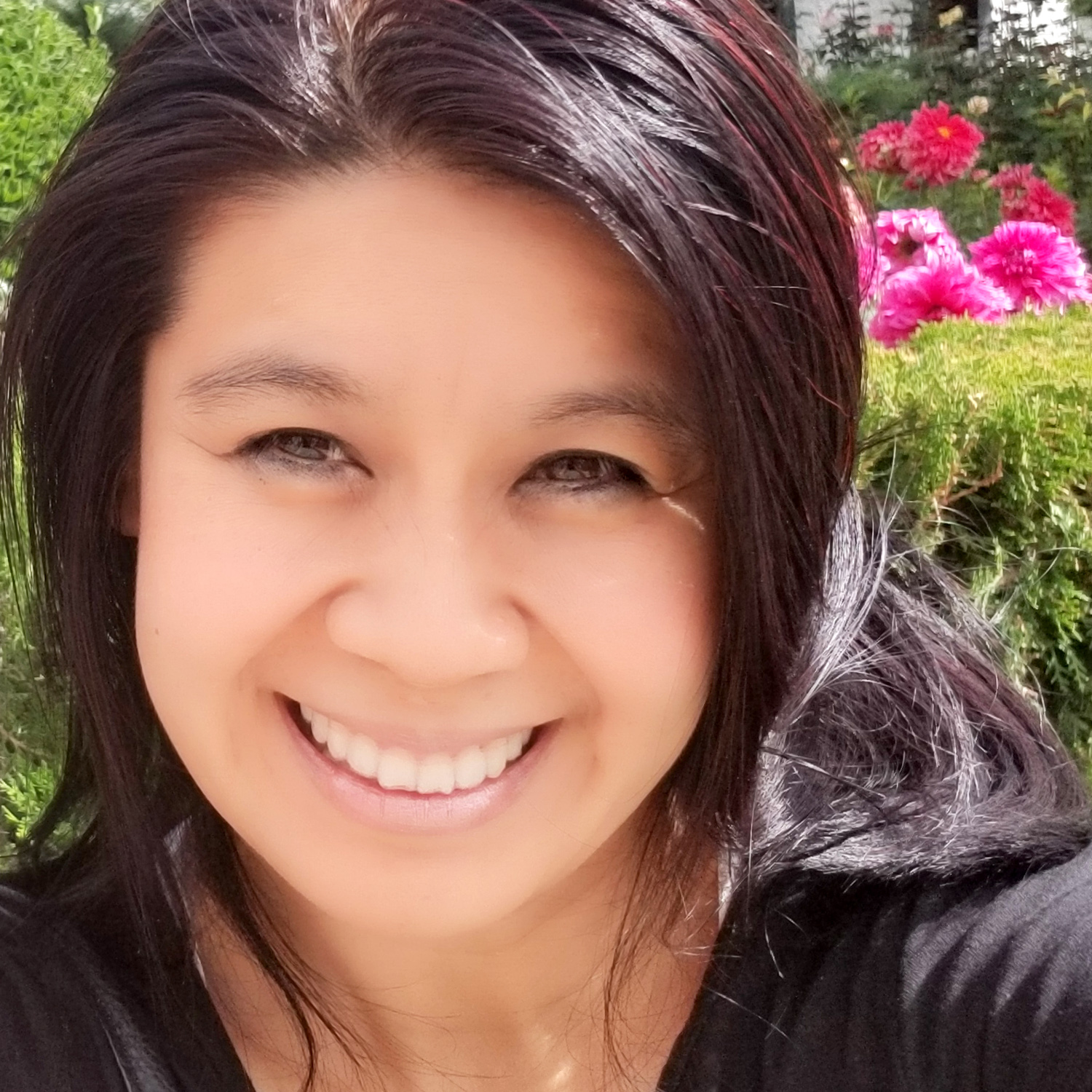 Jiang-Ti Kong, M.D.
Jiang-Ti Kong, M.D., specializes in the treatment of chronic pain syndromes with expertise in the clinical management and scientific investigation of low-back pain and fibromyalgia. In addition to teaching and practicing conventional pain management, Dr. Kong also leads the acupuncture service at the Stanford Pain Management Center, offering effective treatment alternatives for patients suffering from back pain, neck pain, joint pain, headaches, and complex regional pain syndrome. Dr. Kong has developed a strong interest in the interdisciplinary study of chronic pain mechanisms and alternative treatment modalities such as acupuncture. She currently leads two National Institutes of Health‒funded projects investigating the mechanisms of electroacupuncture for the treatment of chronic low-back pain.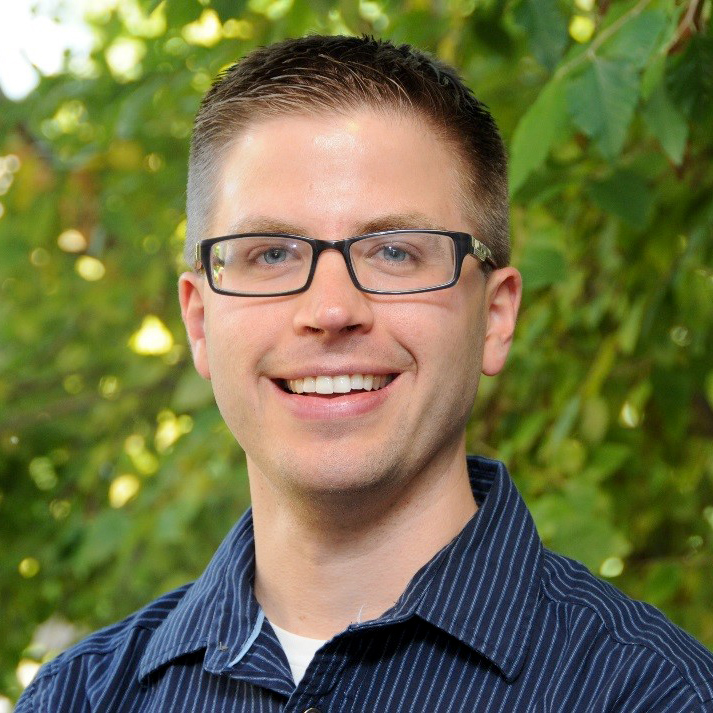 Brent Leininger, D.C., M.S.
Brent Leininger, D.C., M.S., is an assistant professor in the Integrative Health & Wellbeing Research Program at the Earl E. Bakken Center for Spirituality & Healing at the University of Minnesota. He is a past recipient of a Ruth L. Kirschstein National Research Service Award postdoctoral fellowship (F32) and is currently supported by a K01 career development award through NCCIH. His research focuses on the clinical and cost-effectiveness of nonpharmacologic approaches for the management of musculoskeletal pain. In addition to performing economic evaluations, he has been involved in the design, implementation, analysis, and reporting of numerous clinical trials and systematic reviews investigating the impact of integrative therapies on health among a variety of populations.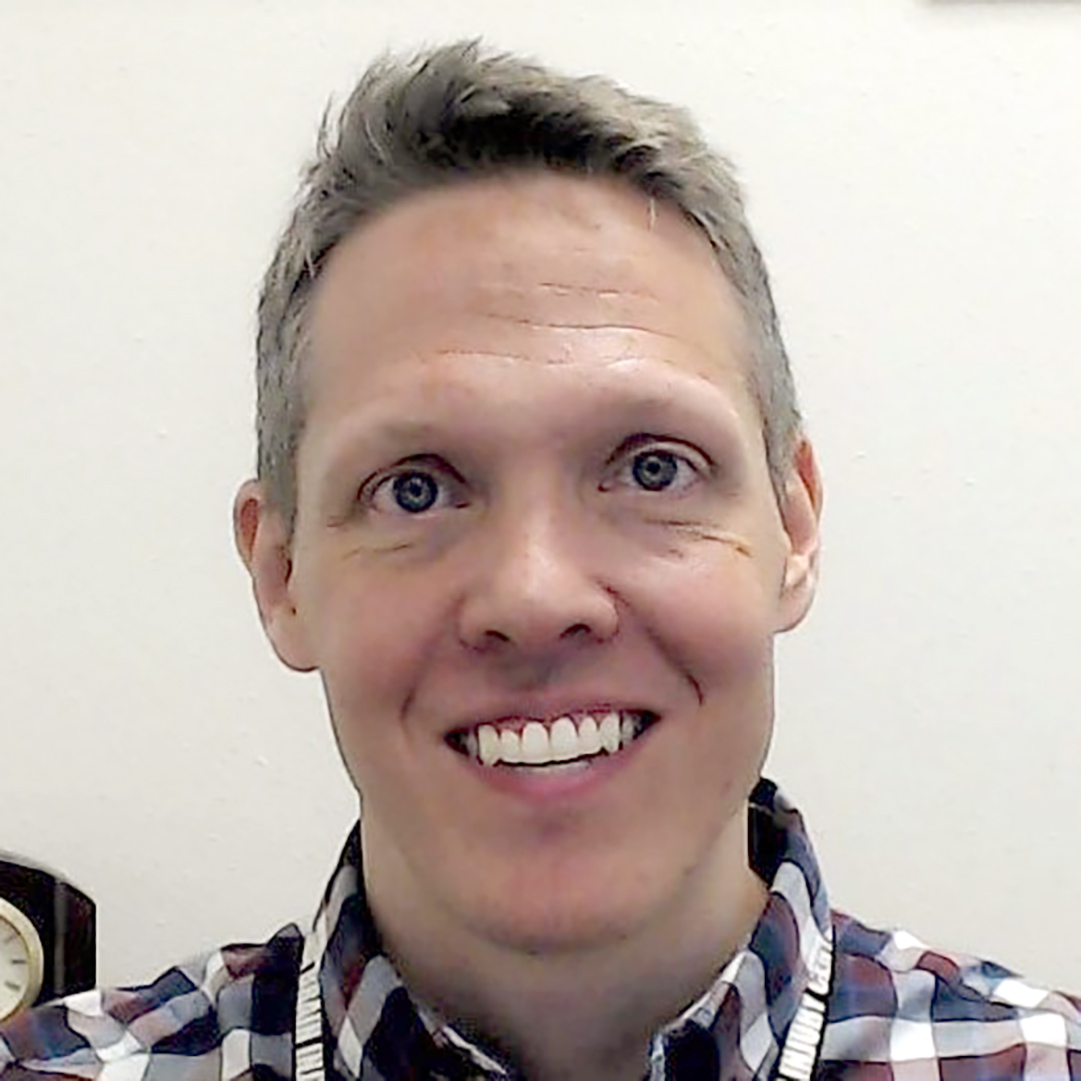 Donald McGeary, Ph.D., A.B.P.P.
Donald McGeary, Ph.D, A.B.P.P., is a clinical psychologist and associate professor in the Departments of Rehabilitation Medicine and Psychiatry at the University of Texas (UT) Health Science Center San Antonio. Dr. McGeary received his B.A. in psychology from UT Austin in 1999, where he completed his honors thesis under the mentorship of Dr. James Pennebaker. He subsequently entered the Clinical Psychology Ph.D. program at the UT Southwestern Medical Center, where he was mentored in pain management by Dr. Robert Gatchel and received his Ph.D. in 2003. Dr. McGeary completed his American Psychological Association‒accredited postdoctoral fellowship in clinical health psychology through the United States Air Force at Lackland Air Force Base (AFB) in 2004 and later joined the faculty of Wilford Hall Medical Center at Lackland AFB, where he eventually directed the Clinical Health Psychology Fellowship until 2010. From 2010 to 2011, Dr. McGeary took a position with the Warrior Resiliency Program under the U.S. Army Southern Regional Medical Command (now Regional Health Command–Central) directing the first Trauma, Risk, and Resiliency postdoctoral fellowship in the military. In 2011, Dr. McGeary was recruited to the UT Health Science Center San Antonio, where he now serves as the Vice Chair for Research in the Department of Rehabilitation Medicine, Vice Chair for the joint health science center and Department of Veterans Affairs (VA) institutional review board, and member of the Council of Principal Investigators. Throughout his career, Dr. McGeary has maintained a portfolio of research focused on pain management in military service members and veterans with a specific focus on polytrauma. He has published over 50 peer-reviewed manuscripts on this topic and has been a principal or coprincipal investigator on numerous Federally funded research studies including studies funded through NCCIH and Congressionally Directed Medical Research Programs (CDMRP). Dr. McGeary maintains active research in collaboration with multiple military and VA research consortia including the Consortium to Alleviate PTSD and the National Institutes of Health‒VA‒Department of Defense Pain Management Collaboratory. In 2019, he was designated as the Programmatic Chair of the CDMRP's Chronic Pain Management Research Program.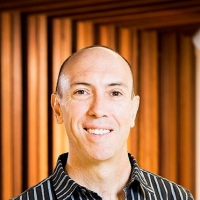 Lorimer Moseley, Ph.D.
Lorimer Moseley, Ph.D., is a clinical pain scientist, educator, and clinician, with a longstanding interest in understanding, preventing, and treating persistent pain. He has published 330 research articles and 5 books. He is internationally renowned for his innovative and rigorous pain research, science communication, and patient advocacy. He has won the International Association for the Study of Pain's Clinical Science Prize, the Australian Government's most prestigious prize for Innovation and Potential Transformation in Medical or Health Research, the American Pain Society's Prize for Public Service, and awards from government, professional society, or consumer advocacy groups in 12 other countries. He is an Honorary Fellow of the Australian Faculty of Pain Medicine, Fellow of the Australian Academy of Health & Medical Science, and Honored Member of the Australian Physiotherapy Association.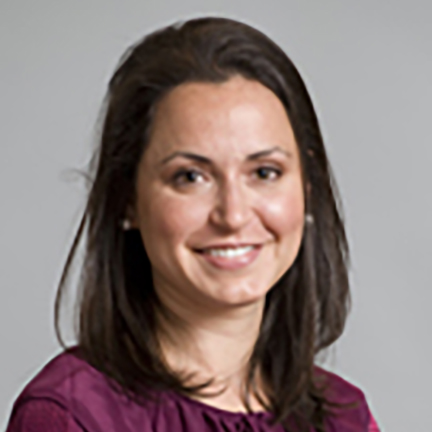 Maren Nyer, Ph.D.
Maren Nyer, Ph.D., is the Director of Yoga Studies and the Associate Director of the Research Coordinator Program at the Depression Clinical and Research Program (DCRP), Massachusetts General Hospital (MGH). She is an assistant professor of psychiatry at Harvard Medical School (HMS). Her research interests include the treatment of mood disorders and associated symptoms, specifically developing and evaluating innovative and complementary and integrative treatments for depression. She completed her predoctoral psychology internship at MGH/HMS. After that, she worked as a postdoctoral fellow at the DCRP, until obtaining a staff position in September 2012. She holds a B.A. in psychology from Cornell University and a Ph.D. in clinical psychology from the University of Virginia.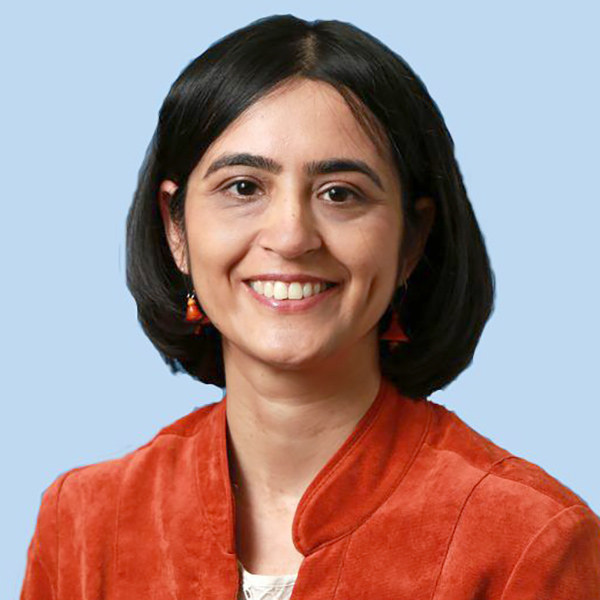 Medha Pathak, Ph.D.
Medha Pathak, Ph.D., is an assistant professor in the Department of Physiology & Biophysics, University of California, Irvine (UCI) School of Medicine, and a faculty member at UCI's Sue and Bill Gross Stem Cell Research Center. She obtained her doctoral degree from the University of California, Berkeley and did postdoctoral work at Harvard Medical School and UCI. Her lab uses a multidisciplinary approach, combining ideas and techniques from ion channel biophysics, cell biology, optical imaging, stem cell biology, and bioengineering to understand how mechanical forces shape neural processes. She is a recipient of the Helen Hay Whitney postdoctoral fellowship, the National Institutes of Health Director's New Innovator Award and the Howard Hughes Medical Institute Gilliam Fellowship for Advanced Study.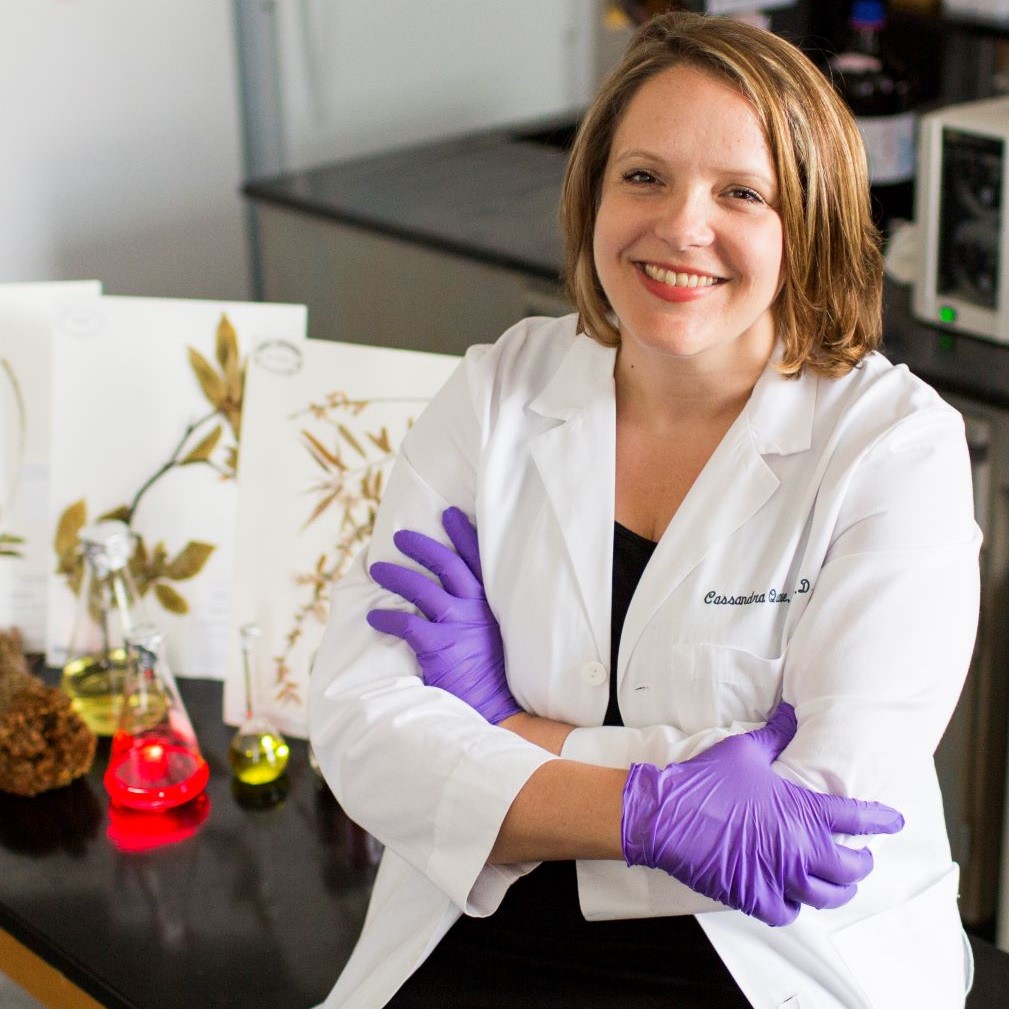 Cassandra Quave, Ph.D.
Cassandra Quave, Ph.D., is Curator of the Emory University Herbarium and assistant professor of dermatology and human health at Emory University, where she leads antibiotic drug discovery research initiatives and teaches undergraduate courses on medicinal plants, food, and health. Trained as a medical ethnobotanist, she focuses her research on the documentation and biochemical analysis of botanical remedies used in the traditional treatment of infectious and inflammatory skin disease. She earned her B.S. in biology and anthropology from Emory University in 2000 and her Ph.D. in biology from Florida International University in 2008, and completed postdoctoral fellowships in microbiology at the University of Arkansas for Medical Sciences (2009-2011) and human health at Emory University (2012). Her research has been supported by the National Institutes of Health (T32, F31, F32, R01, R21), industry contracts, and philanthropy. To date, she has authored more than 60 publications and 2 edited books, and she holds 6 patents. She uses her podcast "Foodie Pharmacology" to engage with the public on the topics of food, health, and the food-medicine continuum. Dr. Quave is the cofounder and CEO/CSO of PhytoTEK LLC, a drug discovery company dedicated to developing solutions from botanicals for the treatment of recalcitrant antibiotic-resistant infections. She is a past president of the Society for Economic Botany, an international society with the mission of fostering research and education on the past, present, and future uses of plants by people. She is a fellow of the Explorers Club and a recipient of the Emory Williams Teaching Award and Charles Heiser, Jr. Mentor Award. Her research has been profiled in the New York Times Magazine, BBC Focus, National Geographic Magazine, Brigitte Magazin, National Geographic Channel, National Public Radio, and several major news outlets including the Washington Post, The Telegraph, CBS News, and NBC News. Her science memoir, The Plant Hunter, is expected to release in late 2020 with Viking Press/Penguin Random House.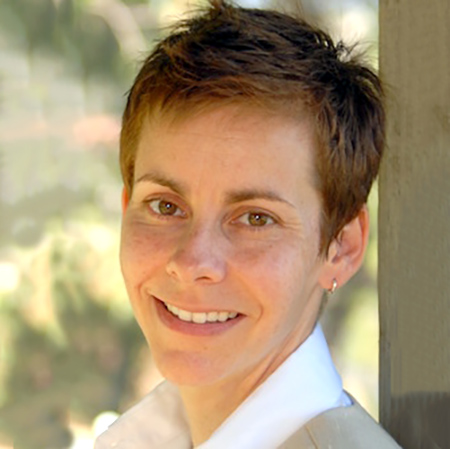 Amanda Shallcross, N.D., M.P.H.
Amanda Shallcross, N.D., M.P.H., is an assistant professor and Director of the MINDS (Mindfulness & Integrative Interventions for Depression, Disease and Stress) Research Lab at NYU School of Medicine. Her research focuses on developing, adapting, and testing scalable mindfulness-based interventions to improve depression outcomes in medical outpatients with a range of chronic diseases. Her work has been supported by F32 and K23 awards from NCCIH.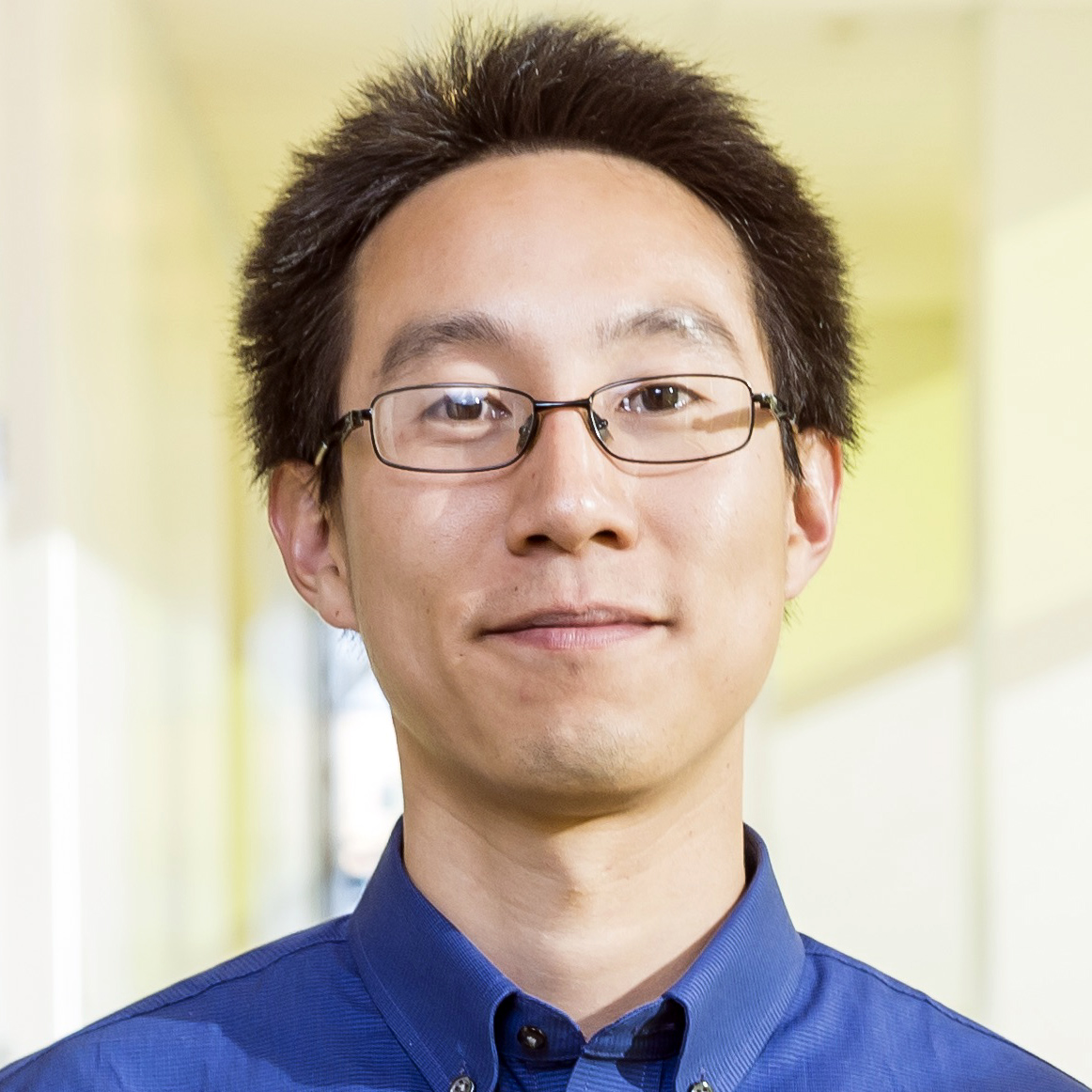 Patrick Shih, Ph.D.
Patrick Shih, Ph.D., is an assistant professor at the University of California, Davis and Director of Plant Biosystems at the Joint BioEnergy Institute (Lawrence Berkeley National Laboratory). He received a B.S. in microbiology and B.A. in political science from the University of California, San Diego. Dr. Shih then received a Ph.D. in plant biology from the University of California, Berkeley, where he studied the evolution of photosynthesis with Kris Niyogi and Cheryl Kerfeld. As a postdoc, he worked with Dominique Loque, Jay Keasling, and Beth Sattely on developing plant synthetic biology to enable complex metabolic engineering efforts. The Shih lab is interested in utilizing synthetic biology to expand understanding of plant metabolism and engineer applications in agriculture, human health, and sustainability.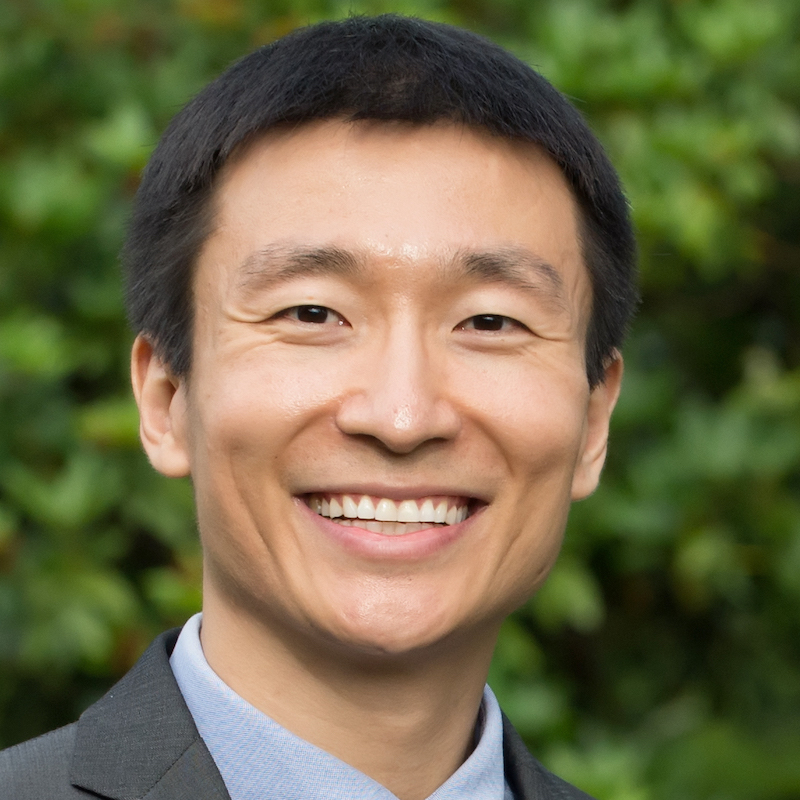 Zirui Song, M.D., Ph.D.
Zirui Song, M.D., Ph.D., is a physician and health economist at Harvard Medical School and Massachusetts General Hospital. Dr. Song's work as a faculty member in the Department of Health Care Policy examines policy approaches to slow health care spending and improve the value of care, including alternative payment models, changes in provider prices, the financing of Medicare Advantage, and workplace wellness programs. Dr. Song teaches health policy and economics at Harvard and codirects the Harvard Medical School external education course on employee health benefits purchasing. His work has been recognized by AcademyHealth, the American College of Physicians, the Society of General Internal Medicine, and Forbes magazine. Dr. Song has worked on Medicare Advantage payment policy at the U.S. Department of Health and Human Services. He has also served as a visiting fellow at the Health Policy Commission in Massachusetts and a special guest in the Center for Social and Economic Dynamics at The Brookings Institution. Dr. Song received his M.D., magna cum laude, and Ph.D. in health policy (economics) from Harvard University. He completed his residency training at Massachusetts General Hospital, where he currently practices internal medicine.