Caring for our Military: Considering Nondrug Therapies for Pain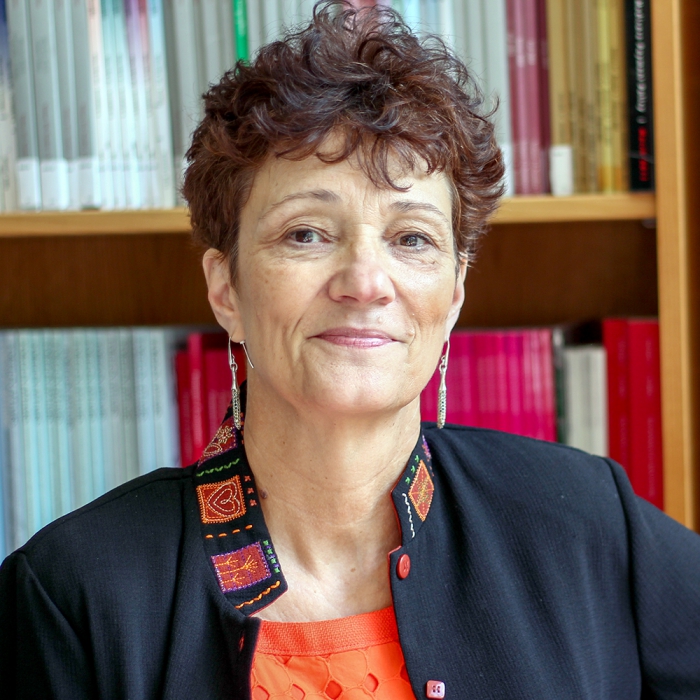 Speaker: Mary Jo Larson, Ph.D., M.P.A.
Senior Scientist, The Heller School for Social Policy and Management
Brandeis University
Date: June 4, 2018 - 11:00 a.m. ET to 12:00 p.m. ET
Lipsett Amphitheater, Building 10, NIH Main Campus
Mary Jo Larson, Ph.D., M.P.A., will provide an introduction to the U.S. Military Health System and the treatment of pain in that setting, including recent innovations. Trends include movement toward a culture of pain awareness, expanded use of nondrug treatments, and a full continuum of best-practice pain services. These changes are in line with the report of the Pain Management Task Force convened in 2009 by the U.S. Army Surgeon General, which provided more than 100 recommendations on a holistic, multidisciplinary, and multimodal strategy to manage pain. Dr. Larson will also discuss her research study funded by the National Center for Complementary and Integrative Health (NCCIH) on the characteristics and clinical needs of U.S. Army soldiers returning from deployments, the types of treatments (drug and nondrug) that they receive, and the associated outcomes. 
Learning Objectives:
Identify at least three recent innovations in the Military Health System to improve the care of patients with pain. 
Describe the evolution from 2009 to 2014 of health care utilization among soldiers treated for pain.
Describe several results of studies on integrative care modalities in relation to outcomes relevant to the military.  
Mary Jo Larson, Ph.D., M.P.A, senior scientist at the Heller School for Social Policy and Management at Brandeis University, has devoted her career to research on improving health care systems. Recently, she has been studying systems that care for military members and their families who are affected by behavioral health conditions or chronic pain. Her aim is to develop and evaluate interventions to improve access to effective care-e.g., by educating health care providers in the use of evidence-based treatment-and to evaluate care costs and utilization under different service delivery models.
The funders of Dr. Larson's research have included NCCIH, the National Institute on Drug Abuse, the National Institute on Alcohol Abuse and Alcoholism, the Substance Abuse and Mental Health Services Administration, and the U.S. Department of Defense. Her projects have included studies of military spouses and children, including health changes associated with a military member's deployment, and development of a large, longitudinal database on the clinical needs and health services of U.S. soldiers who have returned home after combat deployment. Dr. Larson served as a member of two committees of the National Academy of Medicine, which authored Substance Abuse Disorders in the U.S. Armed Forces and Preventing Psychological Disorders in Service Members and Their Families: An Assessment of Programs. She holds a Ph.D. with a concentration in mental health services research from the Heller School for Advanced Studies in Social Welfare, Brandeis University, and an M.P.A. from the John F. Kennedy School of Government, Harvard University.