The NIH Pain Seminar Series, sponsored by the NIH PAIN Special Interest Group, features presentations by national leaders in the field of pain. Seminars highlight research conducted on model organisms at the behavioral, molecular, cellular and systems levels, as well as brain imaging work in patients and healthy volunteers. Our goal is to provide a forum where NIH researchers from different backgrounds can openly exchange their ideas and perspectives as well as discuss the latest technical approaches for the study of pain.
Fellows Pain SIG Seminar Meeting with the speakers: As part of the Pain Seminar Series, NIH trainees are invited to meet with speakers following the seminar. This is a great opportunity for trainees to network and learn more about the speaker and their affiliated institution. All trainees are welcome to attend and actively participate. For more information or to ask questions, please contact Helena Ahn (helena.ahn@nih.gov) or Jinhee Wang (jinhee.wang@nih.gov).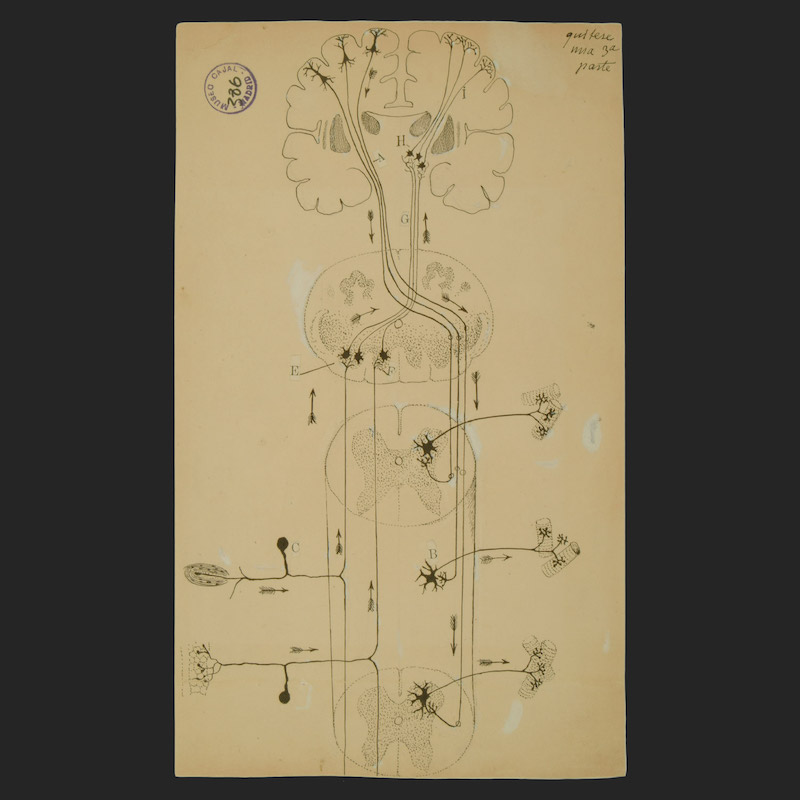 Cajal Legacy. Instituto Cajal (CSIC), Madrid
Upcoming events
Currently, NIH is urging that all large meetings and symposia that are not mission critical and are scheduled to be held at NIH facilities or organized by NIH either be held virtually using tele/videoconferencing services, postponed, or canceled. We will let you know about rescheduled events and online viewing options as plans are made.
Only NIH staff are allowed to participate. Contact Jinhee Wang to register (jinhee.wang@nih.gov).
May 13, 2021 - 9:00 a.m. ET to 10:00 a.m. ET
Teaching the Brain to Fear
June 10, 2021 - 12:00 p.m. ET to 1:00 p.m. ET
The Importance of Expectation in Pain: Experimental Modeling in Humans
Subscribe to the Pain SIG Email
If you would like to receive e-mail announcements about the NIH Pain Seminar Series, please email Belinda Davis and Jinhee Wang.