Transforming Veterans' Health: Implementing a Whole Health System of Care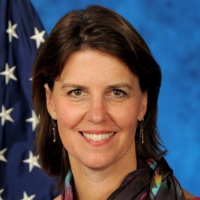 Speaker: Tracy W. Gaudet, M.D.
Executive Director, Office of Patient Centered Care and Cultural Transformation
Veterans Health Administration, U.S. Department of Veterans Affairs
Date: November 29, 2018 - 10:00 a.m. ET to 11:00 a.m. ET
Lipsett Amphitheater, Building 10, NIH Campus, Bethesda, MD.
There are many challenges facing the American health care system, including the system that cares for our military veterans. One key issue may be the "disease-driven approach to care" (National Academy of Medicine). Could we approach health care differently? 

The U.S. Department of Veterans Affairs (VA) has been attempting to answer this question by designing and implementing a new, whole health, patient-centered model of care. VA facilities have been exploring what it takes to shift from a system designed around points of medical care pirmarily focused on disease management to one based on a partnership across time focused on whole health. 
This "Whole Health System" was initially deployed at 18 VA flagship facilities. The concept includes conventional treatment, self-empowerment, a personalized health plan, self-healing, self-care, and nondrug complementary and integrative therapies. The system also provides opportunities to research the effectiveness of health services. Dr. Tracy Gaudet of the VA will discuss her agency's journey to and with this new model, which also shows exciting potential for the Nation.
This event is a Stephen E. Straus Distinguished Lecture in the Science of Complementary Therapies. The lecture is supported by the Foundation for the National Institutes of Health with a generous gift from Bernard and Barbro Osher.
Tracy W. Gaudet, M.D., is the inaugural executive director of the Veterans Health Administration's (VHA) Office of Patient Centered Care and Cultural Transformation, at the VA. Previously, she was executive director of Duke Integrative Medicine, part of Duke University Health System, and founding executive director of the University of Arizona Program in Integrative Medicine.
Dr. Gaudet received her M.D. degree from Duke University School of Medicine and her B.A. in psychology and sociology from Duke University. She completed her medical residency in obstetrics and gynecology at the University of Texas Health Sciences Center, San Antonio, and today regularly teaches and writes for the American College of Obstetricians and Gynecologists.
A recognized leader in health care transformation, Dr. Gaudet has been featured in national media, including in the PBS special "The New Medicine," as a "Game Changer" in Fortune, and as one of the "Top 25 Women in Healthcare" in Modern Healthcare. In 2013, she was a recipient of the Bravewell Leadership Award for her significant contributions to advancing the field of medicine. Dr. Gaudet is author of the books Consciously Female: How to Listen to Your Body and Your Soul for a Lifetime of Healthier Living, and Body, Soul, and Baby: A Doctor's Guide to the Complete Pregnancy Experience, from Preconception to Postpartum, as well as numerous book chapters and journal articles.
Related Resources