Why We Need a Pain Revolution: From Science to Practice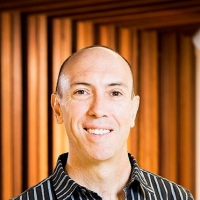 Speaker: Lorimer Moseley, Ph.D.
Professor of Clinical Neurosciences and Chair in Physiotherapy School of Health Sciences
University of South Australia
Date: September 23, 2019 - 09:15 a.m. ET
Bldg 10, Lipsett Amphitheater, NIH Campus Bethesda Maryland
By any metric, persistent pain is one of the most burdensome health problems we face. It is associated with increased risks of depression, cancer, cardiovascular disease, and stroke and is a key player in what is now recognized as a devastating opioid problem. In this talk, Dr. Moseley will present the science and sentiment underlying six target concepts that are at the heart of the Pain Revolution, a community pain education and capacity-building program focusing on rural and regional Australia. He will argue that best practice recommendations—education, active and psychological therapies, and self-management skills—make absolutely no sense according to dominant models of pain, but are completely sensible according to contemporary models that emphasize pain's biopsychosociality and our remarkable "bioplasticity." Dr. Moseley will bring his usual mix of scientific rigor, metaphor, and humor to the complex, very serious, and altogether exciting subject of pain.
This Stephen E. Straus Distinguished Lecture in the Science of Complementary Therapies will be held as part of "NCCIH at 20: A Catalyst for Integrative Health Research."  
Lorimer Moseley, Ph.D., is a clinical pain scientist, educator, and clinician, with a longstanding interest in understanding, preventing, and treating persistent pain. He has published 330 research articles and 5 books. He is internationally renowned for his innovative and rigorous pain research, science communication, and patient advocacy. He has won the International Association for the Study of Pain's Clinical Science Prize, the Australian Government's most prestigious prize for Innovation and Potential Transformation in Medical or Health Research, the American Pain Society's Prize for Public Service, and awards from government, professional society, or consumer advocacy groups in 12 other countries. He is an Honorary Fellow of the Australian Faculty of Pain Medicine, Fellow of the Australian Academy of Health & Medical Science, and Honored Member of the Australian Physiotherapy Association.
Related Resources