NCCIH Resources for Research Training and Career Development
One of NCCIH's primary strategic goals is to "Support research training and career development opportunities to increase the number and quality of scientists trained to conduct rigorous, cutting-edge research on complementary and integrative practices." In pursuit of this goal, NCCIH offers many research training and career development funding opportunities, along with other resources for students, postdoctoral students, and junior faculty. As the NCCIH Training Officer, I plan to write regularly on this blog and update you about training opportunities and resources.
NCCIH spends a little over 7 percent of our extramural budget on funding training awards for pre- and postdoctoral researchers, as well as mentored career development awards for junior and midcareer faculty. This commitment is slightly above the average of 6 percent at all NIH Institutes and Centers. Through administrative supplements to NCCIH-supported research grants, NCCIH also supports research experiences for complementary health practitioners, individuals from diverse backgrounds, and those seeking re-entry to biomedical research. You can find more details about NCCIH Training and Career Development Opportunities on our Web site.
In addition to awarding grants, NCCIH supports career development for complementary and integrative health researchers in multiple ways. Last year, we held an NCCIH Fellows and Trainees Workshop on "Building a Successful Research Career Path." We invited a group of pre- and postdoctoral researchers supported on NCCIH-funded F and T awards, along with mentors and institutional training program principal investigators, to the NIH campus for a 2-day intensive workshop. The workshop's goals were to help fellows and trainees: (1) connect NIH funding opportunities across stages of their career development, (2) understand how to interact with NIH staff to develop proposals, (3) navigate the NIH review process successfully, (4) develop resilience to overcome career roadblocks, and (5) develop a plan for a successful research career. There was also time for networking with each other, as well as with staff from NCCIH and across NIH. Feedback from workshop participants was extremely positive, and we plan to hold these workshops every other year so that F fellows and T trainees have the chance to attend once during their supported time.
The NCCIH Fellows and Trainees Workshop was just the beginning! Many training and career development resources are posted on our Web site, with more to come over the coming months. In particular, I will provide more guidance on how NIH clinical trial policies impact training and career development funding opportunities in my next blog post.
I encourage you to keep your eyes open for new developments at NCCIH and more blog posts about training; consider subscribing now to receive the NCCIH Update e-newsletter and other email communications from teh Center. As always, please feel free to comment below or contact me with any questions: lanay.mudd@nih.gov.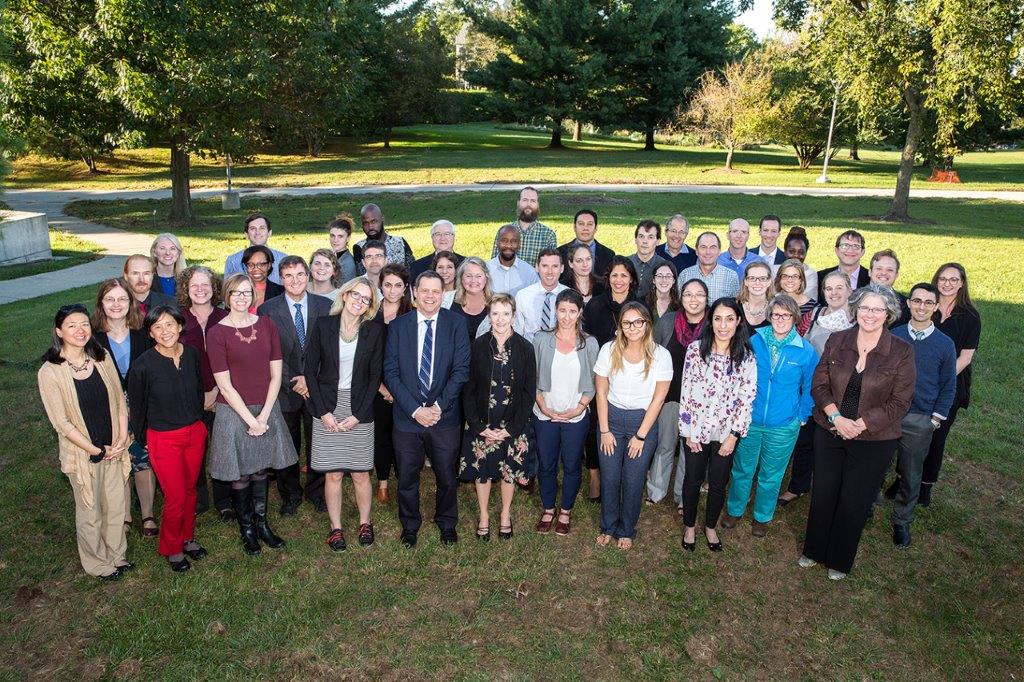 Attendees of the 2017 NCCIH Fellows and Trainees Workshop
Comments
Comments are now closed for this post.