November Lecture on Social Technologies for Predicting/Changing Health Behavior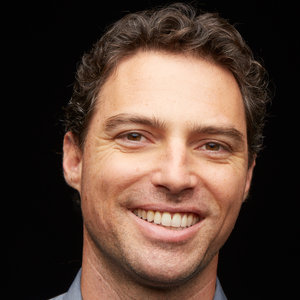 Sean D. Young, Ph.D., M.S.
The National Center for Complementary and Integrative Health (NCCIH) invites you to the virtual lecture for fall 2021 in our Integrative Medicine Research Lecture Series.
On Tuesday, November 2 from 1–2 p.m. ET, Sean D. Young, Ph.D., will present "Reading Between the Tweets: Social Technologies for Predicting and Changing Health Behavior." Dr. Young is the executive director of the University of California Institute for Prediction Technology (UCIPT) and an associate professor in the Departments of Emergency Medicine and Informatics (split appointment) at the University of California, Irvine. 
No registration is necessary to view this lecture on NIH VideoCast and Facebook Live, where it will also be archived. Our blog team asked Dr. Young a few questions about his work:
Question: What is the relevance of UCIPT's work to complementary and integrative health approaches?
Dr. Young: UCIPT's highly interdisciplinary group of researchers (across medicine, public health, psychology, computer science/engineering, policy, etc.) is aligned with the interests and needs of complementary and integrative health approaches. The data sources we explore, including social media, wearable devices, and other digital behavioral data, are typically called "non-traditional" data sources. There is a need to explore them and how they might provide new insights to improve health and well-being. UCIPT focuses on several areas directly related to NCCIH's interests, including chronic pain, opioid use disorder, and issues related to stress and general well-being.
Question: Could you give an example or two of your team's findings related to prediction of health behaviors?   
Dr. Young: We have found that digital data can help to predict people's future behaviors and outcomes, including their health behaviors and clinical diagnoses. At a county/regional level, for example, we have found that social media posts and internet searches can predict future cases of HIV and syphilis, and emergency room visits for heroin. We have also found that people's social media posts and wearable sensor data can predict their stress levels and sleep.
Question: How can new research methods in social technologies be harnessed to quickly address urgent public health problems?
Dr. Young: During the current pandemic, we have seen a tremendous increase in the use of technologies across many life and work settings. From reading books, watching movies, and playing games online to working remotely and obtaining health information through online communities and telemedicine, these technologies are augmenting and replacing many activities. Researchers and public health departments can use them to learn about and promote positive changes in people's health-related attitudes/behaviors. For example, our group's Harnessing Online Peer Education (HOPE) opioid intervention teaches peer role models how to use online communities to provide social support to people with opioid use disorder and connect them to treatment. "Hackathons" can bring together key stakeholders across fields to use crowdsourced participation in addressing public health issues. Data from technologies can also inform our understanding of health-related attitudes, behaviors, and outcomes.
Comments
Comments are now closed for this post.