Major Trial Does Not Support Use of Creatine for Early Huntington's Disease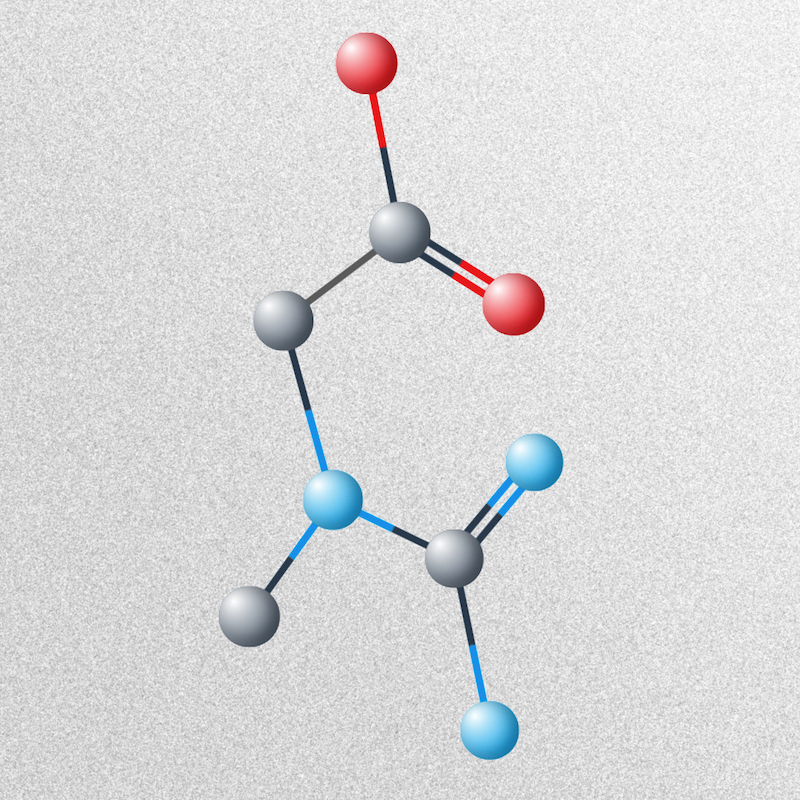 Chemical structure of creatine Credit NCCIH
The results of the Creatine Safety, Tolerability & Efficacy in Huntington's Disease (CREST-E) trial, funded by the National Institutes of Health's National Center for Complementary and Integrative Health (NCCIH) with support from the NIH Office of Dietary Supplements, were published online in the journal Neurology on July 12, 2017. The study's findings do not support the use of creatine for delaying functional decline in patients with early symptoms of Huntington's disease.
The study was stopped early, in late 2014, on the recommendation of the study's independent Data and Safety Monitoring Board (DSMB) because a planned interim analysis had indicated with high confidence that the study, if completed, would not show a beneficial effect of creatine. The DSMB did not raise any concerns about creatine's safety.
CREST-E was conducted under the leadership of Dr. Steven Hersch of Massachusetts General Hospital and Dr. Giovanni Schifitto of the University of Rochester School of Medicine. The study enrolled 553 patients with early symptoms of Huntington's disease at 46 sites throughout North America, Australia, and New Zealand. Participants were randomized to receive either a purified form of creatine (up to 40 g/day) or a matching placebo for up to 4 years of treatment.
CREST-E was initiated based on preclinical and clinical data that showed creatine to have promise in slowing the progression of symptoms of Huntington's disease. Although the data from CREST-E do not support this initial hypothesis, the study collected considerable longitudinal data that can provide useful information for planning future studies.
In addition, CREST-E has contributed to the understanding of the safety and tolerability of creatine in people with Huntington's disease. In CREST-E, which tested a higher dose of creatine than those used in previous Huntington's disease studies, adverse events (mainly gastrointestinal symptoms) were more common in participants taking creatine than in those taking a placebo. However, the numbers of serious adverse events and deaths did not differ significantly between the creatine and placebo groups.
NCCIH commends the CREST-E investigators and thanks the 553 participants for their outstanding efforts in such a large study in Huntington's disease. Despite the disappointing results, both study investigators and study participants have shown remarkable dedication to the exploration of potential therapies and the improvement of outcomes for those with Huntington's disease.