How the Body and Brain Achieve Carpal Tunnel Pain Relief via Acupuncture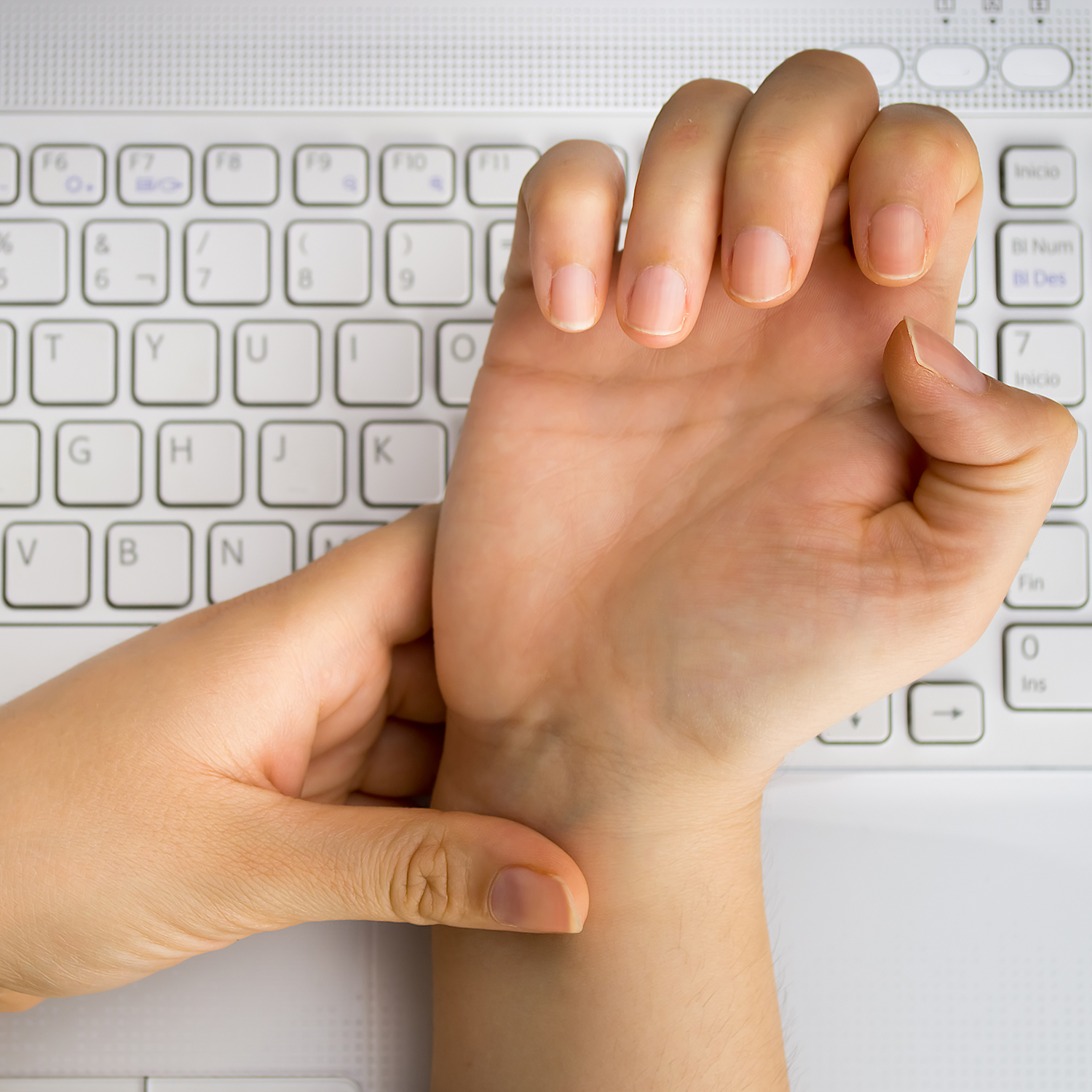 New research describes how acupuncture may achieve local pain-relieving effects in people with carpal tunnel syndrome (CTS) while also showing effects of the technique in the brain's pain centers. The study, funded in part by the National Center for Complementary and Integrative Health and conducted by a multicenter team of scientists at Massachusetts General Hospital, Logan University, the Korean Institute of Oriental Medicine, Spaulding Rehabilitation Hospital, Harvard Vanguard Medical Associates/Atrium Health, and Beth Israel Deaconess Medical Center, is the first sham-controlled neuroimaging acupuncture study for CTS. It was published in the journal Brain.
The scientists divided 80 adults (65 of whom were women) into three groups:
The first acupuncture group received electroacupuncture (acupuncture coupled with electrical stimulation) treatments and manually-inserted acupuncture needles at the affected wrist.
The second acupuncture group received electroacupuncture treatments at the ankle opposite the affected wrist and manually-inserted acupuncture needles on one or both lower legs.
The control group received sham electroacupuncture treatments on the forearm of the affected wrist and sham non-insertive manual needles on the same forearm and the opposite lower leg.
Participants received 16 treatments over 8 weeks. The researchers assessed pain and tingling/pricking symptoms at baseline, following therapy, and at 3-month followup via the Boston Carpal Tunnel Syndrome Questionnaire. They also used functional magnetic resonance imaging (fMRI) to identify points in the somatosensory cortex of the brain that correspond to stimulated wrist/ankle points and assessed median sensory nerve conduction latency (both techniques were conducted at baseline and following therapy).
The researchers found that both true and sham acupuncture reduced CTS symptoms, but true acupuncture was superior in improving peripheral and brain neurophysiologic outcomes. True acupuncture at the affected hand resulted in measurable improvements in the affected wrist; true acupuncture on the opposite lower leg also reduced symptoms. Both were superior to sham acupuncture in improving median nerve conduction latency and brain imaging assessments of digit 2 and 3 separation in somatosensory cortex. A better brain imaging outcome immediately after the 8-week acupuncture treatments was also associated with a better sustained symptom improvement at 3-month followups. When compared to 34 healthy adults, CTS patients' brain imaging findings suggest that true acupuncture treatments at the affected hand and on the opposite lower leg may both improve median nerve function at the wrist but are associated with distinct acupuncture-induced neuroplastic changes in the primary somatosensory cortex.
The researchers say their findings suggest that acupuncture may improve CTS pathophysiology by both local and brain-based mechanisms involving neuroplasticity of the primary somatosensory cortex.
Maeda Y, Kim H, Kettner N, Kim J, Cina S, Malatesta C, Gerber J, McManus C, Ong-Sutherland R, Mezzacappa P, Libby A, Mawla I, Morse LR, Kaptchuk TJ, Audette J, Napadow V. Rewiring the primary somatosensory cortex in carpal tunnel syndrome with acupuncture. Brain: a Journal of Neurology. 2017;140(4):914-927.
Publication Date: March 2, 2017