Investigating the Safety of the Probiotic Lactobacillus reuteri in Infants With Colic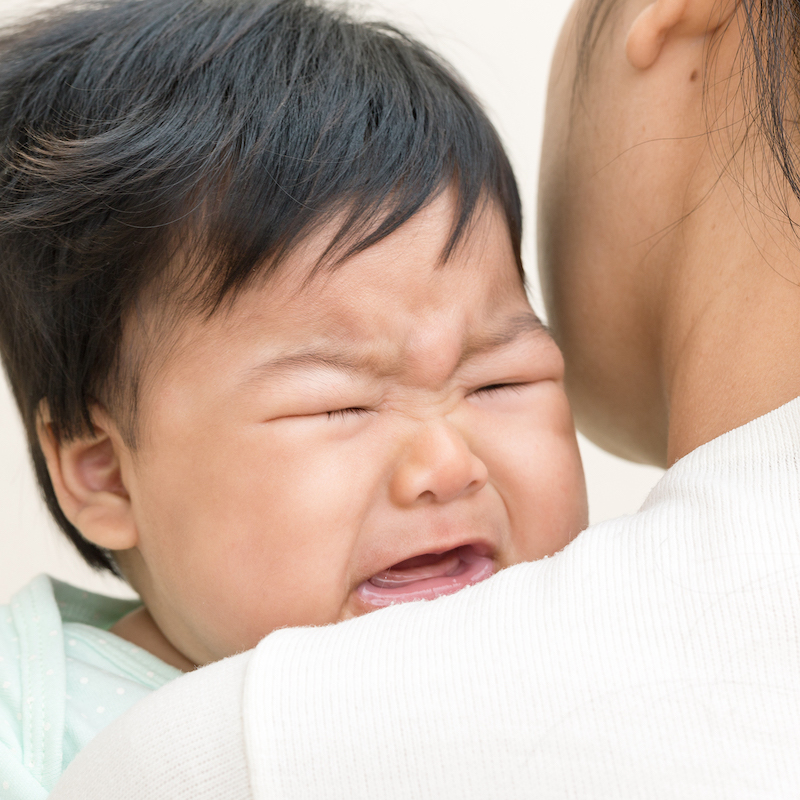 Findings from a recent preliminary trial, published in the Journal of Pediatrics, suggest that the probiotic Lactobacillus reuteri strain DSM 17938 may be safe for use in infants with colic. These results, however, must be interpreted with caution because of the small study size. The study, funded in part by NCCIH, was led by researchers from the University of Texas Health Science Center at Houston and Louisiana State University Health Sciences Center.
Colic is a condition that results in inexplicable and severe crying in otherwise healthy newborns. The causes of this condition are unknown, but researchers suspect the gut is involved because symptoms usually worsen after feedings. An emerging body of evidence suggests that colicky infants may have an abnormal microbiome (community of microorganisms) in the gut, which may lead to inflammation, causing discomfort.
In this study, 21 infants were randomly assigned into two groups in a 2:1 ratio: a probiotic group and a placebo group. A total of 16 infants completed the study. The infants received a daily dose of either L. reuteri strain DSM 17938 or placebo (sunflower oil) for 42 days. The goals of the study were to determine the safety of administering L. reuteri strain DSM 17938 to infants while also exploring its effects on crying, inflammation, and other biomarkers that may be useful in future studies; the study was not designed to assess the probiotic's efficacy.
During the trial, no severe adverse events were observed, nor were there any major differences between the two groups in blood indicators of safety. Thus, the study suggests that L. reuteri strain DSM 17938 may be safe for infants with colic. The researchers did not observe a significant difference in colic symptoms between the two groups but did identify findings that may suggest gut inflammation. At the beginning of the study, blood from over 50 percent of the colicky infants contained low concentrations of neutrophils, a type of white blood (immune) cell. This is consistent with an infection or inflammation. Interestingly, the blood level of neutrophils increased in the probiotic-treated but not the placebo-treated infants, an observation that warrants future investigation.
Publication Date: September 29, 2017