Kundalini Yoga Is Helpful for Adults With Generalized Anxiety Disorder but not as Effective as Cognitive Behavioral Therapy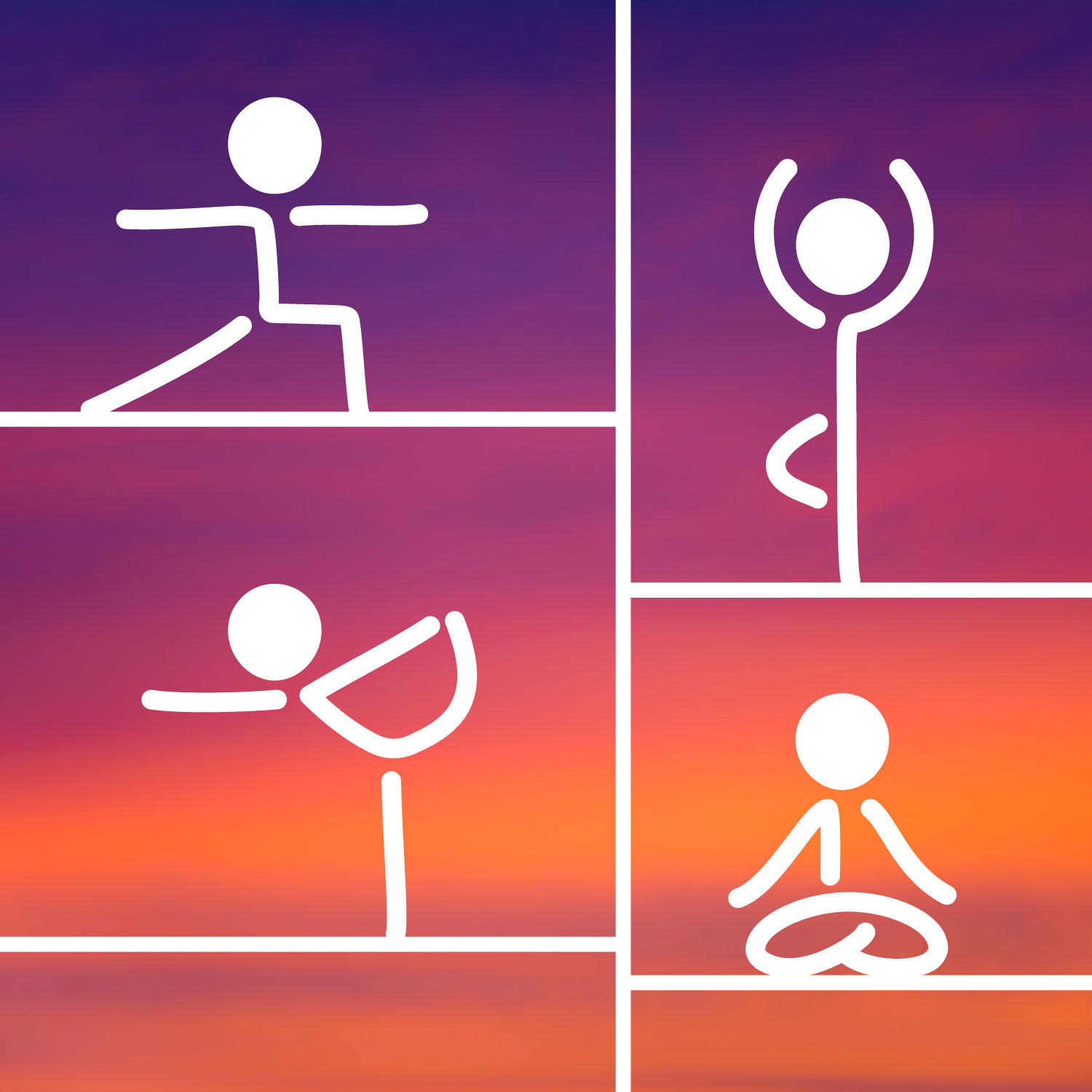 Kundalini yoga can reduce anxiety in adults with generalized anxiety disorder (GAD), but it's not as effective as cognitive behavioral therapy (CBT), according to a new study funded by the National Center for Complementary and Integrative Health. The study results support CBT as a first-line treatment for GAD but also suggest that Kundalini yoga may have short-term benefits for some people with GAD. The study, led by researchers at New York University Grossman School of Medicine and Boston University, was recently published in the journal JAMA Psychiatry.
GAD is a condition in which people feel extremely worried about things like health, money, or family problems, even when there's little reason to worry about them. People with GAD find it hard to control their anxiety and focus on other things. CBT is an effective first-line, evidence-based psychotherapy for GAD, but many people do not receive CBT because of cost, stigma, or logistical reasons. Increasingly, people are seeking alternative interventions, such as yoga, outside the medical system. The current research helps to fill in the knowledge gap on the potential benefits of yoga for GAD and how it compares to CBT.
The study was a randomized, controlled, single-blind clinical trial. The 230 participants—adults 18 years or older who had a primary diagnosis of GAD—were assigned to one of three interventions for 12 weeks. Each intervention involved twelve 2-hour small group sessions along with 20 minutes of daily homework. The interventions were Kundalini yoga, CBT, and a control stress education intervention that involved lectures on the effects of stress and lifestyle behaviors and the importance of exercise and diet. Kundalini yoga included physical postures, breathing techniques, relaxation exercises, and meditation practices.
At the end of the 12 weeks and again 6 months later, participants were evaluated to see whether they had responded to treatment, which was defined as a Clinical Global Impression-Improvement Scale score of much or very much improved. At 12 weeks, 54 percent of Kundalini yoga participants and 71 percent of CBT participants had responded to treatment, but only 33 percent of stress education participants had; response rates were significantly higher in the Kundalini yoga and CBT groups than in the stress education group. At the 6-month follow-up, 63 percent of the Kundalini yoga group, 77 percent of the CBT group, and 48 percent of the stress education group showed a response; the difference between the CBT and stress education groups was significant, but the difference between the Kundalini yoga and stress education groups was not. An additional analysis did not find Kundalini yoga to be as effective as CBT at 12 weeks or the 6-month follow-up.
The researchers concluded that the available scientific literature and this study's data support that Kundalini yoga may be a helpful but only moderately potent intervention for GAD. However, they also say that given the increasing costs of health care and barriers to accessing trained mental health professionals, yoga may play a role in GAD management as a more easily accessible intervention. Focusing future research on identifying individual characteristics that make a person more likely to respond to yoga versus CBT could help inform how yoga might be integrated into a stepped-care personalized approach to anxiety disorders.
Publication Date: August 12, 2020