Mindfulness-Oriented Recovery Enhancement (MORE) May Reduce Opioid Cravings and Chronic Pain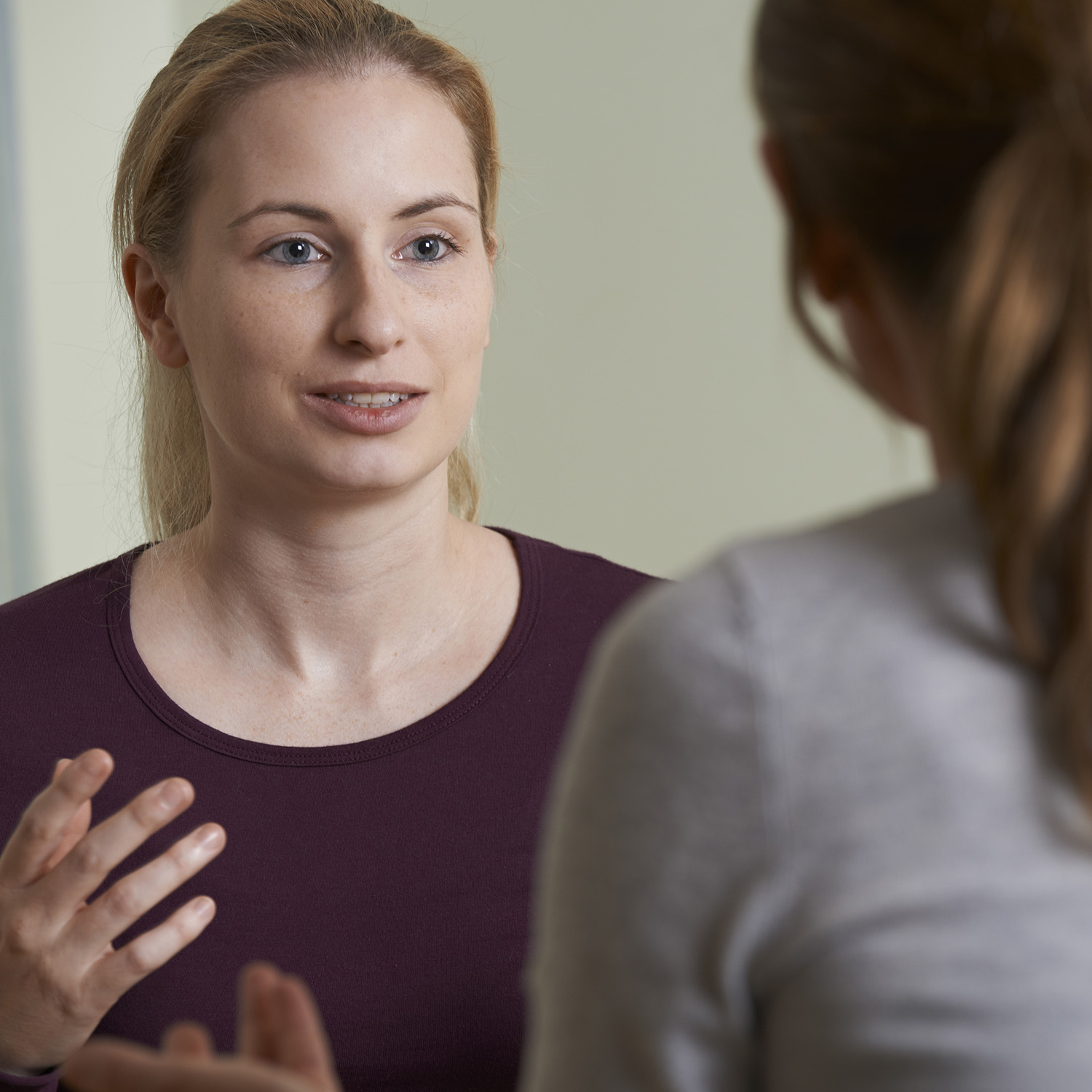 Results from a new study suggest mindfulness-oriented recovery enhancement (MORE)—an integrative behavioral group therapy that involves training in mindfulness, reappraisal, and savoring skills—may be a useful nondrug complementary treatment for people with opioid use disorder and chronic pain in methadone maintenance therapy. The Stage 1 pilot study, which included 30 participants with opioid use disorder and chronic pain, was funded by the National Center for Complementary and Integrative Health (NCCIH). It was published in the journal Drug and Alcohol Dependence.
Medication assisted treatment continues to be the most effective treatment for opioid use disorder. Unfortunately, nearly half of individuals in ongoing methadone maintenance treatment (a common form of medication assisted treatment) use opioids during treatment or relapse within several months. Chronic pain contributes to the continued use of opioids and relapse. Previous research has found significant effects from the use of MORE on opioid-related outcomes and pain. MORE sessions provide instruction in mindfulness techniques to increase awareness of and self-control over craving and foster nonreactivity to emotional and physical pain; reappraisal skills to promote emotion regulation and restructure motivations for opioid use; and savoring pleasant events and emotions to remediate deficits in natural reward processing and boost positive affectivity.
In the 8-week-long study, researchers from the University of Utah and the Rutgers Robert Wood Johnson Medical School randomly assigned the participants to 8 weeks of MORE or treatment as usual. Weekly 2-hour MORE sessions were led by a clinician. Treatment as usual consisted of methadone maintenance therapy as well as individual and group therapy. Over the 8 weeks, each participant completed up to 112 random assessments that measured craving, pain intensity and unpleasantness, and positive affect, as well as event-contingent (i.e., moment-to-moment) craving ratings.
Results of the assessments in this small early phase study showed that participants in the MORE group reported significantly greater decreases in opioid cravings, pain unpleasantness, and stress than those who received treatment as usual. They also demonstrated greater increases in positive affect. Furthermore, in the event-contingent assessments, participants in the MORE group reported having more cravings than participants in the treatment as usual group (303 versus 97), but the MORE participants reported those cravings as being significantly weaker in intensity. Participants in the MORE group also reported having greater self-control over cravings (129 percent) than participants in the treatment-as-usual group. In addition, positive affect was associated with reduced craving, which was an association that was significantly stronger among participants in the MORE group than in the treatment-as-usual group.
The researchers noted that although this study was not powered to test the effects of MORE on opioid relapse, an upcoming Stage 2 study of MORE will assess days of opioid use and time in methadone maintenance therapy as outcomes. They also noted that the current data are limited to assess effects beyond 8 weeks of treatment. It is important to emphasize that these data are preliminary and from a small study population, and future research will provide more information.
Publication Date: August 5, 2019