Music and the Brain: Report on an NIH/Kennedy Center Workshop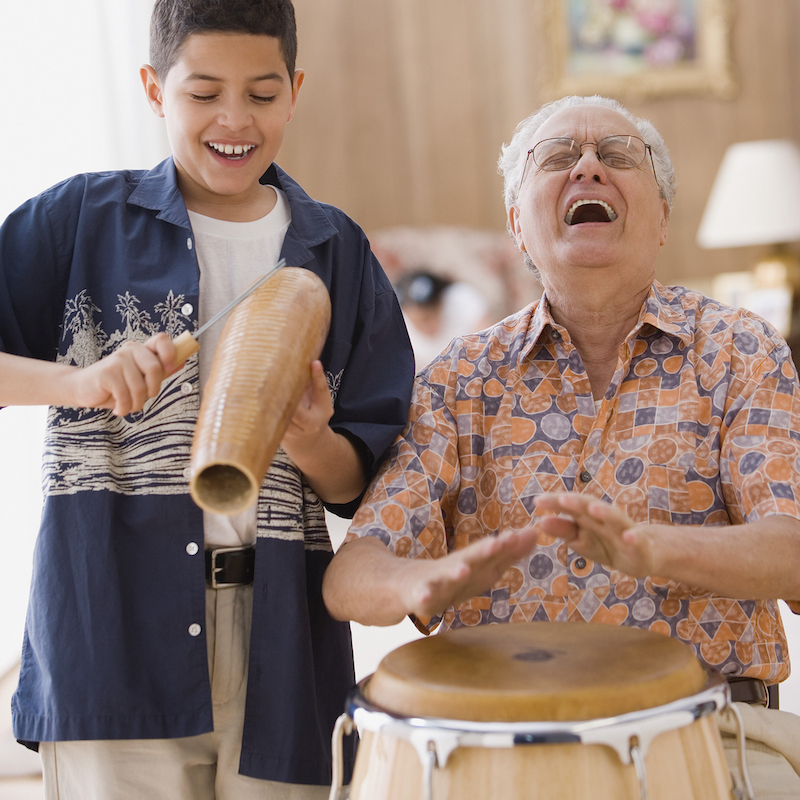 "Music and the Brain: Research Across the Lifespan" was the topic of a collaborative workshop convened by the National Institutes of Health (NIH) and the John F. Kennedy Center for the Performing Arts. A summary of the workshop, coauthored by 15 experts including Dr. Emmeline Edwards, Director of the Division of Extramural Research at the National Center for Complementary and Integrative Health (NCCIH), and Dr. Francis Collins, Director of the National Institutes of Health, was published recently in the journal Neuron.
The collaborative workshop, an early step in the "Sound Health" initiative, focused on research findings on the effects of music during three life stages—childhood, adulthood, and aging—including:
Evidence that musical training can foster the development of a variety of nonmusical skills in children
The potential benefits of music therapy to help childhood cancer patients cope with the stress of treatment
The effects of music therapy on brain networks that mediate emotion, and the potential value of musical activities in relieving stress and treating depression
Mechanisms through which music may help relieve pain, including its impact on several brain circuits and pathways
The possible benefits of musical activities on the aging brain, including promising applications in people with Parkinson's disease, stroke, or dementia.
The 25 experts on the workshop panel developed recommendations in four areas: basic and mechanistic research, translational and clinical research, methods and outcomes, and capacity building and infrastructure. The recommendations included:
Investigating which neural pathways are enhanced by musical training
Examining the extent to which music and language processing overlap
Better integration of mechanistic understanding with music therapy approaches
Developing methods to integrate brain-based measurements with musical activities
Supporting the training of neuroscientists and music therapists interested in basic or clinical research on music and the brain
Establishing evidence-based best practices for music interventions intended to enhance wellness or treat or ameliorate specific health conditions.
Based on the recommendations from this workshop and other input, NIH is developing a comprehensive research agenda on the use of music in health settings. NIH is also promoting collaborations with other agencies, including the U.S. Departments of Defense and Veterans Affairs, the National Endowment for the Arts, and the National Science Foundation.
Publication Date: March 21, 2018