New Clinical Decision Rule for Health Care Providers To Assess Patients' Risk of Developing Chronic Pain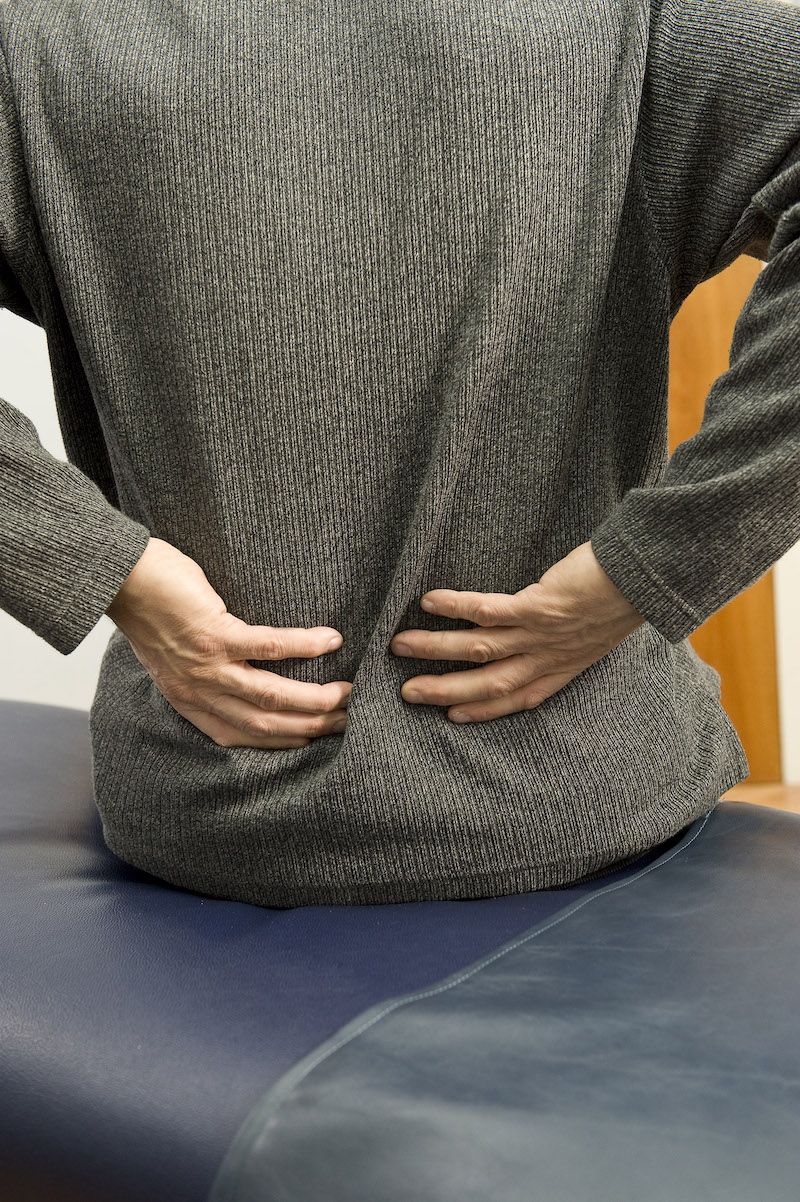 © Matthew Lester
In a recent study, researchers from the University of California San Francisco, University of Georgia, and Kaiser Permanente developed a new—and possibly the first in the United States—clinical decision rule that may help primary care providers predict which patients with acute low-back pain will progress to chronic low-back pain. The study, funded in part by the National Center for Complementary and Integrative Health (NCCIH), was published in The Spine Journal.
The researchers surveyed 605 adults with acute low-back pain at the beginning of the study, 521 at 6 months, and 443 at 2 years. Acute low-back pain was defined as back pain between the rib cage and buttocks of less than 1 month that was severe enough to seek medical care and was not preceded by any other episodes of low-back pain in the past year. The questionnaire assessed the history of prior pain episodes, duration of current episodes, pain intensity, number of days on sick leave, and of reduced daily activities, perceived stress, and other parameters.
The researchers identified optimal score cutoffs for creating low-risk, medium-risk, and high-risk categories for the likelihood of developing chronic pain. At 6 months, 47 percent of participants were categorized as low-risk, 38 percent as medium-risk, and 15 percent as high-risk. At 2 years, these numbers were 49 percent, 36 percent, and 15 percent, respectively. At 2 years, 10 percent of those categorized as low-risk had chronic low-back pain, while 20 percent of those who were medium-risk and 42 percent of those who were high-risk had chronic low-back pain.
Patients at high-risk of developing chronic low-back pain may warrant more intensive interventions, the researchers noted. Those in the medium-risk group may need closer oversight by their primary care providers than the low-risk group, but it may be justified to suggest waiting a little longer before prescribing more intense and expensive treatment options.
The researchers remarked that there is an urgent need for a clinical decision tool for low-back pain, which is one of the most common and expensive conditions in primary care. They also noted that this rule should be validated in a separate study population.
Publication Date: March 14, 2015